Primed: New Amazon warehouse derails land deal for SEPTA trolley facility
SEPTA's trolley modernization project faces a setback after Amazon outbid the agency on a Southwest Philadelphia parcel it wanted to turn into a trolley barn.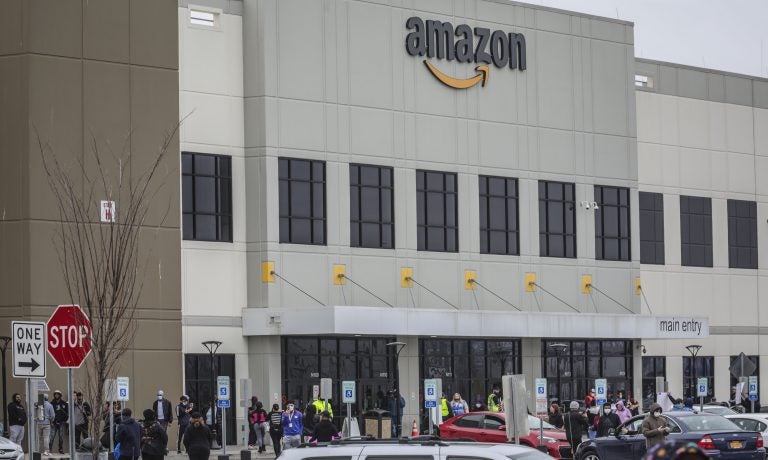 Plans for a new SEPTA trolley barn in Southwest Philadelphia — meant to support a larger overhaul of its aging light rail fleet — are on hold due to a competing proposal from online mega-retailer Amazon to build a new warehouse at the same location.
The transit agency announced its intent to spend $5.7 million securing the massive site on Elmwood Avenue last year and, as late as January 2021, was still filing paperwork in preparation for redevelopment.
But PlanPhilly confirmed the agency has been effectively outbid by Amazon, which has proposed a 140,000-square-foot logistics center at the sprawling Southwest Philadelphia location.
SEPTA Assistant General Manager for Public & Government Affairs Fran Kelly said SEPTA has to go "back to the drawing board" in finding a site.
"Initially, that's what we thought would be the best site, but you've got competing interests," he said. "We want to see growth … We want to see a very positive thing because that creates more riders for us. It builds the community. It does everything we're trying to do."
State Sen. Anthony Williams said talks about Amazon's interest in the property, a former General Electric plant that encompasses about three full city blocks, began to "heat up" about a month ago.
"We thought it would be appropriate for both to be located there," said Williams, whose district encompasses the Elmwood Avenue site. "And that we could figure out a way that they could both be appropriately situated in Southwest Philadelphia here and the community would have the benefit."
Documents from a Civic Design Review presentation depicted the site's owner — the New York-based Property Exchange Agent LLC — actively showcasing the land for a warehouse or logistics redevelopment in February.
Although the final tenant was not explicitly named in the presentation, an appendix in the meeting minutes includes mention of a representative for Property Exchange Agent LLC describing Amazon's commitment to eco-friendly development.
A contact for Property Exchange Agent LLC declined to comment.
Vincent Thompson, a spokesperson for City Councilmember Kenyatta Johnson, said Amazon had made a better offer than SEPTA.
"SEPTA was looking at the lot, but Amazon offered more money," he said.
Thompson suggested SEPTA would instead expand their existing Elmwood Avenue Depot, a facility about two blocks away from the former GE property — although it was unclear how that expansion project would proceed at a site that is currently hemmed in by other development.
SEPTA officials confirmed the site was being considered and assured they would consider the surrounding community before moving forward.
"Wherever we go, we want to fully engage the community in that process," Kelly said.
The collapsing land deal comes as the agency faces a broader decline in ridership and revenue due to the coronavirus pandemic. It is also a setback for what would have been a major first step toward a long-planned overhaul of the trolley network. SEPTA made its first  $5.7 million offer on the 6901 Elmwood Ave. site last July and went onto take some initial steps to condemn the land. The agency withdrew those efforts earlier the year as the Amazon plan advanced.
SEPTA's trolley modernization program has been in the works for years, aiming to replace vintage 1980s-era Kawasaki trolley cars that carry about 65,000 riders across West and Southwest Philadelphia with larger, more cutting-edge light rail vehicles that require a larger barn. But SEPTA has made little progress on the $1.6 billion effort. Last year, officials committed just $9.4 million towards that program and the expansion of the Norristown High Speed Line.
Sen. Williams said there is still a long way to go before shovels hit the ground for the proposed Amazon warehouse. The retailer is due to appear at another Civic Design Review meeting on April 6 and is negotiating a community benefits agreement.
Thompson described the facility as a "last mile" logistics site that could potentially host hundreds of jobs to a section of the city with above-average unemployment. Councilmember Johnson said in a statement that he is excited about the opportunity for "hundreds of needed jobs in Philadelphia, the poorest big city in America."
While the company touts an above-minimum-wage pay scale, starting at $15 an hour, the online retail giant has faced allegations of harsh working conditions. Amazon workers in Bessemer, Alabama are hoping to form what would be the first labor union at any of the company's U.S. warehouses.
Kendra Van de Water, co-founder of YEAHPhilly, a community organization that focuses on young people in Southwest Philadelphia, said the employment opportunities Amazon would bring to her neighborhood are part of a predatory strategy, where employees, many of them young people, are caught in a "hamster wheel of survival."
"A lot of our young people work at Amazon, UPS, places like that, FedEx," she said. "They're quick turnaround jobs, but they have to work all these hours to make any money. They're stressed, they're overworked. They're working these jobs and not going to school because they need money and there's really no way for them to advance."
A spokesperson for Amazon declined to comment.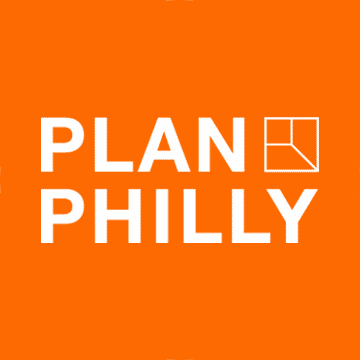 WHYY is your source for fact-based, in-depth journalism and information. As a nonprofit organization, we rely on financial support from readers like you. Please give today.