Hit-and-runs doubled in 2020. Mayor Kenney can address this crisis by reinvesting in Vision Zero
Mayor Kenney cut funding for Philadelphia's Vision Zero project earlier this year. But after an astronomical number of hit-and-runs, it's time he reinvests.
Empty streets don't mean open streets or safe streets.
Philadelphia's empty roadways in 2020 have resulted in a year that was — in the words of Kelley Yemen, the city's Complete Streets director — "horrific" with respect to traffic violence. I can't agree more.
To date, more than 140 people have been killed on the city's streets — a 63% increase since 2019. At least 45 of those killed were people walking, and five were riding bicycles. This tragically high level of traffic violence reinforces what that the Bicycle Coalition of Greater Philadelphia has been saying for years: Traffic fatalities and severe injuries caused by motorists is a pressing public health crisis that must be addressed proactively and with urgency.
Roads with few cars not only resulted in rampant speeding, reckless driving, and more children, teenagers, women, and men dying — it also led to more drivers to leave their victims to die without calling for assistance. Based on an analysis conducted by the Bicycle Coalition with information from OpenDataPHL, the number of hit-and-runs in 2020 is more than double — 138% — than the number of hit-and-runs from all of 2019.
In a year that has demonstrated Philadelphia's streets are more dangerous when empty, the answer is not to just let traffic increase to slow drivers down.
The increased traffic violence reinforces that Philadelphia has an even more compelling reason to address its high per capita fatality rate and continue to work toward zero deaths by 2030, one of Mayor Jim Kenney's high profile commitments when he took office in 2015.
Kenney recently released his 2025 Vision Zero Action Plan, which has many strong and progressive elements in it, primarily that is built around a safe systems approach that manages all risks in the transportation system and eliminates deadly conditions, rather than trying to design infrastructure that only works when everyone follows the rules.
However, a good plan is only as good as the resources invested to implement it. When the city revised its FY21 in June 2020, the mayor cut more than $2 million that had been allocated to the Vision Zero program both in the capital and operating budgets. It's critical that those budget cuts are restored and, in fact, a new line item be created.
There are three main reasons why:
The current Vision Zero Maintenance crew of 13 who work in the highway division of the Streets Department does not have direct access to supplies to maintain infrastructure projects and thus, the projects suffer from existing in less than ideal conditions.
The Office of Transportation, Infrastructure and Sustainability (oTIS) needs specific funds to conduct necessary planning and design of projects, such as creating designs for Washington Avenue.
The streets department and oTIS need funds available in order to match state and federal grants, as was used to make possible future protected bike lanes on Parkside Avenue and 6th Street; otherwise, they can't apply for such funding. These budget line items enable the city to secure funding for projects that have a multi-year lead time.
Now, as the FY22 budget begins to be shaped by the mayor, the Bicycle Coalition is calling on Kenney to restore those budget cuts. Specifically, we call upon the Kenney administration to:
Add $1 million for a new Vision Zero Maintenance line item to pay for supplies (striping, flex posts, barriers, and other traffic calming devices) for Vision Zero maintenance crew uses.
Restore $425,000 to the Office of Transportation, Infrastructure & Sustainability to conduct Vision Zero planning and design projects.
Restore $2 million for Vision Zero in the Streets Department Capital Budget.
Maintain staffing levels in oTIS and the Streets Department to carry out the 2025 Vision Zero Action Plan.
In particular, if the funds cut in FY21 are not restored in FY22, Kenney will fall further behind in planning and implementing Vision Zero capital projects, derailing the administration's efforts to achieve the goals set out in the Vision Zero Action Plan 2025.
The single best signal from Kenney to indicate that he will not let 2020 constrain the city's ability to address this important public health crisis is by sufficiently re-investing in Vision Zero now to ensure a future of zero traffic fatalities for Philadelphia.
Sarah Clark Stuart joined the Bicycle Coalition's board in 2006 and the staff in 2009 before being named as executive director in 2015.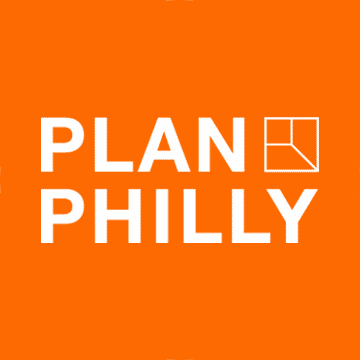 WHYY is your source for fact-based, in-depth journalism and information. As a nonprofit organization, we rely on financial support from readers like you. Please give today.