Philly school board approves more nurses, pledges improvement on transportation, trash and COVID
The Philadelphia Board of Education approved funding for contract nurses and transportation vendors to help solve some of the district's challenges.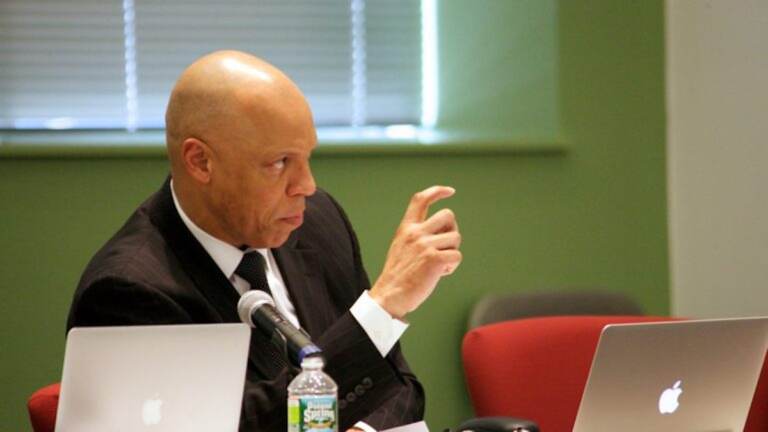 It's been exciting to see students back in school, but the district is facing serious challenges.
That was the sentiment several leaders shared at the first Philadelphia Board of Education meeting since all students have been eligible for in-person classes since the beginning of the pandemic.
"It's been wonderful to see children greeting their teachers and classmates as they enter school and engaging in school activities together after learning remotely from most of the past year," said Board President Joyce Wilkerson. "While this is such a positive step forward for our students, I'd like to acknowledge some of the challenges we're facing together as we return to in-person learning."
Those challenges include the city's ongoing gun violence crisis that has claimed the lives of multiple students in the past few weeks and numerous school closures due to COVID-19 outbreaks.
They also include a driver shortage that has caused problems for student transportation and waste management.
"The driver shortage…has disrupted our operations beyond what we initially anticipated," Superintendent William Hite said. "Please know that we are taking this matter very seriously and will continue to explore options until all excess trash is removed from the school sites and timely transportation services for our students are restored."
At the meeting, the board approved measures to hire additional contract nurses and other health workers to support school nurses, who have said current staffing levels are "untenable."
The district will also contract with more vendors for student transportation and trash collection, and purchase SEPTA passes for eligible adults to accompany their children to school.
Last week, Hite said he reached out to Gov. Tom Wolf's office to discuss bringing in National Guard troops to help drive vans — an emergency measure the state of Massachusetts has already taken.
"It wasn't something they were in favor of," Hite revealed of the Wolf administration at Thursday's meeting.
Hite also addressed a proposed academic calendar change.
Originally, the board was set to vote on a resolution that would make every other Friday a half day for students, while teachers and staff used the extra time for professional development.
Some parents said they were blindsided by the proposal, which came weeks into the school year and didn't provide any details about aftercare.
The resolution was withdrawn earlier this week following a story from WHYY. Hours before Thursday's board meeting, parents received a letter announcing there would be six "new early dismissal days" starting Nov. 19 — half the previous proposal.
At the meeting, Hite said the district shifted gears "after receiving lots of feedback from families."
"It is critical that we create sufficient time to train staff on the skills and information they need to deliver exemplary, standards-aligned instruction," he said. "As we prepare for the next academic year, we will be looking for ways to strike the balance between providing that time and meeting the needs of our parents and families."
Hite said the district was simply moving forward with "the original academic calendar already approved in March." which led to questions from board member Mallory Fix Lopez.
"As a parent and a board member — but in particular as a parent — there does seem to be a gap in information in the sense that while technically it might be true, there was also a robocall and a text message that came out today that adds six additional half days to the calendar," she said.
Fix Lopez said that while professional development is important, "my bigger concern is, how are we getting that message out to parents and how is it received?" Fix Lopez said. "I'm concerned about how we are getting information out and the confusion that could be avoided…It's a tiny little asterisk that me as a board member didn't even see."
Updated COVID guidelines
At the meeting, Hite also addressed COVID safety protocols in schools. He acknowledged the new guidance from the Philadelphia Health Department, which raises the threshold for how many positive COVID-19 cases can trigger a school shutdown and also calls for more widespread, asymptomatic testing.
"We are reviewing that guidance along with our colleagues at PDPH and will adjust our strategies accordingly," Hite said.
He suggested that the district may depend on "external individuals" to conduct testing, instead of putting an additional burden on school nurses who are already overwhelmed.
Earlier this week, Philadelphia Federation of Teacher president Jerry Jordan suggested the district use federal pandemic relief funds to hire an outside vendor to conduct testing.
Hite expressed confidence in school's safety protocols. He stated that "every school in the district has multiple layers of safety in place which go above and beyond guidance from the Philadelphia Department of Public Health. Everyone is required to wear a mask or other approved facial covering while indoors, regardless of vaccination status." He said students who consistently refuse to wear masks face consequences.
But student board representatives Armando Ortez and Rebecca Allen expressed concerns about safety measures in their schools and throughout the district.
Ortez said some students at Northeast High School, "really don't wear their masks." He said several of his classmates have tested positive for COVID, and he wants to see greater access to asymptomatic testing.  cases at his school, he said, "So I want to know, how is [testing] going to be accessible?"
Hite agreed that the district was "going to have to do more around testing," and also cited efforts to boost the availability of vaccines.
The department of health guidelines recommend three feet of physical distancing for all settings, and where that's not possible schools are to "encourage other mitigation measures such as masking and ventilation."
Allen said her experience at Central High School has proven the idea of distancing in schools to be unrealistic.
"There's so many different congested areas that there's no way you can work around them, pretty much, because there's so many students and there's so much traffic," Allen said. "So students just aren't really feeling safe, especially because we're like sardines in the hallways. We're like sardines in the cafeteria."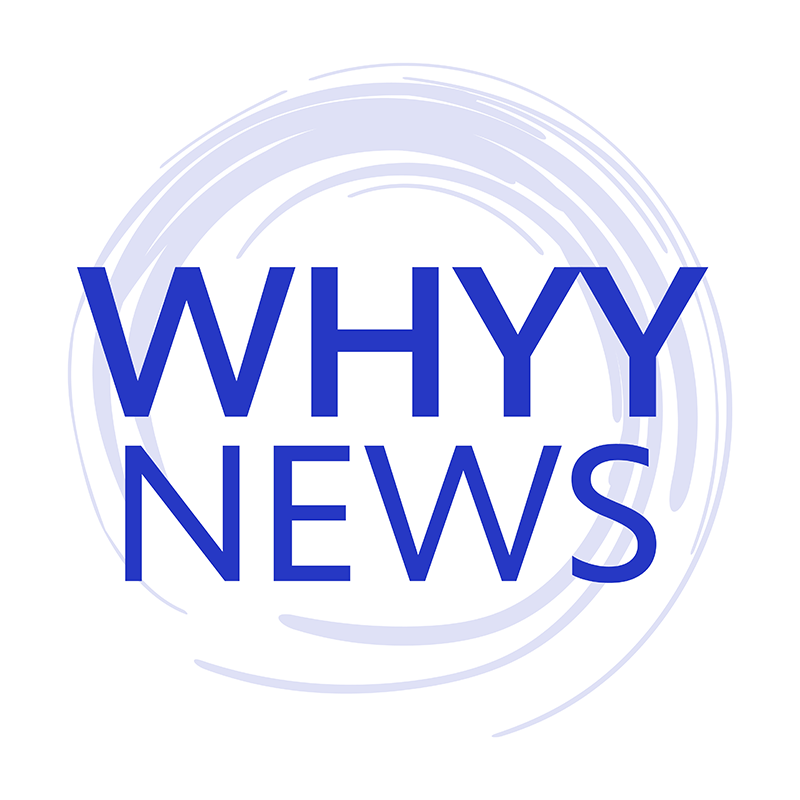 Get daily updates from WHYY News!
WHYY is your source for fact-based, in-depth journalism and information. As a nonprofit organization, we rely on financial support from readers like you. Please give today.