Philly implements less stringent protocols for COVID-19 school closures
Philadelphia health officials have lowered the thresholds for when school buildings close because of positive COVID-19 cases. Here's what you need to know.
Updated: 4:40 p.m.
___
Ask us about COVID-19: What questions do you have about the coronavirus and vaccines?
The Philadelphia Health Department has tweaked screening procedures for students and staff who have been exposed to COVID-19 and the thresholds for school closures.
Under the new guidance, schools will pause in-person learning if three people in a class or cohort of 35 test positive for the virus, or four out of a 100-person cohort. (If three cases appear across different grades at a school, they will not trigger a switch to virtual learning.) Instead, the people testing positive will be asked to quarantine, along with any close contacts.
If three or more grades are on pause or if 3% of a school has tested positive then administrators need to call the health department to discuss a potential closure.
Previously, six cases of COVID-19 within a school triggered a closure, according to Gail Carter Hamilton, director of the pediatric branch of the department's COVID-19 containment division. 
The department did not have a number of students who would be affected by the new protocols. Five Philadelphia schools are currently fully closed due to COVID outbreaks, including Pan American, Emlen Elementary, Richmond Elementary, Southwark, and Grover Cleveland Mastery. In-person learning is paused for 10th graders at Calvary Christian Academy and 9th graders at Roxborough High School. Lindley Academy temporarily closed, but resumed in-person classes this week.
"This new guidance is less strict than our guidance before because we've seen that our other safety measures have been successful in containing spread and because we're watching and learning from containment efforts in other places," said Health Commissioner Dr. Cherryl Bettigole. "We believe that it's possible to prevent wider spread of COVID in schools and keep kids in school."
Bettigole added that unvaccinated students should be tested weekly, as recommended by the Centers for Disease Control and Prevention in communities experiencing moderate or high spread. Right now, the district only tests symptomatic students.
"I am extremely encouraged that the PDPH is heeding our calls for asymptomatic student testing," Jerry Jordan, president of the Philadelphia Federation of Teachers, said in a statement. "From the start, we have been very clear that this is an absolutely essential mitigation measure. It is one of the most critical ways that we can keep school buildings open."
Still, Jordan said he couldn't comment on the new school closure guidelines without better understanding the district's plan to implement more widespread testing.
"In the absence of tightening up of mitigation measures like mask enforcement, and in the absence of an implementation plan for asymptomatic testing, it would be irresponsible to loosen the closure guidelines," Jordan said.
Schools already require masking, 3-foot distancing between students, and hand washing or sanitizing.
Regardless of community transmission rates, the health department recommends teachers who aren't fully vaccinated get tested weekly. and it's likely setting up testing logistics will take weeks, she said.
Still, the changes are designed to keep learning activities uninterrupted as safely possible during the pandemic.
"This does not mean that there won't be COVID in our schools. Community transmission is high enough that some students, staff, and faculty will be exposed at home or outside of the school and could bring it in," she said.
"But with daily symptom screening, one hundred percent masking, contact tracing, and vaccinations, we can stop that person from spreading to others."
In a statement, School District of Philadelphia spokesperson Monica Lewis noted that the new guidelines are consistent with CDC guidance.
"Since the very start of the pandemic, the School District of Philadelphia has worked closely with public health experts from PDPH and Children's Hospital of Philadelphia to implement extensive health and safety measures in every school to mitigate the spread of COVID-19," Lewis said. "Additionally, as science has shown, COVID-19 vaccinations work to mitigate the spread of the virus. That's why we continue to encourage anyone who is eligible to be vaccinated to do so."
Asked about potential plans to test unvaccinated students weekly, Lewis pointed out that the health department's recommendation says "when possible," and said the district will continue to work with the department and CHOP to see how it can implement safety measures to mitigate the spread of COVID.
Philadelphia School District parent Joanne Weill-Greenberg welcomed the new guidelines.
She said the previous guidance all but ensured that school buildings would regularly close, since six COVID cases triggered a shutdown "whether the school had 500 kids or 25 kids."
Now she thinks her two daughters, who attend Cook-Wissahickon School and the Philadelphia High School for Creative and Performing Arts, have a better chance of remaining in the classroom.
"I want to make sure that the schools have enough rapid tests and that the school nurses have the support they need, but I think [the new guidelines] do a lot more to ensure that our kids stay in school this year," she said. "The last 18 months were catastrophic."
But Stefanie Marrero, a mother of four district students, thinks relaxing the guidelines for closures is "not the way to go."
With the more highly transmissible delta variant spreading, "I think it's more important than ever not to fall back on these guidelines but actually to enforce them a lot more."
Marrero said she and her husband both became sick with COVID earlier this year, and her firsthand experience with the virus has made her more vigilant.
Her three youngest children attend Richmond Elementary, one of the schools that is currently closed due to multiple positive COVID cases.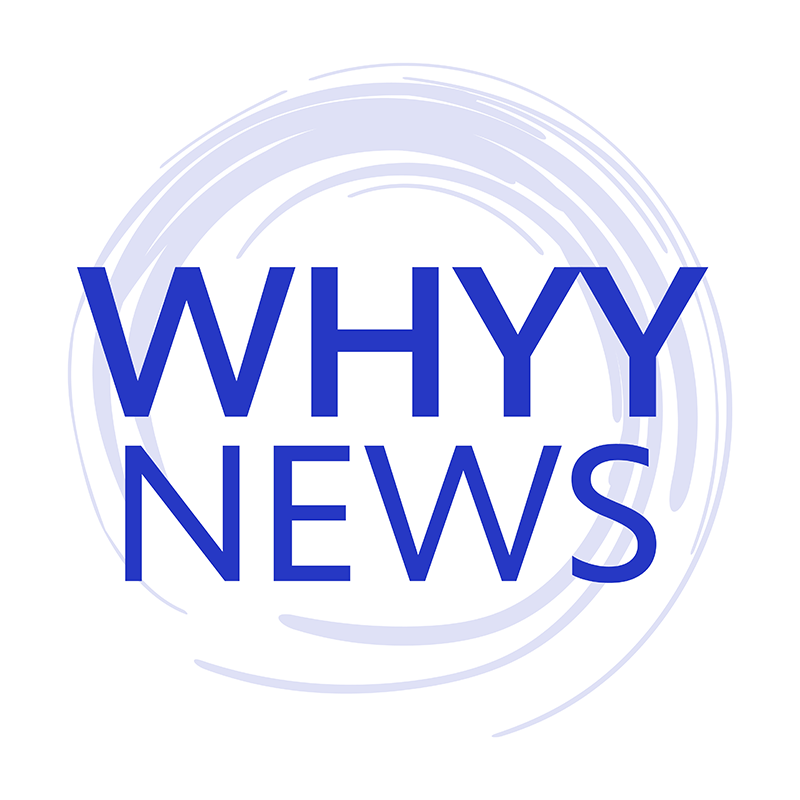 Get daily updates from WHYY News!
WHYY is your source for fact-based, in-depth journalism and information. As a nonprofit organization, we rely on financial support from readers like you. Please give today.