Philly parents blindsided by school district's last-minute proposal for half days
The Philadelphia Board of Education will vote at its meeting Thursday on a resolution that would make every other Friday a half day of school for students.
According to the agenda, the district leaders propose dismissing students early every other week, starting October 1. Teachers and staff will use the extra time for professional development.
The proposal does not include details about whether the district will provide an aftercare option on those half days, leading to concern among parents that they'll be left scrambling with little heads up.
"I don't understand how they expect working families to make a go of this at all, especially with such short notice," said Catherine Roberts, whose daughter is in second grade at Fanny Jackson Coppin Elementary in South Philadelphia.
She and her husband both work full-time, and were not prepared for a sudden change to their child's schedule. Roberts learned about the proposal through social media, and says while she supports carving out more time for teachers, she doesn't understand why parents are just learning about the possible change.
"I don't have a problem with the actual schedule change," Roberts said. "I have a major problem with how it has been handled and how everyone has been notified. The lack of transparency and the lack of planning is astounding to me."
Sonia Rosen, a former classroom teacher and parent of three, also sees the benefits of giving teachers more time for professional development.
"In principle, the idea of creating space that is devoted for teachers within their contracted time to think deeply about curriculum, potentially collaborate with one another, and do a lot of prep work…is a really great idea," Rosen said.
But proposing this schedule change after the school year has started, "without really doing anything to fill that time for parents [who have] already set aside their childcare arrangements, is actually not a great way to do things," she said.
Rosen, who has a child at Beeber Middle School, worries the district is pitting teachers and parents against each other. She also questions whether teachers will have the freedom to use their extra time effectively, or get stuck in professional development sessions that aren't always relevant or useful.
District officials did not reply to a request for further explanation in time for publication.
For Catherine Roberts, the latest announcement builds on earlier frustrations about another schedule change at her daughter's school.
The district changed bell schedules this summer, pushing back the start time at elementary schools like Fanny Jackson Coppin, while moving up the start times for many high schools.
Superintendent William Hite said the change was necessary because of a bus driver shortage, but some parents, teachers, and principals pushed back against the changes, which go against advice from pediatricians. (The adjusted schedule did not solve the driver shortage, as spotty transportation has officials considering the National Guard as an emergency remedy.)
Roberts is expected to return to work in-person next month, and says the later start time puts her in a bind. She can't drop off her daughter at 8:45 a.m. and make it to the office on time, but worries about bringing her earlier, during the school's breakfast program — a time when children take off their masks to eat, and the risk for COVID infection is higher.
"I can either choose to actually be on time to work or I can choose to up my kid's COVID exposure. Those are my two options," Roberts said.
Roberts loves her daughter's school, but says these schedule changes — and the sense that teachers' and principals' hands are tied by the district — have left her feeling defeated.
"I just feel like if what they want is for working families to run for the hills — and by the hills, I mean charters and private and the suburbs — they're doing a great job because it's nearly untenable at this juncture," Roberts said. "And it makes me super sad."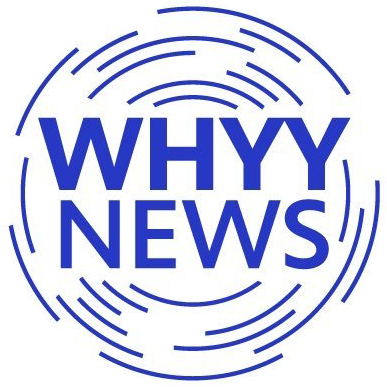 Get daily updates from WHYY News!