Philly Parking Authority resumes ticketing thousands of cars parked in street sweeping lanes
Six weeks after Philadelphia resumed street cleaning on major corridors, the parking authority has issued nearly 1,900 cleaning-related tickets.
Six weeks after Philadelphia officials say they formally resumed street cleaning on a handful of major roadways, the city's parking authority has already issued nearly 1,900 cleaning-related tickets.
Philadelphia Parking Authority agents have ticketed vehicles on major commercial streets the city says it is now cleaning weekly or biweekly, including South Broad Street, and Chester, Woodland, Elmwood, Allegheny, Rising Sun, and Olney avenues.
Both the renewed ticketing and cleaning come after a nearly yearlong hiatus, linked to the pandemic. But residents say they were given little notice of the reintroduction and — while the city maintains that city sweeper trucks are now running regularly — some are skeptical the roadways are actually being cleaned.
Brian Cruice, an environmental engineer, lives on a stretch of South Broad Street that is marked for no parking between 7 and 8 a.m. on Thursdays, the hour when sweeper trucks theoretically arrive. After more than a year with no sweeping — or ticketing — the environmental engineer was surprised to find PPA agents hitting car after car on his block with $31 fines, early last Thursday.
"I saw them start giving out the sweeping tickets last week," he said. "But I haven't seen them sweep at all. And the parking lane doesn't look any cleaner than usual."
Philadelphia is unique among large U.S. cities because it lacks a comprehensive street cleaning program, but officials maintain they have swept a few select commercial corridors scattered across the city. However, back in 2019, WHYY News found the city failed to dispatch mechanical sweeper trucks to these areas 75% of the time, even as the Philadelphia Parking Authority issued $8.1 million in fines off regulations meant to clear parking lanes for cleaning.
Last year, both the sweeps and ticketing stopped due to the pandemic, as the Streets Department used sweeping funds to beef up its strapped trash collection budget. But on April 1, sweeping resumed, according to Crystal Jacobs, a spokesperson for the city's Streets Department.
Jacobs said the agency resolved the ticketing issue by contacting Philly's state-run parking authority when trucks are unable to hit a particular route.
"The Department coordinates with PPA when a route will not be serviced to avoid ticketing residents on a block that it knows it won't be able to broom," she said.
Yosuke Araki, a communications worker who lives a few blocks down South Broad from Cruice, owns one of the cars recently ticketed for being parked in a lane marked for sweepers.
Araki also said they never saw any sign of street cleaners, but were more miffed about the lack of notification.
"The parking signs for sweeping have been up since I moved here about two years ago, but I've only ever seen them ticket recently," they said. "They have done a terrible job of communicating about when they were going to start enforcement … And I haven't noticed any [sweeper] trucks, personally."
Jacobs said residents could simply be missing the trucks. Crews are ordered to zoom past blocks if too many vehicles are still in parking lanes — quickly bypassing both residents and any litter wedged into the curbline.
"In some instances, when a street has several vehicles parked on that street with signs posted indicating not to park, it is likely residents may not be aware the sweeper has already come down their street," she said. "It is key for cars to be removed at the time posted to allow the sweeper to clean curb-to-curb."
The PPA, meanwhile, is seeing some very real ticketing fees.
While the individual ticket sums are nominal, PPA stands to collect about $58,000 in revenue just from its first month of resumed ticketing on sweeping lanes. Were that pace to continue, and if drivers paid up, the fines could amount to almost $700,000 in annual revenue for the PPA.
While Mayor Jim Kenney's administration has repeatedly pledged to commit more resources for sanitation, little of the money from these fees is likely to find its way back to city cleaning programs. Just a fraction of PPA's roughly $264 million in annual revenues is returned to the city or school district, with audits finding much goes back to the authority itself.
Still, Kenney launched a pilot in 2019 to experiment with ways of reintroducing street cleaning. In a budget proposal this year pledged $62 million over five years towards expanded cleaning, after the pandemic derailed earlier efforts.
Dirty streets have contributed to public health crises and environmental injustices in areas like Kensington, where a Hepatitis A outbreak was linked to human waste on city streets in 2019.
Araki said programs to improve sanitation in Philly can't come soon enough for areas like South Broad — and not just sweeping, but all levels of trash disposal in the city.
"There's a bigger issue, which is that the city has a unsophisticated waste management system," they said. "We throw garbage bags on the street, for instance, and the trash gets blown from the wind to the sidewalks."
But as much as the city's gradual erosion of street cleaning services was about budget cuts, it has historically also been about parking politics — complaints to councilmembers from residents annoyed by the sweeping tickets.
To Araki, what's particularly frustrating today is it feels like the city has landed on the worst of both worlds. They said the ticketing is annoying because parking is already scarce in South Philly, but the tickets don't seem to be paired with a serious effort to curb the pervasive and seemingly unending litter and trash on their block.
"It's a really bad problem," Araki said. "It's really draining mentally."

WHYY is one of over 20 news organizations producing Broke in Philly, a collaborative reporting project on solutions to poverty and the city's push towards economic justice. Follow us at @BrokeInPhilly.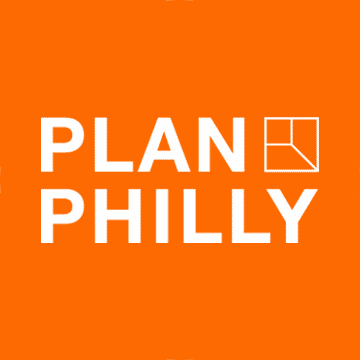 WHYY is your source for fact-based, in-depth journalism and information. As a nonprofit organization, we rely on financial support from readers like you. Please give today.