Councilmember Parker introduces bill to cut Philly parking taxes
Councilmember Cherelle Parker says the bill would help encourage drivers to come back into the city for events. Some argue that isn't a good thing.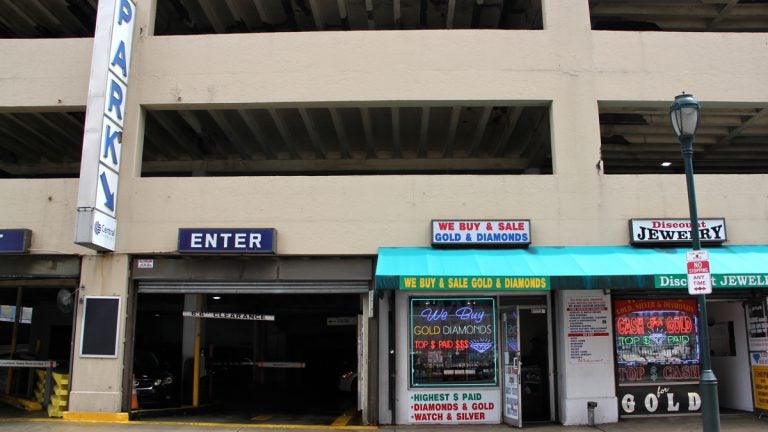 City Councilmember Cherelle Parker introduced a bill Thursday that would dramatically lower Philadelphia's parking tax rate.
The proposed legislation would cut the levy on revenues paid at parking lots and garages by nearly a third –– from 25% to 17% –– and would take effect in July.
Parker says the reduction is a benefit for both parking industry leaders and their employees.
"The goal of lowering this tax rate is for some of the benefits to flow directly to the parking workers either by bringing back laid-off parking workers or by improving the pay and the benefits of parking workers," Parker said to City Council. "I believe that it is possible to be a pro-industry, pro-business, and pro-worker."
The new bill is partially a response to previous legislation, passed last year amid a pandemic budget crunch, that raised the rate from 22.5% to 25% for one year.
But Daniel Trubman, an activist with 5th Square, Philadelphia's urbanist political action committee, said encouraging the reduction of parking taxes was counterproductive. He said this is an incentive for driving more, which would undermine Vision Zero, a city initiative designed to eliminate traffic deaths by 2030.
"Slashing the parking tax contradicts the city's goal of addressing climate change, improving air quality, achieving Vision Zero, and encouraging transit ridership," he said.
He was also skeptical of the reasoning that this will help workers directly.
"There's really no reason to believe that the owners of parking garages and parking will pass these things on to their employees," Trubman said. "It's almost certainly going to end up benefiting primarily rich businesses and businessmen. I think that Philadelphia needs to get beyond the outdated way of thinking that the way to improve pay for employees is to give tax cuts to businesses."
Parker linked the proposed rate cut to her longer-term efforts aimed at improving working conditions for parking lot employees.
In 2019, she introduced a pair of bills to increase protections for parking workers requiring employers to demonstrate just cause to fire a parking lot employee and provide sufficient staff to ensure safety for workers and customers.
Parker said she initially planned to propose lowering the tax rate in 2020, but the financial constraints resulting from the pandemic delayed that move.
The pandemic also dramatically reduced parking tax revenues by 56.6% from last year. In 2020, the city only collected $32,473,930 compared to $74,884,044 the year before. It's unclear how the city will make up that shortfall caused by pandemic financial restraints and the proposed tax cut, but Parker's office said it will be discussed during the overall budget process which continues into June.
However, the parking tax hike passed that year also created the "Good Parking Jobs Committee," in the wake of a report that showed the city's roughly 1,000 parking employees were subjected to low wages, limited benefits, and poor working conditions in the industry.
Parker said the new, lower tax rate would not go into effect unless that committee concludes it would benefit workers. If it doesn't, Parker committed to drop the bill.
However, only the tax cut included in the bill is legally binding, with the committee acting as an advisory board. And although that committee was created last year, Parker's office said the group had yet to hold its first official meeting. Her office said members had communicated informally over the past several months, but would not formally convene until June 7.
The committee's seven members include Parker, Councilmember Katherine Gillmore Richardson, local parking magnate Robert Zurisky of Parkway Corporation, Senior Vice President of Brandywine Realty Trust George S. Hasenecz, and Vice President of 32BJ SEIU Gabe Morgan, Deputy Mayor for Labor Rich Lazer, and Rev. Dwayne Royster.
Garage operators like Zuritsky have long talked about wanting the parking tax lowered. In the past, the industry warned taxes would radically increase parking costs and damage the downtown economy. The number of spaces in Center City has declined as a result of lots and garages being redeveloped.
Zuritsky did not respond to a request for comment.
However, on Thursday, Parker said she believed a tax reduction would help jumpstart business.
"It is my hope that by lowering the parking tax rate, we can further incentivize those who want to return to our great city, including people who want to enjoy our arts and culture, restaurants, hotels, convention center, and overall hospitality and tourism industries that are, in essence, second to none," she said.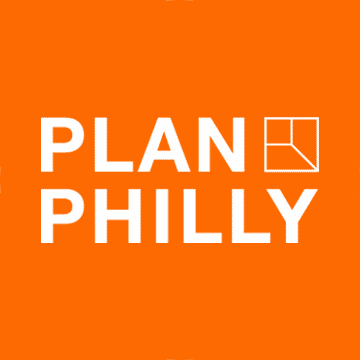 WHYY is your source for fact-based, in-depth journalism and information. As a nonprofit organization, we rely on financial support from readers like you. Please give today.