D.C. has invested in SEPTA's future. Now it's Harrisburg's turn
President Biden's plan to invest in infrastructure is the boost Pennsylvania needs now. Unfortunately, it won't solve SEPTA's long-term funding problem.
President Biden's plan to fight climate change by investing in critical infrastructure is the shot in the arm our economy needs — but relying on this plan isn't enough.
Pennsylvania needs to come up with its own comprehensive plan to fund SEPTA and ensure that our future is greener.
The American Jobs Plan would invest more than $2 trillion in essential infrastructure improvements. It would build off his successful American Rescue Plan, which kicked off our economic recovery by getting COVID-19 vaccines in arms and checks in the pockets of millions of Americans.
The plan promises to put millions of people to work in good-paying union jobs — replacing lead pipes that threaten our children's development, building new charging stations for growing numbers of electric vehicles and installing solar panels and wind turbines to expand access to clean, renewable energy.
And, as President Biden highlighted on his recent visit to Philadelphia's 30th Street station, it provides billions of dollars to modernize Amtrak and to tackle a decades-long backlog of much needed repairs that hamper SEPTA service.
This infrastructure plan would address record-high unemployment by putting people back to work in ways that strengthen our economy for the long term, while also making it more environmentally sustainable.
Transit agencies like SEPTA and Amtrak are not only key to the fight against climate change by getting cars off the road and reducing congestion, they are also crucial to Southeastern Pennsylvania's economic competitiveness, connecting hundreds of thousands of workers to their jobs and giving our region fast, traffic-free access to places like New York and Washington, D.C.
The agencies are also a keystone for building an equitable future for all in our region. More than 70% of SEPTA's riders are people of color. SEPTA's value has become even more apparent during the COVID-19 pandemic, when it enabled essential workers to reach our hospitals and grocery stores and now, connects residents to vaccines.
The American Jobs Plan will also mitigate the impact climate change's massive economic shift will have on some families by providing billions of dollars to retrain workers in the fossil fuel industry so they can take advantage of new jobs in the growing green energy sector.
There's a reason why leaders from both the environmental community and the labor movement have come out in support of this plan: It represents a win for the environment, a win for working families, and a win for equity.
Despite the clear benefits of the president's proposal, powerful special interests are mobilizing to defeat the American Jobs Plan, arguing that big corporations and wealthy individuals shouldn't have to pay their fair share to finance these once-in-a-generation investments.
We pledge to do everything in our power to support this transformational proposal as it makes its way through the legislative process in Washington, D.C.
At the same time, we know that we can't let Harrisburg off the hook.
The state is going to play a major role in distributing some of the federal funds that would be appropriated under the president's plan through agencies like PennVEST, which finances key environmental and infrastructure projects, and the Department of Community and Economic Development, which administers federal block grants devoted to community development. Our elected leaders in Harrisburg need to distribute any federal money with an eye toward maximizing job creation while ensuring equity.
While the American Jobs Plan will provide a one-time boost to our state's struggling transit agencies, Harrisburg must step up with a comprehensive infrastructure plan that provides a stable, long-term stream of funding that gives SEPTA the resources to invest in service expansion and electric buses.
The state's current transportation funding law, Act 89, has provided a decade of stability that has given SEPTA the resources to refurbish the antiquated City Hall station and increase bus and trolley service. But key provisions are set to sunset in 2022, threatening to bring us back to the bad old days of regular budget shortfalls, a downward spiral of service cuts, and plummeting ridership.
Gov. Tom Wolf has taken the first step toward addressing this problem by convening a Transportation Revenue Options Commission, which is due to release recommendations for closing this impending funding gap over the summer.
Our region, and our commonwealth, can't afford to go backward. Instead, we need to follow the president's lead by making bold new investments that make us more economically competitive and more environmentally sustainable.
Josh McNeil is executive director of Conservation Voters of Pennsylvania.

WHYY is one of over 20 news organizations producing Broke in Philly, a collaborative reporting project on solutions to poverty and the city's push towards economic justice. Follow us at @BrokeInPhilly.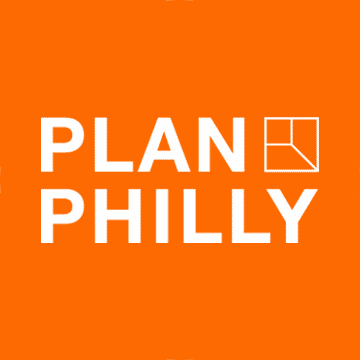 WHYY is your source for fact-based, in-depth journalism and information. As a nonprofit organization, we rely on financial support from readers like you. Please give today.