SEPTA proposes $618 million capital budget
SEPTA is treading on uncertain financial footing as it prepares to enter the new fiscal year.
As SEPTA deals with the financial fallout of the COVID-19 pandemic, more uncertainty lies ahead for its capital budget.
Monday, SEPTA unveiled its proposed $618 million capital budget for fiscal year 2022 along with a $7.4 billion 12-year program.
Both lay out the authority's vision for continuing core infrastructure improvements and advancing projects of significance for the region such as the modernization of its aging trolley network, the extension of high-speed rail to King of Prussia, and various station accessibility projects.
The $618 budget leaves SEPTA with about half of the capital funding that is available to peer transit agencies, such as the MBTA in Boston and WMATA in Washington, D.C., according to the agency. And now, it faces the possibility of having its capital budget cut by one-third in just 14 months.
That 33% threat comes from the uncertainty surrounding the Act 89 state funding mechanism that is due to expire at the start of the new fiscal year on July 1, 2022. Since most capital projects are multi-year efforts, SEPTA will have to begin deferring work in fiscal year 2022 if there is no resolution.
The plan also includes a reduced spending option to put in place if the lost funding isn't replaced. Officials estimate this would cut SEPTA's capital funding from the state by a third.
In the reduced spending plan, the FY2022 capital budget remains the same, but the 12-year program total drops to $5.2 billion. If there is no resolution for the coming transition of Act 89, authority officials warn they'll have to start deferring capital projects in the coming fiscal year.
"SEPTA is committed to playing a major role in this region's recovery from COVID-19. However, we are facing a capital budget crisis that could severely limit what we are able to offer our customers and the communities we serve," SEPTA general manager Leslie Richards said.
SEPTA released its $1.52 billion operating budget last week. The proposal, which includes a freeze in fare increases, relies on three rounds of COVID-19 federal relief aid totaling more than $1.5 billion over the course of the pandemic.
Ridership numbers remain well below pre-pandemic levels and the authority claims it is losing about $1 million a day at the farebox. The funding stream transition presents another financial hurdle for the authority.
"Critical infrastructure repairs and fleet replacements that are needed to keep the system going every day are at risk, as are the projects of significance that would support job growth and our economy,"  Richards said.
Virtual hearings on the proposed capital budget and 12-Year Program will be held on May 26, 2021, at 11:30 a.m. and 5 p.m. The plan is then expected to go to the SEPTA Board for a vote at its June meeting, and if approved, would go into effect on July 1.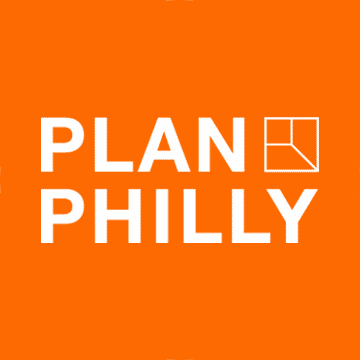 WHYY is your source for fact-based, in-depth journalism and information. As a nonprofit organization, we rely on financial support from readers like you. Please give today.