SEPTA to use COVID relief funds to move ahead with King of Prussia rail line
The $2 billion rail line would connect KOP to University City and Center City, creating a trifecta of the largest employment hubs in the region.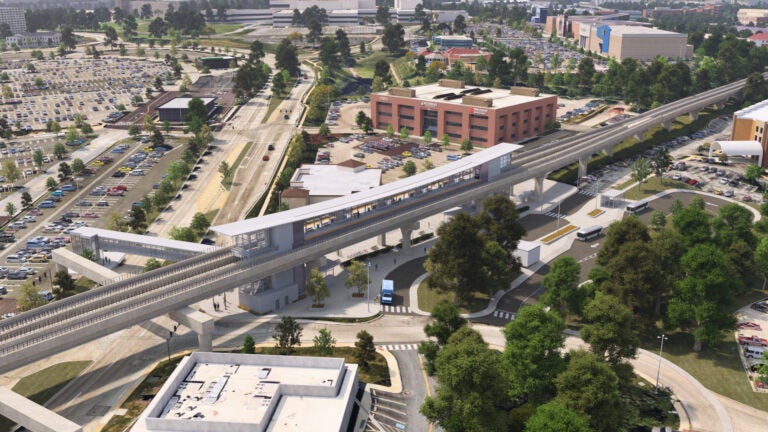 Despite continued financial losses, the SEPTA board approved a plan to use $40 million of the federal coronavirus relief money to free up funds to go toward the King of Prussia Rail Project.
The approximately $2 billion rail line would connect King of Prussia to University City and Center City, creating a trifecta of the largest employment hubs in the region. The board also approved a five-year strategic plan for 2021 through 2026 that lists the KOP rail as one of its five projects that would speed up economic growth in the region by 50%.
"Connecting our employment centers with employment opportunities is huge for anyone who can access our system to get good-paying jobs," said SEPTA General Manager Leslie Richards.
SEPTA currently provides direct access to King of Prussia with bus routes that travel on the Schuylkill Expressway, while the Norristown High Speed Line runs mostly alongside the east side of the King of Prussia border. The rail project would build a four-mile track extension into the Montgomery County community, giving KOP riders direct access to Norristown Transportation Center or 69th Street Transportation Center, where they can connect to the Market-Frankford Line. Authority officials expect KOP rail will add an average of more than 9,700 weekday riders. Prior to the pandemic, SEPTA reported the high-speed line carried 2.5 million annual trips.
King of Prussia District, a nonprofit organization that oversees economic growth in the area, released an annual report last year that boasted major growth. The report highlighted the completion of new construction and new residential development filling up with 83% occupancy. The organization reported nearly 62,000 people employed at more than 4,000 companies, representing a 17% increase since 2010.
The pandemic slowed some of KOP's progress, though. For example, Eric Goldstein, executive director of King of Prussia District said commercial occupancy has remained steady, but companies are mostly operating from home, and the loss of daily foot traffic is hurting restaurants and retailers. He said the region needs to plan for recovery.
"We are very optimistic in that we absolutely believe that things will return to normal, whether that's six months from now or one year from now," said Goldstein. "The most important thing is to plan for that time. Take this opportunity to plan for the future and that's another reason why we think this rail project is so important and so timely."
The funding for the project comes from the nearly $900 million in federal CARES Act funds SEPTA received from Washington. Intended to help public transportation agencies avert staff and service cuts in the wake of the pandemic, the federal aid was not designed to be a permanent fix for agency funding woes.
"That CARES funding will run out before ridership comes back to close to where it was pre-pandemic," said Richards. "There's no scenario that has that relief money getting us through this and that is not a sustainable funding stream. It's a one-time shot to help us get to survive this pandemic."
SEPTA workers, riders question agency's priorities
Officials plan to use about $40 million of the relief aid to pay Amtrak for use of its tracks on Regional Rail for FY 2021. This would free up the $40 million to fund the next phase of the project, which is the completion of 30% of its design. This would be a milestone that would allow SEPTA to apply for federal grants that would cover half of the cost of the $2 billion project.
For months, Richards was one of the voices in a virtual chorus of transportation authority leaders from around the nation imploring the federal government for relief after devastating financial losses due to COVID-19. So, using CARES Act money to free up $40 million in the capital budget to invest in a project still in its early stages with no guarantee of completion has raised some concerns among SEPTA workers and riders.
During the virtual board meeting, Michael Bente, a cashier on the Broad Street Line blasted SEPTA for its plan and urged board members to make more investments in employee and rider safety.
"Forty million dollars could go a long way," said Bente. "Forty million dollars could save countless lives if we do the right thing with it."
Rider and advocate Daniel Trubman similarly noted that the agency faces mounting costs tied to public safety and that the federal dollars could be spent to address them.
"It's important to remember that SEPTA does have control over these CARES Act dollars," said Trubman, a member of 5th Square, an urbanist PAC. "This is SEPTA's choice, to spend this money on KOP rail, instead of addressing bus crowding or instead of addressing keeping riders and employees safe during this pandemic."
Yasha Zarrinkelk, lead organizer for Transit Forward Philadelphia, said the KOP rail project could be a good investment, one that helps the city's Black and brown workers get to jobs efficiently. But he criticized SEPTA's lack of communication to the public about the proposal.
"This is a missed opportunity for public conversations about transit funding," said Zarrinkelk. We "see CARES funding as a lifeline to prevent layoffs and service cuts and it needs to be used to fulfill exactly that."
The King of Prussia Rail represents the latest in a series of efforts to extend service through Montgomery County. In the late 1990s, SEPTA set out to connect Philadelphia to Reading via a 62-mile rail line called the Schuylkill Valley Metro, running through the county. According to the Delaware Valley Regional Planning Commission, officials projected the route would carry 50,000 passengers a day. The approximately $2 billion project stalled in 2006 due to federal funding issues.
Deputy General Manager and Treasurer Rich Burnfield said he is hopeful that "the new transportation secretary, and an emphasis on infrastructure, put this region in a very competitive place in terms of getting one of those big grants."
"What is at stake is those who depend on public transportation and are going to work, they will continue to ride buses on the Schuylkill Expressway," said Burnfield. "And anyone who's been on the Schuylkill Expressway [knows] that trip can be 20 minutes, it can be 2 hours. So we're looking to make SEPTA an attractive transportation option."

WHYY is one of over 20 news organizations producing Broke in Philly, a collaborative reporting project on solutions to poverty and the city's push towards economic justice. Follow us at @BrokeInPhilly.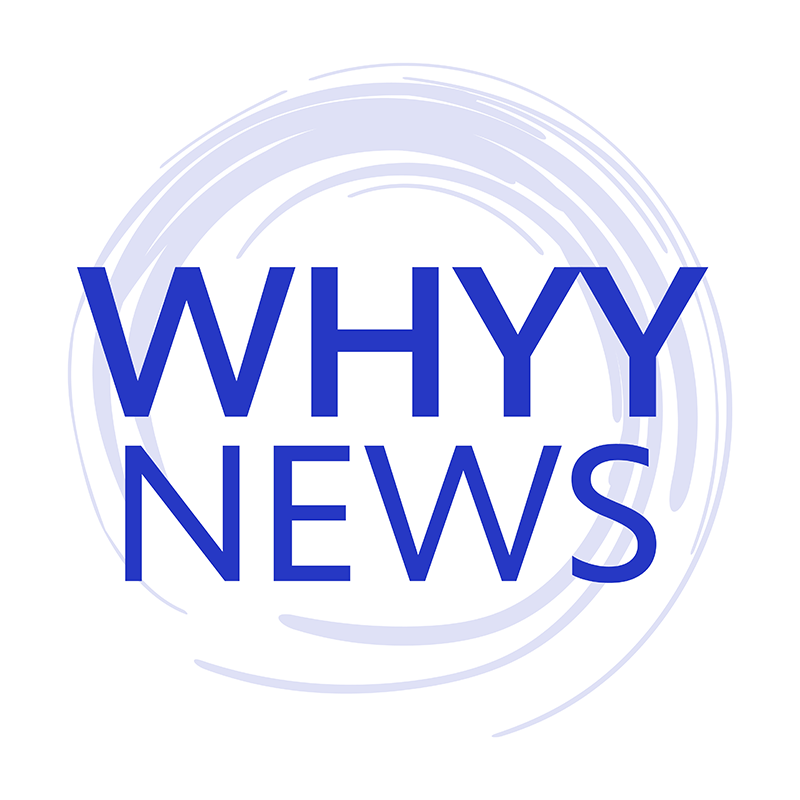 Get daily updates from WHYY News!
WHYY is your source for fact-based, in-depth journalism and information. As a nonprofit organization, we rely on financial support from readers like you. Please give today.