Faster buses, more Regional Rail, modern trolleys: Philly's transit plan takes system to 2045
The plan presents a detailed, yet still unfunded, manifest for a transit system that doesn't center 9-5 commuters and instead, serves a changed economy.
A two-car Regional Rail train every 15 minutes. Transfers between SEPTA, New Jersey Transit, and PATCO on one card. Subway/El expansion. A low-income transit pass. More bus lanes.
These are just a few ideas included in an ambitious transit plan unveiled Monday by Mayor Jim Kenney, SEPTA General Manager Leslie Richards, and Michael Carroll, the city's deputy managing director for transportation. Looking 24 years in the future through 2045, the plan presents a detailed, yet still unfunded, manifest for a transit system that doesn't center 9-5 commuters. Instead, it aims to improve the system while addressing long-standing racial inequities through a redesigned bus network and Regional Rail service, modernized trolleys, and increased accessibility across the system.
"A city connected by transit is the goal," said Carroll.
Carroll — a lifelong SEPTA customer who recalled riding transit to his job as a teenager and described the service as his first choice on most days — called the plan a "menu" of projects including those moving forward now and "aspirational" ideas. Those dreamier concepts include a new Silver Line rail service that runs every 15 minutes from Penn Medicine Station to Fern Rock and long-desired yet unfunded extensions to Market Frankford and Broad Street rail lines.
"We are planning for decades to come and in some ways, we are catching up with peer cities that have had transit plans for quite a long time," Carroll said. The plan, he noted, will help the city and SEPTA compete for federal grants and align projects in a challenging post-pandemic economic landscape.
50 lost hours for Black and brown commuters
The problems SEPTA and the city aim to address manifest on a daily basis for many Philadelphians.
For instance, residents of color face commutes that are on average 12 minutes longer than white residents, according to the plan. That adds up to 50 lost hours over the course of a year for a person who works five days per week. Low-income riders also have paid more for their commutes because of transfer fees and connectivity challenges in neighborhoods outside of the city's downtown core.
SEPTA, last year, rolled out a restructured fare plan that offers riders one free transfer, free rides for kids 12 and under, and a three-day transit pass — signaling a new focus on making the system more affordable for these riders.
IT'S OFFICIAL! The SEPTA Board today approved a Fare Restructuring Plan that includes free rides for children under 12, one free transfer for Transit trips, and the introduction of new
SEPTA Key three-day passes in the fall.

— S.O.C. Marciano (@darrylcmurphy) June 25, 2020
The new plan imagines the next step as a low-income fare program similar to SEPTA's senior fare program. The idea — still unfunded and in its early conceptual phases — could be a contender for support via the federal government or the state, which funds the senior fare program with lottery revenue, officials said Monday.
That element earned some points from Philly Transit Riders Union, which advocated throughout 2020 for fare cuts to help Philadelphia residents access Regional Rail. Nat Lownes, a member of the group, chided SEPTA for not experimenting with fare reductions earlier while expressing support for a subsidized fare program.  "A low-income fare program will be great and it shouldn't be any more complicated than flashing a PA ACCESS card or EBT card," he said.
The transit disparities SEPTA and Kenney administration now seek to undo can be traced in large part to a bus network created in the early part of the 20th century to reflect a city that had not yet experienced suburban flight and the loss of industry, or more recent development trends including West Philadelphia's ongoing boom and the growth of commuting patterns that don't involve Center City.
The plan unveiled Monday includes 30 corridors for improvements such as bus lanes, transit priority signals, and boarding islands to speed up bus service as options. All of these ideas will be vetted through the redesign process SEPTA recently began. The agency still doesn't have a price tag attached to its plans but that should come as proposals sharpen into focus.
"We just started the comprehensive bus network plan and this will help us get more detailed estimates of cost," Richards said.
Dena Driscoll, a transit user and co-chair of 5th Square PAC, an urbanist group, described the plan as a step in the right direction for the city.
"Transit is an investment in our future, and this plan is the answer our region needs as we begin to solve our problems with equity, congestion, and climate change," Driscoll said in a statement.
A plan to survive the pandemic — and move into the future
City officials also want SEPTA to speed up the timeline for bringing the Market-Frankford and Broad Street lines into full ADA compliance. At this point, some 70%  of the stations are compliant.
Less accessible are the trolley lines that connect North and West Philadelphia to Center City.  Modernization of these lines stands as the city's top priority for large infrastructure spending. Officials pledged to work with SEPTA to secure funding for the nearly $2 billion project and will collaborate on the design and placement of modern trolley stations in the street.
The transformation of Regional Rail into a Metro-like service with frequent trains remains in an earlier planning phase than other projects. But the concept plays an integral role in the vision of a transit network that connects Philadelphians to opportunity, on their own schedule.
"Frequency is key to a successful service so you don't have to plan your life around it," Richards said.
City Councilmember Cherelle Parker, who last week became the first woman elected as board chair for the Delaware River Port Authority, which controls PATCO,  spoke about the importance of Regional Rail to city residents.
"This isn't just about connecting suburban commuters downtown. More than 40% of Philadlephians work outside of the city," she said, noting that SEPTA needs support from City Hall in order to solve the steep funding challenges it now faces.  SEPTA has reported losses of  $1 million per day of the pandemic as people stay home and other revenue sources dry up.
"If I were to borrow a phrase from Langston Hughes, 'life hasn't been no crystal stair for SEPTA this past year,'" Parker said.
The 19-month plan is the result of a collaboration led by the city's Office of Transportation Infrastructure, and Sustainability between agencies and community members that included SEPTA, PennDOT, New Jersey Transit, the Delaware River Port Authority, and the Delaware Valley Regional Planning Commission. Officials said Monday that the plan signals increased collaboration across agencies that haven't always played well together.
"We need to leverage that now more than ever," Parker said.

WHYY is one of over 20 news organizations producing Broke in Philly, a collaborative reporting project on solutions to poverty and the city's push towards economic justice. Follow us at @BrokeInPhilly.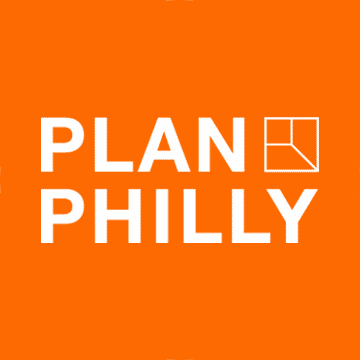 WHYY is your source for fact-based, in-depth journalism and information. As a nonprofit organization, we rely on financial support from readers like you. Please give today.