SEPTA to explore Regional Rail fare restructuring as agency faces a future with fewer suburban commuters
SEPTA made a push in 2020 to make transit more equitable and now Regional Rail may get the same treatment.
SEPTA made a push in 2020 to make transit more equitable and now Regional Rail may get the same treatment.
The Delaware Valley Regional Planning Commission (DVRPC) approved a plan Thursday to spend $100,000 on an analysis of the commuter rail system looking at ways to make the system work better and cost less for Philadelphia riders. The approval to study Regional Rail comes more than a month after SEPTA awarded Nelson/Nygaard Consulting Associates a $3 million contract to oversee a redesign of its bus network, amid a financial crisis that has made adapting to changing needs and serving new riders essential to the survival of the system.
Nearly a year into a pandemic that eliminated commutes for many workers, Regional Rail ridership is down 85%. The authority reported passenger revenue in November came in $53 million short of expectation —  a precipitous 82% drop.
"As we welcome riders back and the region recovers from a pandemic, we're looking at ways to attract new riders to choose SEPTA to get around the region," said Jody Holton, Assistant General Manager for Planning and Strategic Initiatives at SEPTA, and a non-voting DVRPC board member. "If there are barriers or inequities in our fare system, we want to understand those and we want to work with the region to understand them."
The study will model up to four scenarios to evaluate ridership using pre-COVID data. Scenarios could include changes to fares such as matching fares for Zone 1 Regional Rail with city transit, service changes to Regional Rail and overlapping bus service, and assumptions on the length of time for proposed stops. A steering committee composed of representatives from multiple SEPTA departments and southeastern Pennsylvania counties may consider smaller changes such as the closing or adding of stations.
Prior to the COVID-19 pandemic, the transit authority proposed a plan for its system to make transit more affordable for low-income riders. What ultimately resulted was one free transfer for riders with a SEPTA Key card, a freeze on base cash fares, and free rides throughout the entire system for children under 12. They also introduced a three-day convenience pass, which offers 24 trips within 72 hours on all transit modes for $18. The plan also included fare increases, but those have been delayed until at least July.
Still, Regional Rail remains another story, with current fares priced at least twice as much as transit. If a Key card-wielding rider who lives near the 49th Street station in West Philadelphia wanted to use SEPTA but avoid a 25 minute or so walk to the Market-Frankford Line or the several stops on nearby buses or trolleys, they would pay $4.00 to take 13-minute ride on the commuter rail.
Holton acknowledged some rider's concerns about the price difference. She said the challenge is that Regional Rail service costs more to provide.
"That has to do with how much it costs to provide Regional Rail service," said Holton. In fiscal year 2019, expenses for the commuter rail were about $371 million. Labor, benefits, materials, and services accounted for more than 90% of that.
"If there are ways that we can create a system that works more seamlessly, or works more like a network where people don't have limitations in how they transfer about the system, we're looking at ways to fix that and to make it more seamless," she added.
A system created for commuters of the past
SEPTA has long treated Regional Rail as a pipeline connecting suburban professionals to the jobs and cultural institutions of the city, with schedules developed to serve 9-5 commuters and those coming for a day trip. The rider base for the service has typically been whiter and wealthier than transit. But the cost of catering the service to those riders is equity, said Barry Seymour, executive director at the Delaware Valley Regional Planning Commission.
"Regional Rail is also used for reverse commuting, for people going from Philadelphia out to suburban jobs," said Seymour. "I think there's some questions around what's the schedule in terms of being able to access those jobs."
Jennifer Dougherty manages long-range planning at SEPTA. She recognizes the need for change. "Making those connections, especially, key connections, to Regional Rail routes that particularly provide opportunities for access to jobs is going to be a big part of the bus network redesign."
She said the infrequency of Regional Rail service represents a major hurdle given that track space is restricted and SEPTA has to find available railways for the several trains running on lines that converge in Center City. The agency also has to consider Amtrak and freight schedules. As for the buses that many people who live in areas outside Greater Center City depend on, roadway unpredictability such as detours or traffic congestion could lead to missed trains for riders looking to connect.
"It ends up being a complex process when you start adding additional modes in," said Dougherty. "That also constrains the frequency of service we can provide, just from a physical infrastructure standpoint."
But conquering such an obstacle could mean a massive boost in accessibility for the sixth-largest transportation agency in the country, as it works to bring riders back and the region eventually transitions to a post-pandemic world.
"In many ways, the Philadelphia metro is the best positioned city in America to have a really great Regional Rail system," said Daniel Trubman, a member of 5th Square, a transit advocacy group. The group is calling on the authority to accept transpasses on Zone 1 Regional Rail stops and eventually reduce single ride fares to that of transit.
"We'll never really achieve everything that system can as long as it is operated as a commuter rail system and not fully integrated into the full transit system," Trubman said.
The SEPTA Regional Rail Fare Equity and Restructure Analysis approved by the DVRPC board Thursday will move forward in July contingent on available funds from the U.S. Department of Transportation. President Joe Biden recently nominated Pete Buttigieg and Polly Trottenberg to lead that agency. Each nominee has positioned themselves as champions of more robust transit.
Buttigieg recently told NPR's Ailsa Chang, "It's hard to think of a better bang for your buck than investing in robust transit and transportation infrastructure."

WHYY is one of over 20 news organizations producing Broke in Philly, a collaborative reporting project on solutions to poverty and the city's push towards economic justice. Follow us at @BrokeInPhilly.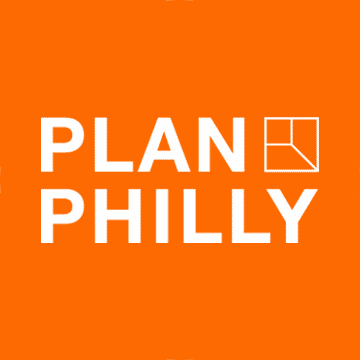 WHYY is your source for fact-based, in-depth journalism and information. As a nonprofit organization, we rely on financial support from readers like you. Please give today.