Biden Transportation nominee is a friend to Philly bicyclists, advocates say
Biden's nominee, former NYC DOT Commissioner Polly Trottenberg came to Philly last year to keynote the Bicycle Coalition of Greater Philadelphia's Vision Zero conference.
Philly transportation advocates are celebrating President-elect Joe Biden's pick for Deputy Transportation Secretary.
Biden's nominee, former New York City Department of Transportation Commissioner Polly Trottenberg, "will bring a city-perspective to federal policymaking because through her experience [in NYC], she understands what cities need from the federal government," said Sarah Clark Stuart, executive director of the Bicycle Coalition of Greater Philadelphia.
Trottenberg, who resigned from the NYC DOT in November 2020, served on Biden's transition team. If confirmed by the U.S. Senate, the former USDOT staffer (under Obama) stands to return to the department at a time when transportation agencies nationwide are facing revenue shortages and new safety challenges as a result of the coronavirus pandemic. She will return to Washington facing new problems on roads, too — the pandemic has sent crash rates surging in Philadelphia and elsewhere in the country as people at higher speeds on emptier roads.
Trottenberg will lead under former South Bend, Indiana mayor and one-time presidential candidate Pete Buttigieg, who was tapped by Biden in December and also comes with his own urban transportation bonafides.
Trottenberg knows Philly
In New York, Trottenberg's accomplishments include aiding the implementation of the country's first Vision Zero program in 2014. In a report released last year, the city boasted that the multi-faceted program designed to reduce traffic fatalities led to a 36% decline in pedestrian deaths at priority locations compared to before the program began.
Trottenberg spoke about that success during last year's Bicycle Coalition's Vision Zero conference in Philly. Stuart said the group chose the then-commissioner to serve as keynote speaker because she "has been a strong supporter of Vision Zero and has been very effective at responding to New York City's challenges."
"In the new Biden Administration, I hope that Trottenberg elevates Vision Zero to the profile it deserves," Stuart added. "I hope she leads the way toward making transportation and Vision Zero more equitable and a national priority."
Kelley Yemen, director of Complete Streets for the city, pointed to Buttigieg's campaign call for a nationwide Vision Zero program, which brought hope to the office.
"Between future-Secretary Buttigieg's campaign support for Vision Zero — the only presidential candidate to have it as part of their platform — and now future-Deputy Secretary Trottenberg, we are hopeful for strong Vision Zero leadership at the national level," Yemen said.
Under Trottenberg's leadership in New York, miles of on-street protected bike lanes increased from 36 to over 120. And in 2019, in response to an increase in cycling fatalities, the city also rolled out the $58.4 million plan to address the deaths. In it, the city set out to build 30 miles of protected bike lanes annually, with 80 miles complete by the end of 2021, and a fully realized network covering the city by 2030.
Trottenberg also helped implement the 14th Street Busway in Manhattan, which increased bus speeds along the route by up to 24%, according to data from the Metropolitan Transportation Authority. That traffic hack inspired Philadelphia officials to experiment in 2019 on Roosevelt Boulevard with a lane that prioritized buses over single-passenger vehicles.
"Bringing her passion for making cities safer for people to Washington will be a huge asset for the country," said Clark.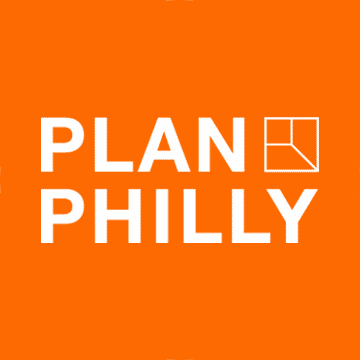 WHYY is your source for fact-based, in-depth journalism and information. As a nonprofit organization, we rely on financial support from readers like you. Please give today.