SEPTA expects to avoid layoffs, service cuts for now as D.C. promises $252M in COVID relief
With the latest round of federal aid, the authority ought to be able to keep things together into 2022, a spokesperson said.
Ask us about COVID-19: What questions do you have about the current surge?
SEPTA officials expect to soon breathe a little easier with an estimated $252 million in additional federal relief funds coming to the beleaguered transit agency.
The money comes from a federal COVID-19 relief package passed in December that included $14 billion for mass transit agencies. It will help SEPTA cover operating expenses as its cash reserves deplete under the strain of a lingering pandemic that has robbed it of hundreds of thousands of daily fare-paying riders.
Prior to the pandemic, SEPTA clocked about 1 million trips per day, but since the summer that number has sat at about 300,000 — a major blow to the agency's revenue stream.
"This funding is a great assistance," said Andrew Busch, a SEPTA spokesperson. "We have to continue to look at the big picture, but we are very happy to get this kind of assistance."
SEPTA received $643 million back in April from the first COVID relief bill. Authority officials estimated the money would help the agency stay afloat, avoiding layoffs and service cuts until the end of 2021. With the latest round of funds, the authority ought to be able to keep things together into 2022, said Busch, but an exact timeline remains unclear.
In the meantime, the authority still has to "look at any ways that we can to control costs and reduce expenses," Busch said. "That's a fixed amount of money and as grateful as we are for it, it's not a solution that's going to sustain us for years to come."
The SEPTA spokesperson stressed the importance of bringing riders back to the system. Without revenue from fares, the authority's financial viability remains imperiled. But getting people back on trains, trolleys and buses relies on the reopening of businesses, restaurants, and "everything we've all been missing" for close to a year, he noted.
"We're going to continue to hope for more assistance and that will always be helpful as we're moving forward," Busch said. "But in the big picture for us to be sustainable and viable in the future, we do need to see our ridership go back up."
Steps taken to get riders back
Last June, SEPTA passed a restructured fare plan that included free rides for kids under 12 years old and one free transfer. The plan also included increases to Transpasses and Trailpasses, but those were put on hold until at least July 2021 in order to help attract riders back to the system and assist the region with its recovery from the pandemic.
SEPTA also partnered with Drexel University to enhance COVID-19 prevention efforts. The two institutions are collaboratively pursuing more than $600,000 in federal funding to develop and test new air and surface cleaning technology, the authority announced back in December. The program also includes communication efforts to put the public at ease with the idea of returning to transit.
Over the summer, SEPTA released the results of a survey that found riders rated SEPTA as a 2.41 on a safety scale of one to five. Visiting friends ranked higher at 2.61.
State health secretary Rachel Levine announced last Friday that transit workers will be included in the second stage of vaccinations, providing SEPTA another opportunity to decrease the risk of virus spread on transit.
SEPTA reported 981 confirmed cases among its workforce, as of Jan. 12, with 585 employees returning to work, and nine deaths.
"When they do come back we want them to come back to a clean system, one that they feel comfortable in," Busch said.

WHYY is one of over 20 news organizations producing Broke in Philly, a collaborative reporting project on solutions to poverty and the city's push towards economic justice. Follow us at @BrokeInPhilly.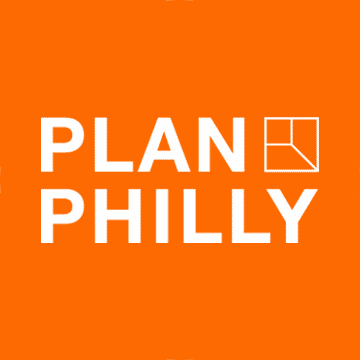 WHYY is your source for fact-based, in-depth journalism and information. As a nonprofit organization, we rely on financial support from readers like you. Please give today.