SEPTA awards design contract for King of Prussia rail project
SEPTA's plan to extend rail service to King of Prussia took a step forward last week when the agency awarded a preliminary design contract to HNTB.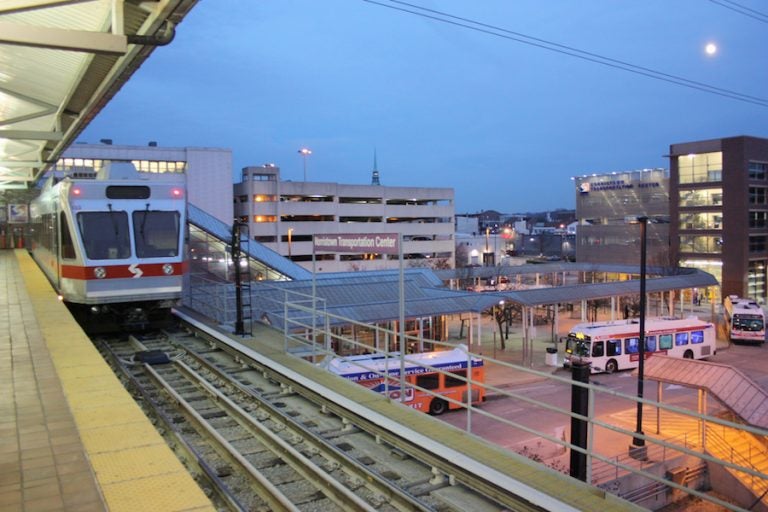 This story originally appeared on PlanPhilly.
—
SEPTA's plan to extend rail service to King of Prussia took a step forward last week when the agency awarded a preliminary design contract to HNTB, an infrastructure solutions firm.
The $7.2 million contract approved at a Jan. 24 board meeting advanced a $1.2 billion project that would connect the region's three largest job centers, save commuters millions of hours on car-choked highways and increase property values in the Montgomery County town.
Missouri-based HNTB got a green-light to proceed with the surveying and engineering studies needed to map out a plan for the proposed 4.4-mile extension of the Norristown High Speed Line. The plan includes five stations in King of Prussia.
"It is great to see the project moving forward," said Jerry Sweeney, president and CEO of Brandywine Realty Trust, and chairman of the KOP Rail Coalition. "KOP Rail promotes and strengthens regional growth, and is needed to connect the three largest employment centers in the region – King of Prussia, University City and Center City. I am excited to see where this project takes us."
HNTB operates five offices in Pennsylvania, including one in Philadelphia and another in King of Prussia. SEPTA is paying for the company's design work using federal grant dollars. A second phase of design work discussed on Thursday will cost $27.3 million but that funding isn't yet secure, said Andrew Busch, a SEPTA spokesman.
"The funding is the big thing here," he said.
Any movement at all beyond HNTB's first phase of design work will require new grants from the federal government. SEPTA is counting on the U.S. Department of Transportation's New Starts transit funding program to fund half of the $1.2 billion project, Busch said.
President Donald Trump, early in his administration, called for ending the federal program and has in the years since fought Congress over funding allocations.
Almost exactly one year ago, SEPTA's board approved an alternate route for the rail line, a milestone that paved the way for HNTB's design work and a final round of government-mandated environmental impact studies.
If all that work proceeds as planned and SEPTA meets its goals for securing funding, construction would begin in 2020 and trains would begIn running in 2023.
"That's the best case scenario," Busch said.
SEPTA says the proposed extension would reduce travel time between Center City and King of Prussia by 30 minutes each way, and provide an alternative to driving which will reduce traffic congestion.
An analysis included in the KOP Rail's draft environmental impact statement by the Economy League of Greater Philadelphia estimates that the rail would save drivers 1.8 to 2.3 million hours a year in traffic time, which works out to $39 to $49.2 million a year in savings.
By 2040, SEPTA expects the extension to have 9,500 trips per day in total ridership.
"SEPTA has to look at ways to increase capacity and expand the system to meet current demand and support future growth," said Pasquale T. Deon, Sr., SEPTA board chairman. "The King of Prussia project represents the type of investment that can transform mobility, figuratively and literally forming the backbone of an already thriving community."
The Norristown line provides service between 69th Street and Norristown Transportation Centers, transporting riders in the Main Line area in Delaware and Montgomery counties, and those connecting to Center City.
WHYY is your source for fact-based, in-depth journalism and information. As a nonprofit organization, we rely on financial support from readers like you. Please give today.