Philly in crisis: Black Clergy host town hall on surging gun violence
Philadelphia is in crisis.
During a virtual town hall on Thursday evening, speaker after speaker echoed that sentiment while discussing the surge in gun violence that's gripped the city amid the coronavirus pandemic and ongoing protests calling for a radical overhaul of law enforcement.
"We have a citywide war going on right now," said Pastor Carl Day, who leads the Culture Changing Christians Worship Center.
The wide-ranging discussion, organized by the Black Clergy of Philadelphia and Vicinity, largely focused on discussing general solutions to stemming the bloodshed and drew roughly 70 participants to the Facebook livestream.
Many of the solutions have been discussed before by politicians, police, and community leaders.
Many were rooted in taking a public health approach to quelling gun violence, which focuses on finding solutions designed to prevent shootings before they happen, as well as tackling the systemic inequalities behind gun violence.
"Until we realize that this is a public health epidemic and address it that way, we will continue to put band-aids on these wounds," said Dorothy Johnson-Speight, founder of Mothers in Charge.
City Councilmember Kenyatta Johnson talked about the need to address income inequality in the city.
State Sen. Vincent Hughes talked about the need for jobs.
"We got all these young people running around here with nothing to do," he said.
Chantay Love, who leads Every Murder Is Real, a nonprofit that supports families affected by homicide, talked about the importance of mental health services, including therapy.
"We have to tackle the self-esteem … the corroded spirit of a person where they can't see hope," said Love, who also spoke to the frustrating persistence of the problem.
"We're doing something that we have not gotten rid of – that we are still pressing forward to change a culture to stop violence, to stop murders, to stop shootings, to just stop this catastrophe that's happening in our neighborhoods."
While overall violent crime in Philadelphia was down 4.4% compared to the same time last year as of July 19, the last date for which statistics are available, shootings and homicides have surged over the last four months, leaving even veteran anti-violence activists fatigued.
"It takes a toll on you from all parts," said Anton Moore, founder of Unity in the Community, who did not take part in the town hall, but recently rallied with a group of young people, hoping to call local leaders and residents to action. "Some days you wake up and say where is the brighter day? What's coming up on the other side?"
Anton Moore is with Unity in the Community. He says the same number of people that have been protesting police brutality should be protesting the violence that's taking place in communities pic.twitter.com/QTSvJjHe1U

— Ximena Conde (@RadioXimena) July 20, 2020
As of July 19, the city recorded 998 shooting victims — a 33% increase compared to the same time in 2019.
To date, police have recorded 232 homicides — a 27% increase over the same time last year. It's been more than a decade since the city had this many murders at this point in the year.
A recent study from the University of Pennsylvania found the coronavirus pandemic could be fueling the bloodshed, but researchers and police stopped short of drawing a direct link between COVID-19 and the city's violent crime stats.
At the end of the month, the city plans to launch the Group Violence Intervention program. It will start in a section of Southwest Philadelphia, then be expanded to other areas that have had high-crime recently around the city.
The anti-violence strategy, which is still being tweaked, will involve regular discussions between police, community leaders, and "gang or group-involved individuals" —  the people who are most likely to pull the trigger or become murder victims.
"We know we can't arrest our way out of this problem," said Deputy Police Commissioner Melvin Singleton, representing Police Commissioner Danielle Outlaw, who was also invited to the event.
District Attorney Larry Krasner agreed.
"Ultimately when we look at what works and what doesn't work, it's crystal clear: that the hammer all the time has not worked," he said.
Group Violence Intervention will offer social services and alternatives to people who have been involved in crime, but also bring in traditional law enforcement.
Separately, the department is directing district police commanders to develop and implement quarterly crime plans that are data- and intelligence-driven, as well as focused on violent crime "hot spots." Officials hope these plans will make crime-fighting more tailored and nimble.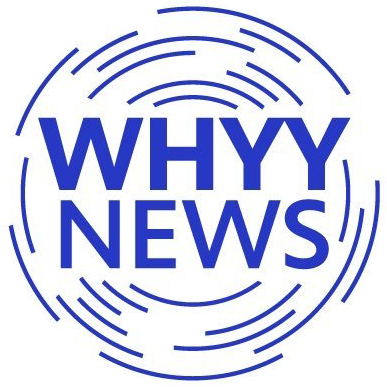 Get daily updates from WHYY News!