Philly's tap water has a trust problem. Did the recent contamination scare make it worse?
Before a chemical spill threatened to contaminate Philly's water, 42% of residents drank bottled water. The long-term impact of the incident on trust is "yet to be felt."
Ask Phillip Walker whether he drinks Philadelphia tap water, and he'll tell you about his late grandfather.
"My grandfather, he lived to be 104 years old," the West Philly resident said outside of a grocery store in North Philly last week. "All he did was spring water. He used to have it delivered."
Walker's grandfather, who lived in North Carolina, used to boil this spring water before using it to drink or cook.
"He grew up in the South. He moved up north," Walker said. "He moved with the same philosophy of boiling water. He never drank it right out of the spigot."
At 63, Walker, a retired construction worker, has lived in several Philadelphia neighborhoods, as well as in North Carolina, where he tasted spring water right from the source as a kid. That's the standard against which he measures Philly's tap water, which he calls "Schuylkill punch."
"You look at that water, look how brown it is," he said. "I could imagine what's in that water."
Walker buys enough bottled water each month for him and his wife to drink and cook with — about six cases.
"Tap water is not even in our vocabulary," Walker said. "We use that for cleaning, that's it. … But as far as consumption — that's not happening. My whole family don't do it. That was passed down from my grandfather."
Walker is one of an estimated more than 600,000 Philadelphians who opt to drink bottled water rather than water that comes from the tap, despite the fact that the city says its water meets health and safety standards. The recent water contamination scare — caused by an upstream chemical spill in late March that, according to the Philadelphia Water Department, did not end up entering Philly's water system — probably did not help change their minds.
City officials painted their communications around the spill, which included a mobile alert recommending residents drink bottled water after a certain time "out of an abundance of caution," as an effort to be proactive and transparent.
"Knowing it's very low risk, but knowing that we can't say it's zero risk — that felt important to share," Philadelphia Health Commissioner Dr. Cheryl Bettigole said at the time.
But some worry the incident could further entrench distrust of the city's water, or cause more people to switch from drinking tap water to bottled water.
"It is not going to help," said Maurice Sampson, eastern Pennsylvania director for the nonprofit Clean Water Action. "I think the long-term impact of this is yet to be felt."
Taste, convenience, concerns about safety
Over the last seven years, the percent of Philadelphians who drink bottled rather than tap water at home has hovered around 40%, according to an annual survey conducted by the Water Department and the University of Pennsylvania's ImpactED center. Last year, the survey garnered more than 8,000 responses and found that 42% of Philadelphians opt for bottled water.
Some, like West Philly resident and postal worker Mohammed Shahidul Islam, buy bottled water for convenience.
"Sometimes we have guests. You know, you don't have time to take the water from the tap," Shahidul Islam said, after buying bottled water at an ALDI in West Powelton. "The bottle is easier than tap water."
Others, like environmental science student Josh Erdely, think bottled water tastes better. He buys a gallon every day from a corner store, on his way to class.
"I drank tap water when I first came here because I always drink tap water. But then, I don't know, the taste kind of put me off," Erdely said. "It was disgusting. It's so heavily chlorinated, I felt like I was drinking pool water."
The tap water delivered to homes "meets or exceeds" state and federal water quality standards, according to the Philadelphia Water Department. The city's water, sourced from the Delaware and Schuylkill rivers, undergoes a multi-step treatment process and is tested for roughly 100 regulated contaminants before it leaves the treatment plants. Water quality reports are published annually. The latest one found no violations of state or federal regulations.
But concern over the safety of the city's tap water is the main reason residents avoid it, according to the Water Department's survey.
Eastwick resident Erik Davis said tap water in his home has "an odor."  He's concerned about old pipes in his home and old water mains beneath the city, which frequently break. He thinks about water crises in other places, like Flint, Michigan. If it wasn't so expensive, Davis said, he would wash dishes in bottled water.
"Probably a lot of stuff is in [the tap water] they're not telling us," Davis said, outside a supermarket in Eastwick where he took an elderly neighbor to go shopping. "They just probably are not really telling us until later on, you know what I mean? All of a sudden, you're sick as a dog."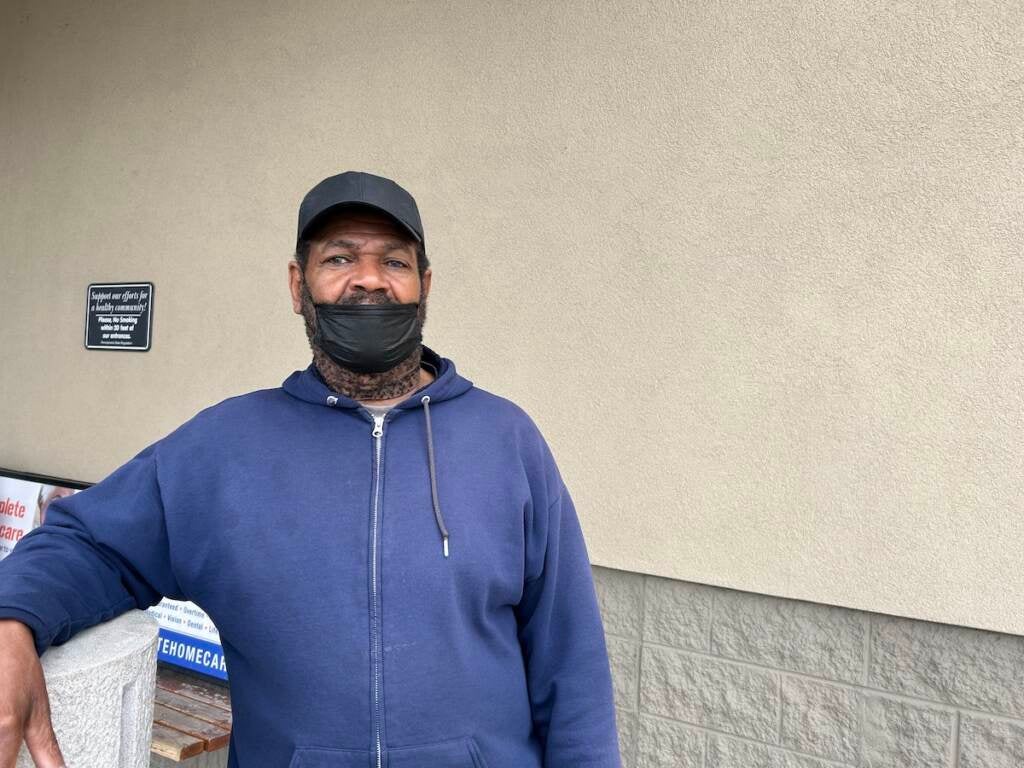 A racial and economic justice issue
The rate of bottled water consumption in Philadelphia varies widely by race or ethnicity, income, and ZIP code, according to the Water Department's surveys.
Both Black and Hispanic or Latino survey respondents drink bottled water at higher rates than the citywide average — at 64% and 59% respectively in 2022, compared to just 17% of white survey respondents.
Philadelphians with lower incomes also drink bottled water at higher rates than the citywide average. Survey respondents making less than $19,999 a year chose bottled water at a rate of 59% in 2022, compared to 17% of respondents making over $150,000 a year.
The demographic breakdown of bottled water consumption in Philadelphia reflects a similar pattern elsewhere in the country, said Manny Teodoro, a professor at the University of Wisconsin-Madison who co-authored a book on trust and drinking water.
"It is sadly not even a tiny bit unique to Philadelphia," he said. "That is 100% consistent with what we see nationwide. In fact, if I were to find a city where that pattern did not hold, I would look at that and say, 'weird.'"
People's suspicion of their own water systems may be based on a general distrust of government, or on water quality issues in other places — like the high-profile water crises in majority-Black Flint, Michigan, and Jackson, Mississippi, Teodoro said.
A 2019 analysis of EPA data by several environmental organizations found that race had the strongest relationship to poor enforcement of federal drinking water standards, with communities of color more likely to be served by water utilities that violated the Safe Drinking Water Act and took longer to fix violations.
"It's just another form of institutional racism that we see," said Sampson, of Clean Water Action. "For some reason not everybody is entitled to having water."
The Philadelphia Water Department estimates there are about 20,000 lead service lines in the city, meaning municipal water can pass through lead plumbing as it enters thousands of Philly homes.
But no matter where you live in Philadelphia, city water "sent to every home and neighborhood" meets or exceeds state and federal water quality standards, said spokesperson Brian Rademaekers in an emailed statement.
"Water samples are collected every day throughout the city at taps in public buildings in neighborhoods of varying demographics and these samples consistently show that water is meeting quality standards," he wrote in an emailed statement.
Bottled water is regulated by the FDA, which bases its standards on the same ones EPA uses to regulate tap water.
Distrust of drinking water has its roots in history, said Jerome Shabazz, member of the EPA's National Environmental Justice Advisory Council, former Philadelphia Water Department employee, and director of the Overbrook Environmental Education Center in West Philly.
When Philadelphia's first municipal water system was developed in the late 1700s, it was designed to serve residents of European descent, leaving Black families to share public pumps. Redlining led to disinvestment in the infrastructure of African American and immigrant neighborhoods. In the era of segregation, Black people were forced to drink from different water fountains than white people.
"You would see signs that said, 'for colored people,'" Shabazz said. "If someone's directing you to a source, … most likely you are not going to trust that source. You're not going to trust, at the very minimum, that it's of the highest quality and of the highest care."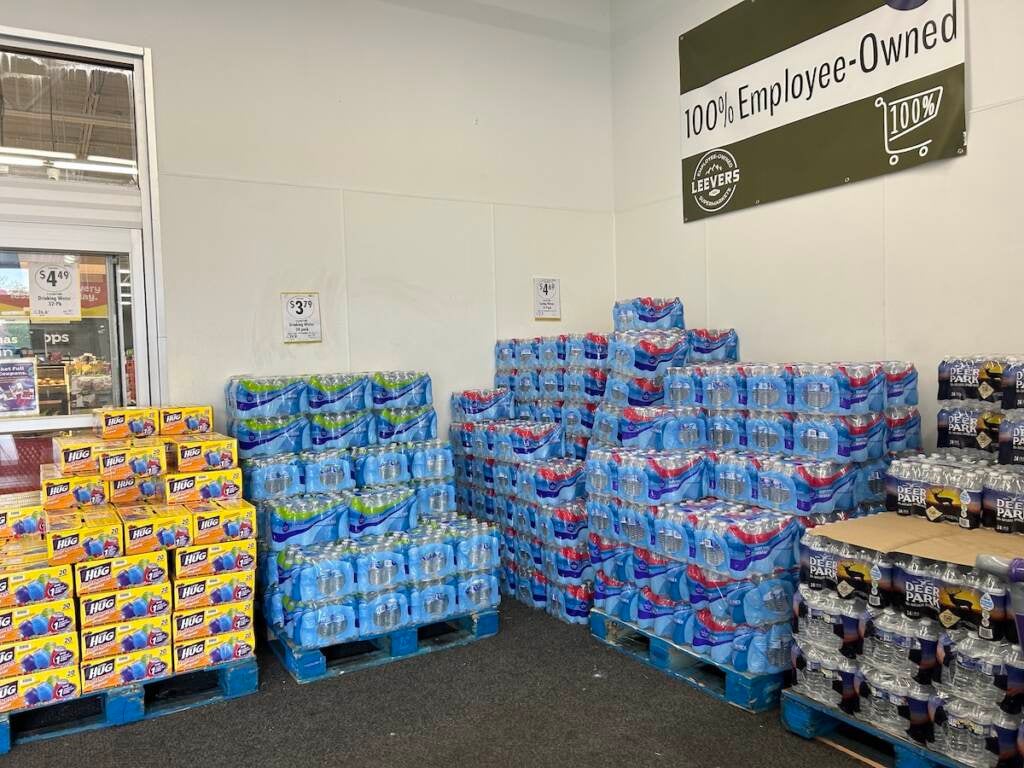 Distrust of government may be especially prevalent among undocumented immigrants, said Silvia González, director of research at the UCLA Latino Policy and Politics Institute, who has studied trust and drinking water in California. Bottled water consumption may also be tied to where someone grew up, she said.
"We typically do not drink our water in Latin America straight out of the tap," González said. "I think we bring that history with us, and we assume that our water isn't safe here in the US. And of course there's places where it is definitely not safe. … But in places … where our water is safe, we're still seeing that hesitancy of the Latino immigrant community in drinking their tap water."
The inability to trust your tap water comes at a cost, Sampson said.
"Bottled water is about a thousand times more expensive than what comes out of the tap," he said.
The typical monthly water bill in Philadelphia is around $74, according to the Water Department. Erdely, the student, said he spends roughly $90 a month on bottled water alone.
'A responsibility on our municipality to correct that'
Philadelphia should not be in a situation where the people "who can afford to buy water the least are paying for water the most," said Shabazz, of the Overbrook Environmental Education Center.
"There should be a responsibility on our municipality to correct that condition," Shabazz said, by improving the water quality messaging for citizens or increasing community engagement. "It should be the burden of the utility to make certain that people feel comfortable."
The Philadelphia Water Department has been trying to build trust in the city's tap water for years. In 2019, the department launched a public engagement campaign called Drink Philly Tap to convince residents that the tap water is safer, cheaper, and more environmentally friendly than bottled water. It involved a pop-up water bar to let residents taste the tap water for themselves, a pledge to drink the tap water which garnered over 10,000 signatures, and trained ambassadors to spread the word about the benefits of tap water to their own communities.
"I think that's an amazing example," said González, the researcher at UCLA. "The delivery of the messaging has to be trusted messengers. It has to be people that the community trusts."
But results have not lasted. According to the Water Department's own surveys, levels of bottled water consumption dipped the year after the Drink Philly Tap program's launch from 41% to 36%, but have since rebounded to 42% the last two years.
Currently, the Water Department's trust-building efforts include more Philly Water Bar events planned for this spring and summer, commissioning local artists to make work encouraging residents to "drink more tap" water, providing lessons for teachers through a partnership with Drexel's Academy of Natural Sciences, and targeted digital outreach around water quality reports in ZIP codes with the lowest trust in tap water, through tools like Nextdoor and email bulletins, said spokesperson Brian Rademaekers in an emailed response to questions.
Charles Ellison, managing editor of ecoWURD and a 2023 Emerson Collective fellow, thinks the city needs to go further. He found the city's communication during the contamination scare this spring too casual and robotic — and thinks the incident "will make those trust levels worse."
"You've got to do more than just press conferences," he said.
The city should still be talking about the contamination scare, Ellison said, engaging directly with residents through neighborhood forums and partnerships with community leaders and independent experts. In order to build trust in the tap water in general, Ellison said, the city should engage with young people and give residents real decision-making power over improvements to the water infrastructure.
Once trust is lost, it's hard to gain back, said Teodoro, of the University of Wisconsin-Madison.
"It's almost a one-way street," he said. "Once people abandon tap water in favor of the commercial alternative, it's hard to get them to go back. We have survey data that suggests if people have ever experienced a serious problem with their tap water, they just drink bottled water the rest of their lives."
Teodoro thinks potentially "thousands of people" in Philadelphia switched to drinking bottled water during the contamination scare.
"A lot of those folks will never go back," he said.
In contrast, González thinks the city's mobile alerts following the chemical spill may have built trust.
"When there isn't a lot of communication, that actually causes that mistrust, because then you don't know that your water provider … is being truthful," she said. "In this case, it's going to be really interesting to see what happens, because here you have an agency who's actually being very upfront about what's happening."
It may be more than a year until the impact of the contamination scare on trust in the city's tap water is clear. The Water Department is currently processing results from its 2023 survey, which closed March 21, Rademaekers said — three days before the spill occurred.
More than a month later, William Huarcaya, a home renovation contractor who lives in North Philly, had not heard that the chemical spill never entered the city's water supply, until speaking with WHYY News in the parking lot of a Save a Lot grocery store where he bought several cases of water to provide to his coworkers. Huarcaya drinks both tap and bottled water himself.
"I'm guessing my grandma didn't hear about it, my cousin didn't hear about it," he said. "I'm guessing not as many people know [the water was never contaminated]. So probably, more people will stay on the bottled water."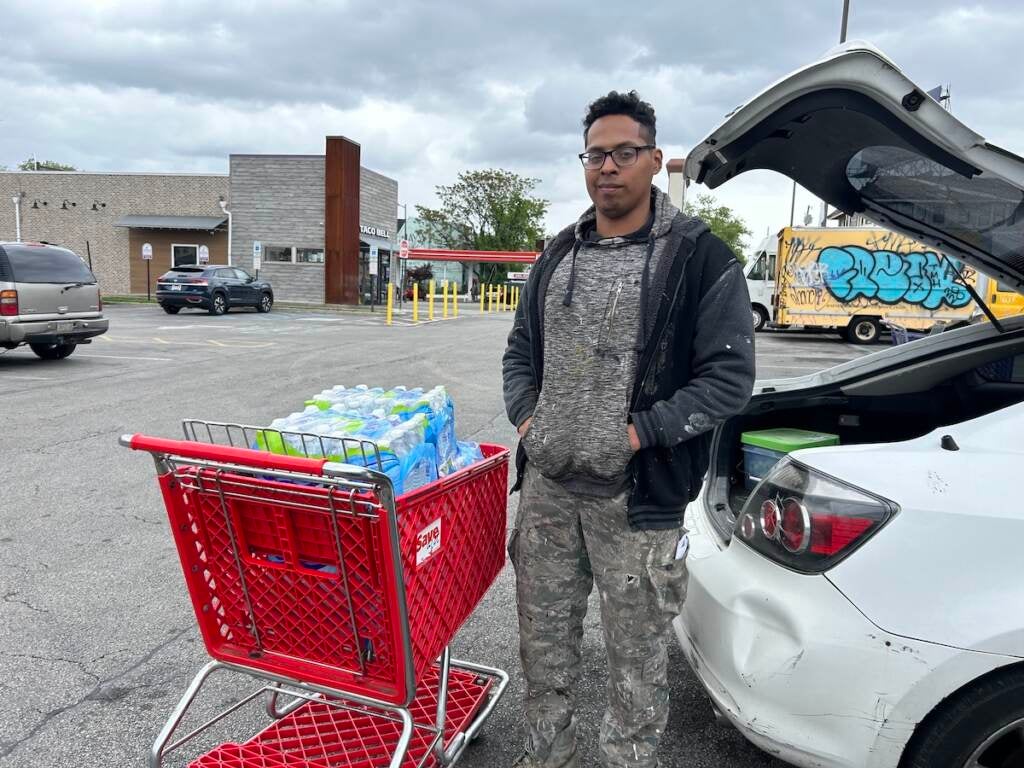 The incident did not phase Phillip Walker, who already drank bottled water.
"When the alert came across, it didn't bother me, because I knew I wasn't messing with it, no way."
Erdely, the student, said last month's chemical spill "100%" reinforced his concerns about the tap water.
"Even when they said it was cleared, it's like, really? I don't know," he said. "I don't trust it at all."
You can access the Philadelphia Water Department's latest drinking water quality report online in English and Spanish (you can also request this report be translated into eight other languages). If you're concerned the pipes in your home may be made of lead, the Water Department will test your water for free. The city also offers zero-interest loans to help residents replace lead service lines.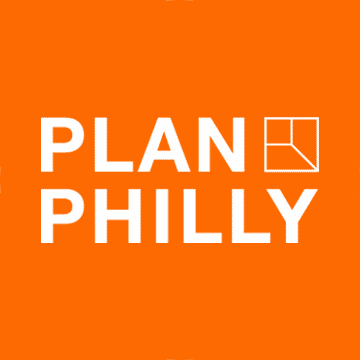 WHYY is your source for fact-based, in-depth journalism and information. As a nonprofit organization, we rely on financial support from readers like you. Please give today.