Busted water mains flood Philly streets as city fails to hit pipe replacement goals
Philadelphia Water Department officials defended a 2018 rate increase by saying it would help the city meet water main replacement goals.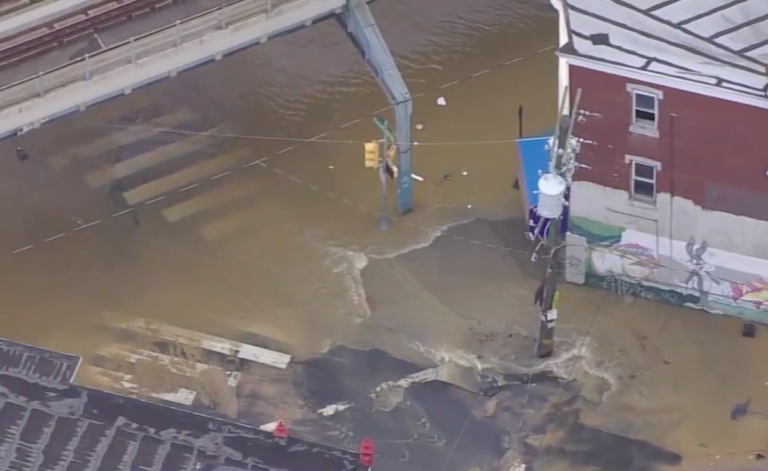 Busted water mains flooded cars and businesses in Philadelphia's Kensington neighborhood this week and left neighbors without water in Holmesburg. Partly to blame is the city's aging pipes — hundreds of miles of which are at least a century old. The city is falling short of its own goal to replace them.
Water mains can break for a number of reasons, like construction, drought, or cold temperatures. Older pipes are more vulnerable to breaking, so the Philadelphia Water Department has a target of replacing 40 miles worth of old water mains per year.
But so far, the department is nowhere near the goal. It replaced on average just over 17 miles of mains per year between 2000 and 2019, according to Water Department spokesperson Brian Rademaekers. That's less than 1% of the 3,100 miles of water mains citywide.
"[40 miles a year] is sort of us swinging for the fences," Rademaekers said. "That's a big number, and it's more of a long-term goal — something we'd like to get to in terms of our budgeting and our ability to do that many miles."
That figure came into public circulation back in 2018 when then-Water Commissioner Debra McCarty defended a requested rate increase by saying the department was upping its five-year main replacement goal to 40 miles annually. PWD officials cited the same goal in a 2017 Infrastructure Week blog post, vowing to ramp up investments in order to meet it within six years, "putting Philadelphia on track to have a water main replacement rate that's nearly 30 percent higher than the national average."
But that hasn't happened yet — a fact that likely wouldn't surprise many in Philadelphia. In just the three cold days between Jan. 16 and Jan. 19, a total of 111 leaks were reported to PWD Rademaekers said, a mix of city-owned water mains and private service lines.
The city's system includes larger transmission mains, at least 16 inches in diameter, that carry water between pumping stations and reservoirs, as well as smaller distribution mains that flow under residential streets and connect to pipes, owned by property owners, that carry water into homes.
Water main breaks can be anywhere from inconvenient to disastrous, causing customers to lose water service and flooding streets. Last year, 11 people in Nicetown were rescued from roofs of cars and buildings after a 48-inch main broke. Main breaks can also lead to contamination of drinking water supplies when water pressure drops and dirty water leaks in, and have been associated with an increased risk of hospital visits for gastrointestinal illnesses. (It's a good idea to run your bathtub or hose for 30 minutes if there's been a water main break on your street.)
Winter is PWD's busiest season for emergency main repairs, as freezing soil puts pressure on pipes and cold water makes them more brittle.
An aging system doesn't help. The average age of the city's water distribution system is just over 73 years. Water Department officials expect to get about 100 to 120 years out of a water main, Rademaekers said, and 821 miles of the city's mains are older than 100 years.
Many of the pipes installed before the 1960s are also made of cast iron, which is more likely to break than the mix of steel and iron used now, Rademaekers said. Each year the city focuses on replacing the mains most at risk of breaking, using a rating system that considers factors including the age and material of mains.
Rademaekers said there is no single reason the city is failing to meet its annual main replacement goal, but constraints include the availability of materials, the time it takes to physically replace mains, and financing for projects. Emergency maintenance — like repairs to busted mains — can also get in the way.
"Every year is different," he said. "There's different challenges that come up."
Beyond Philly, billions of gallons of treated water lost
Philadelphia water officials know that meeting the city's goal of replacing 40 miles of water mains per year requires them to ramp up their work. That means changing how the department prepares engineering drawings, puts projects out to bid, and chooses contractors.
"The department is in the process of increasing its capacity to achieve this increase in main replacement," Rademaekers said in an email.
But in addition to increasing the pace of repair, PWD wants to make the system less prone to disruption. One way to reduce the service outages when breaks happen is to have redundancy in the system, especially for larger mains. PWD tries to maintain water pressure in other parts of the system even when a pipe is hemorrhaging water, by turning a valve and cutting off flow to the broken pipe.
Water main breaks and aging water infrastructure are not just a Philly problem. The American Society of Civil Engineers estimates that nationwide, there is an average of one water main break every two minutes, with an estimated 6 billion gallons of treated water lost each day.
Philadelphia's water department repaired 677 main breaks in 2020, an average breaks-per-mile below the national average, Rademaekers said. He attributed this to the city's water main replacement program that started three decades ago.
How Biden's infrastructure law could help
The bipartisan infrastructure law President Joe Biden signed late last year devotes more than $50 billion to the EPA's water infrastructure programs, including money for replacing lead pipes, upgrading stormwater and wastewater management systems, addressing emerging contaminants like PFAS, and bolstering Drinking Water State Revolving Funds that provide grants and low-interest loans to communities.
Right now, PWD is not sure whether this money could help it replace aging mains faster. Rademaekers said the department is working with other parts of city government as well as the state to determine how infrastructure law money can be spent, and what "strings are attached."
PWD's master plan, released in 2019, identified around 400 projects to rehabilitate some existing facilities and build several new ones over the next 25 years, with a combined price tag of $2.5 billion. The bigger projects include water treatment plant upgrades, a new pumping station, and new transmission piping. When the report came out, around half of the money needed was already budgeted. PWD recently applied for a $246 million Water Infrastructure Finance and Innovation Act (WIFIA) loan from the EPA to help plug budget gaps.
For now, the department's multi-year capital planning budget, which stretches through the fiscal year 2027, outlines $4 billion in investments, with $681 million for upgrades to conveyance systems, including replacement of water mains throughout the city. This will be funded through revenue from water bills or loans to be paid back with revenue from water bills.
"But certainly, we're always looking for extra infusion of money to invest in infrastructure," Rademaekers said.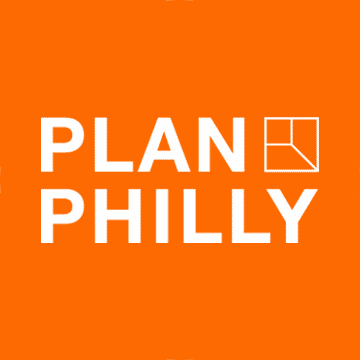 WHYY is your source for fact-based, in-depth journalism and information. As a nonprofit organization, we rely on financial support from readers like you. Please give today.