Climate change could threaten Philly's drinking water
A chemical spill endangered Philly's biggest drinking water plant. Sea level rise combined with a drought could push salt toward that same facility.
This story is part of the WHYY News Climate Desk, bringing you news and solutions for our changing region.

From the Poconos to the Jersey Shore to the mouth of the Delaware Bay, what do you want to know about climate change? What would you like us to cover? Get in touch.
---
A chemical spill along the Delaware River late last month came close to infiltrating Philadelphia's main drinking water intake. But industrial contamination is not the only threat to the city's drinking water. Another risk increasingly looms: climate change.
In the decades to come, rising seas combined with a record drought in the Delaware River watershed could make the part of the river where Philly draws more than half of its water too salty to drink.
"It's a huge threat," said Allison Lassiter, a professor of city and regional planning at the University of Pennsylvania who studies urban water management. "It's absolutely a problem."
The incident in Philly was the latest to highlight the vulnerability of drinking water infrastructure in the U.S. Recent crises in other cities — like Jackson, Mississippi — have shown how climate change-driven threats, like floods, can also imperil drinking water supplies.  
Agencies including the Philadelphia Water Department and the Delaware River Basin Commission are rushing to model the impacts of climate change on the Delaware River so interventions can be put in place before they're needed.
A potential problem as early as 2050
Philly's Baxter treatment plant draws water from a tidal part of the Delaware River known as the estuary, where freshwater flowing down the river mixes with salty water from the sea. The estuary is a salinity gradient, with water becoming saltier as you move further south.
At a certain point in this gradient, the concentration of chloride in the water crosses over a guideline set by the EPA for how salty drinking water should be. This area of the river is known as the salt line, and it can move based on factors such as how much rain falls upstream.
"You have this constant flux of salt," said Amy Shallcross, manager of water resource operations at the Delaware River Basin Commission.
Right now, the salt line "hangs out" around the Delaware Memorial Bridge, Shallcross said. That's roughly 40 miles downstream of Philly's Baxter intake.
But the salt line is expected to travel upstream as sea levels rise due to human-caused climate change.
In fact, the Delaware River Basin Commission's models indicate that at roughly 1.6 feet of sea level rise above 2000 levels, the salt line could threaten Philadelphia's Baxter intake and New Jersey American's intake at Delran during a historic drought, Shallcross said.
"That's when it starts to indicate that there might be problems," Shallcross said. "It might be an issue that needs to be dealt with."
The region is expected to reach 1.6 feet of sea level rise by 2060 based on the current rate of rise, according to NOAA. But the river could exceed that level by 2050 under "continued high rates of emissions and warming," said NOAA oceanographer William Sweet in an emailed statement.
Models showing how the Delaware River salt line is responding to climate change are still evolving, Shallcross said. Complicating factors include how warming impacts the flow of water downstream.
"Things are changing now," said Carol Collier, former director of the Delaware River Basin Commission and advisor to the Delaware River Watershed Initiative at Drexel University's Academy of Natural Sciences. "We not only have potential for sea level rise that will push the salt further up the river, but we also have potential for both more intense storms … and also droughts."
It's these extreme climate-driven events — piled on top of sea level rise — that are concerning, said Holly Michael, a professor at the University of Delaware who studies groundwater dynamics and water supply sustainability.
"It's not just the average state of things that's important," she said. "When you add extremes to it — like extreme droughts, large storms for example — you can push the system into a state that it hasn't ever been in before. That's what we worry about."
Flushing your toilet with salty water?
The Delaware River Basin Commission, a regional body composed of the four states in the basin and a federal representative, is modeling how the salt line will move.
"We're trying to buy some time," Shallcross said.
One tool to keep the salt line from encroaching on Philadelphia's intake is to add more freshwater to the mix, by releasing water from upstream reservoirs.
The Delaware River Basin Commission already manages the salinity in the river by coordinating reservoir releases during times of drought.
"As the sea level rises, it will be harder and harder with reservoir releases to keep [the salt line] at a specific location," Shallcross said.
The Commission is looking for places to store more water upstream to release in an emergency, Shallcross said. The Commission is also considering updating its drought management plan, which she said features reservoir release amounts established in the 1980s.
"They will probably work for a little while longer," she said. "We have some time. But ultimately, at some point, we're going to have to add more water into the mix."
There are several steps a drinking water utility, like the Philadelphia Water Department, could take to protect itself. These include moving an intake upstream or investing in desalination treatment.
Desalination is expensive — likely meaning higher water bills for residents — and takes up a lot of physical space, Allison Lassiter said. Relying on desalination to treat the majority of Philly's drinking water, which the Baxter plant provides now, does not seem realistic to her.
"That's going to be really a last resort," Lassiter said.
Other options include building more storage for drinking water and instituting temporary conservation orders, allowing a utility to ride out a temporary spike in salinity, Lassiter said. Saltier water can also be used for non-drinking purposes, like flushing toilets or washing cars.
"A hurricane like Sandy [could] temporarily drive salt up through the Delaware. That could happen tomorrow, and we should be ready for that," Lassiter said. "It could be that in 2050 there's also a big drought and that sends saltwater past the Baxter intakes for several months, and we should be ready for that too."
The Philadelphia Water Department is "investing significant resources to study salinity intrusion and the effects of sea level rise on drinking water supply quality and long-term infrastructure viability," according to the Department's website.
A presentation PWD officials gave to an advisory committee of the Delaware River Basin Commission in 2019 indicated that these studies will guide planning around the Baxter plant to explore plant modifications and technology decisions. A Department spokesperson did not respond by deadline to questions about when PWD expects the salt line to threaten the Baxter intake and which solutions PWD is considering.
Lessons learned from the 'drought of record'
Philadelphia confronted the issue of the salt line during what's known as the "drought of record" — a years-long drought ending in 1967. Reservoir levels dropped, and New York City stopped releasing water from its reservoirs downstream. 
"During that drought of the '60s, it was learned that that just wasn't going to work," Carol Collier said. "If New York City took all that they needed, there would not be enough fresh water to keep the salt out of the intakes in the tidal river."
The salt line moved roughly 30 miles up the river during the drought, stopping just eight miles short of Philadelphia's Baxter intake.
"Philadelphia was concerned," Shallcross said. "Eight miles downstream? … That would start to make me a little bit worried."
Now the Delaware River Basin Commission plans for another drought like the one in the 1960s.
"We're looking at sea level rise and climate change to figure out, do we need to change … the drought management plan to help everybody to get through a repeat of the drought of record — or worse," Shallcross said.
A nationwide issue
Across the country, drinking water utilities will need to reevaluate their operations in the face of climate change, said Greg Pierce, co-director of UCLA's Luskin Center for Innovation and adjunct professor of urban planning.
"I think every utility is going to have to make adaptations to climate impacts," Pierce said. "Precipitation patterns … are changing, and they're changing even faster than we expected."
An area may get more or less water than it used to, Pierce said. Salty sea water can get into groundwater. Flooding can cause contamination from wastewater or other sources, and wildfires and heat can also impact drinking water, Pierce said.
Some communities are already adapting, building desalination plants, moving water treatment plants out of floodplains, and implementing water conservation efforts.
"Every utility is having to deal with this, in one way or another," Pierce said.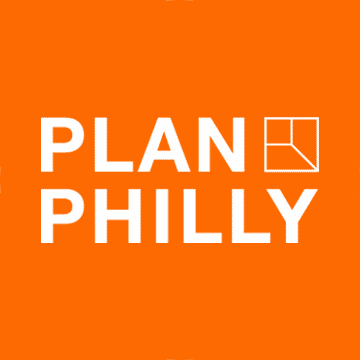 WHYY is your source for fact-based, in-depth journalism and information. As a nonprofit organization, we rely on financial support from readers like you. Please give today.