As Philly mayoral candidates debate public safety strategies, activists are raising the alarm on stop and frisk
The ACLU of Pennsylvania has a new policy paper about the history of the practice.
This story is a part of the Every Voice, Every Vote series.
---
Working on a solution to gun violence and want to share it? Get in touch with gun violence prevention reporters Sammy Caiola and Sam Searles.
Stop and frisk, a contentious policing practice that allows officers to stop and search civilians if certain legal criteria are met, has already surfaced in mayoral forums as candidates debate how to address the city's ongoing gun violence crisis.
This week, the ACLU of Pennsylvania published a policy paper explaining the racial disparities in the implementation of the practice in Philadelphia. Mary Catherine Roper, an attorney who worked with the ACLU in 2010 to file a class action lawsuit against the city over stop and frisk, said the goal was to lay out the history of the tactic for both voters and future policymakers.
"Clearly the mayor is key here — the mayor chooses the police commissioner," she said. "That's one of the reasons why we are once again talking about stop and frisk in the context of a mayoral campaign."
As a result of the Bailey v. City of Philadelphia lawsuit, police officers have had to document all pedestrian and vehicle stops and searches in an electronic database since 2014. The ACLU of Pennsylvania has been analyzing that data, and as of their most recent report in 2019 found that Black Philadelphians still make up 70% of stops, despite making up just 41% of the city population at the time.
The data also shows that officers are more likely to stop and search Black Philadelphians without justification than any other racial group. According to Roper, 39% of searches conducted on Black residents in 2019 were unfounded compared to 28% of searches of white residents.
Frederick Bates, who serves as a community ambassador for the ACLU of Pennsylvania in Philadelphia's 14th police district, said he and other Black Philadelphians do want police presence in their neighborhoods, but they don't want to be unfairly hassled.
"No one really wants to have a run-in with the police," he said. "When that happens, we immediately feel like 'what did we do wrong?'… If they used the foundations that's already set forth within the Fourth Amendment rights that we have, then the problem would be alleviated."
When Mayor Jim Kenney took office in 2016, he made a campaign promise to end stop and frisk.
By January 2020, officers were making less than half as many stops as they were at the start of his tenure. But still, activists called for a full halt to the practice that summer, following the police killing of George Floyd in Minneapolis. Police use of force is the sixth leading cause of death for young, Black men according to a study from the University of Michigan, Rutgers University and Washington University.
Kenney's approach marked a shift from 2009, when Philadelphia police officers made more stops per capita than any other major city, according to an ACLU report. That was when Michael Nutter was at the helm, and encouraged the practice as part of a wider crime prevention strategy, despite his own experiences being stopped as a Black man.
Homicide totals did trend downward during Nutter's tenure, but criminal justice experts say that could be due to any number of socioeconomic factors and can't be directly tied to the push for stop and frisk or more aggressive policing tactics in general.
A 2016 University of Pennsylvania study of the New York Police Department's increased use of stop and frisk found that the strategy had no significant impact on crime, while deployment of additional officers to high-crime areas led to a 12% to 15% reduction.
"There's no real correlation between those approaches and sustained reductions in crime and violence," said Lenore Anderson, a former policy chief in the San Francisco District Attorney's office who now serves as executive director of the Alliance for Justice and Safety, an organization that opposes mass incarceration. Anderson spoke with WHYY News for "Stop and Frisk: Revisit or Resist," a podcast produced in partnership with Temple University's Logan Center for Urban Investigative Reporting.
"What we know today is the logic of tough justice is wrong … it dramatically expanded criminal justice bureaucracies, but ended up not helping victims and failing to stop the cycle of crime."
The ACLU data has shown that searches of pedestrians rarely end with officers confiscating firearms, and during the second half of 2019 police seized weapons in only 1% of all stop and frisk encounters.
Roper said that number has increased slightly as officers have pulled back on stopping people for low-level offenses.
"When they're done right and you're doing fewer of them, they're more effective," she said.
At a January mayoral forum at St. Joseph's University, all mayoral candidates present said they opposed stop and frisk except for Cherelle Parker, according to the Philadelphia Inquirer. Parker also supported City Council President Darrell Clarke when he brought up the practice as a gun violence solution last July.
Judith Robins, 66, lives close to the 1800 block of Susquehanna Avenue in North Philadelphia, considered one of the most dangerous blocks in the city. She said she's been following the mayoral race, and she's interested in hearing which candidates would beef up stop and frisk and how they would do it.
"If they know who the people are that they're going to target, if they're going to really find who the people are who are criminals … then I'm all for it," she said.
She said she wishes police officers would stop more people in her neighborhood.
"In our community, we have folks who do crime sittin' on the corner all day long, and they're allowed to just do what they do," she said. "When people were there selling every day, nobody came to them and asked them any questions."
She said she opposes the city's one-year-old law called the Driving Equality Act, which reclassifies vehicle offenses such as a single broken tail light or a rear view mirror obstruction so they can no longer be the primary basis for a traffic stop.
There's also a new pilot program in the Philadelphia Police Department's 6th District that directs officers to make a verbal request instead of a formal stop for certain minor violations like public urination and marijuana consumption.
The PPD has said in comments for previous WHYY News stories that they are complying with both new policies.
This story is a part of Every Voice, Every Vote, a collaborative project managed by The Lenfest Institute for Journalism. Lead support is provided by the William Penn Foundation with additional funding from The Lenfest Institute, Peter and Judy Leone, the John S. and James L. Knight Foundation, Harriet and Larry Weiss, and the Wyncote Foundation, among others. Learn more about the project and view a full list of supporters here.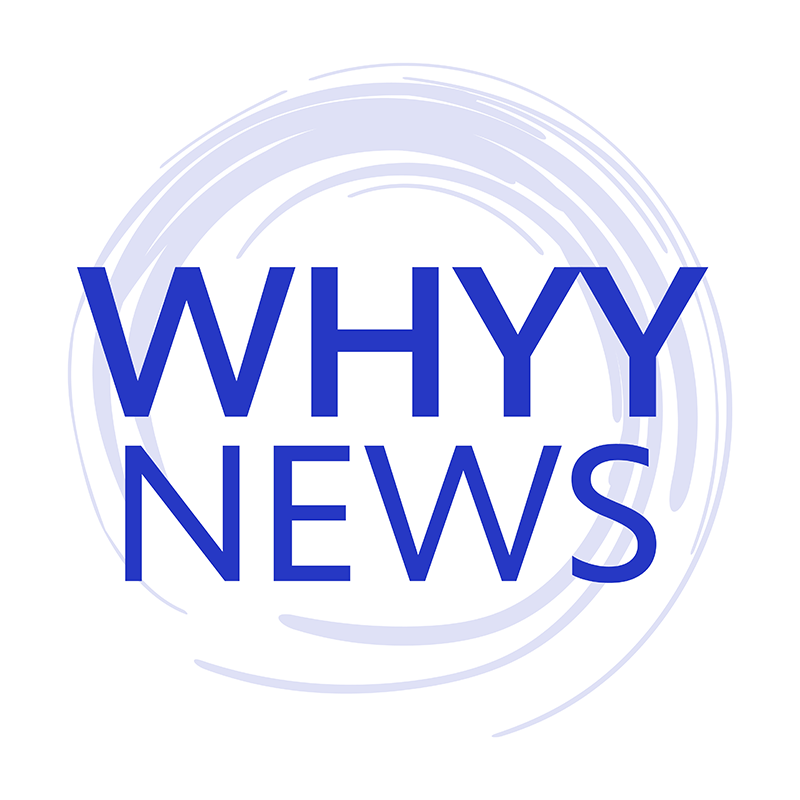 Get daily updates from WHYY News!
WHYY is your source for fact-based, in-depth journalism and information. As a nonprofit organization, we rely on financial support from readers like you. Please give today.