Data shows Philly traffic stops involving Black men are down 54%
A Philadelphia law intended to reduce the number of traffic stops for minor vehicle violations appears to be working, according to a new analysis of Philadelphia Police Dept.
Working on a solution to gun violence and want to share it? Get in touch with gun violence prevention reporters Sammy Caiola and Sam Searles.
Philadelphia police officers are pulling over Black men for minor vehicle violations 54% less than they used to following the rollout of a city law intended to reduce traffic stops, according to new data from the Defender Association of Philadelphia.
The Driving Equality Act, effective since March 2022, reclassifies eight vehicle violations as secondary violations, meaning they shouldn't be the primary reason that an officer pulls over a driver.
The eight violations are:
Late registration (if under 60 days late)
Relocation of temporary registration (must be visible)
Hanging license plate (must be fastened)
Missing a single headlight or taillight
Items hanging from a rearview mirror
Minor bumper damage
Driving with an expired or missing inspection sticker
Driving with an expired or missing registration sticker
Councilmember Isaiah Thomas said he authored the law to reduce negative interactions between police and community members, citing his own experiences being pulled over unjustly and the fear and stress he says Black men experience anytime they interact with an officer.
"I wonder how many people who don't look like me have to worry about that?" he asked at a Friday press conference. "Do you have to think about the car your child drives? Do you have to think about their commute back and forth to school?"
The Defender Association analyzed Philadelphia Police Department traffic stop data from the first eight months of the law taking effect, and compared it to the same period in 2021. The analysis showed that total stops for violations covered by the act are down 54%, with specific violations such as windshield obstructions, and inspections violations down 90% or more.
Meanwhile, there was an uptick in traffic stops for some offenses not covered by the act, such as illegal tint and running through stop signs and red lights.
The total number of traffic stops, for all races and for both covered and non-covered violations, dropped 11% during the studied period.
Thomas said that re-shifting traffic stop priorities is part of the goal of the law.
"If a tail light is missing and that's the only thing you see wrong with the car, we feel like you should focus on the car that ran the red light, focus on the car that ran the stop sign, focus on the car that turned left when they weren't supposed to turn left," he said.
Driving while Black
In Philadelphia, Black residents have made up a disproportionate number of police stops, according to data from the ACLU of Pennsylvania. The reduction in traffic stops following the Driving Equality Act was similar for Black drivers and white drivers — 54% versus 64% — signaling the law hasn't effectively reduced that disparity.
Black Americans are killed by police at more than twice the rate of white Americans, according to a Washington Post analysis of these deaths. About 11% of fatal police shootings in 2015 began with an officer pulling someone over.
"We can say the names of folks we know who have died at the hands of these traffic stops," said Nia Holston, an attorney with the Abolitionist Law Center. "This law stands as an example for the rest of the nation to follow to reconcile with the legacy of racism as it relates to policing."
Thomas said other municipalities — including Brooklyn Center, MN, Berkeley, CA and Evanston, IL — have consulted his team about creating a version of the Driving Equality Act.
Most recently, a Memphis city councilmember announced the introduction of a similar policy after officers there killed Tyre Nichols during a traffic stop.
Criminal justice experts nationally have proposed taking away police officers' ability to make traffic stops for violations that don't pose an imminent safety risk, and have pushed for the creation of designated traffic safety agencies that rely largely on speed and red-light cameras.
Thomas said he'd ultimately like to see the Philadelphia Police Department use cameras and other technology to enforce minor vehicle violations.
The Philadelphia Police Department said they're working to comply with the law and expect that "as officers adapt to these new policies, the number of traffic stops associated with these violations will reach zero," according to comments provided via email.
Perspectives on safety
Wynnetta Ward and her husband are concerned about vehicle safety in their East Mt. Airy neighborhood. So much so that they capture videos of people speeding, running red lights and making unsignaled turns.
She and a group of neighbors — all Black — said they feel they've seen an increase in reckless driving and a decrease in enforcement since the Driving Equality Act took effect.
She's worried that without enforcement, people will feel they can get away with breaking the rules. And she worries that will go beyond just minor vehicle violations.
"Most of the time people would hit and leave because they don't have proper paperwork — car's not registered, they don't have insurance," she said. "So all those things all add up and they don't make it safer for Black and Brown people. It just doesn't."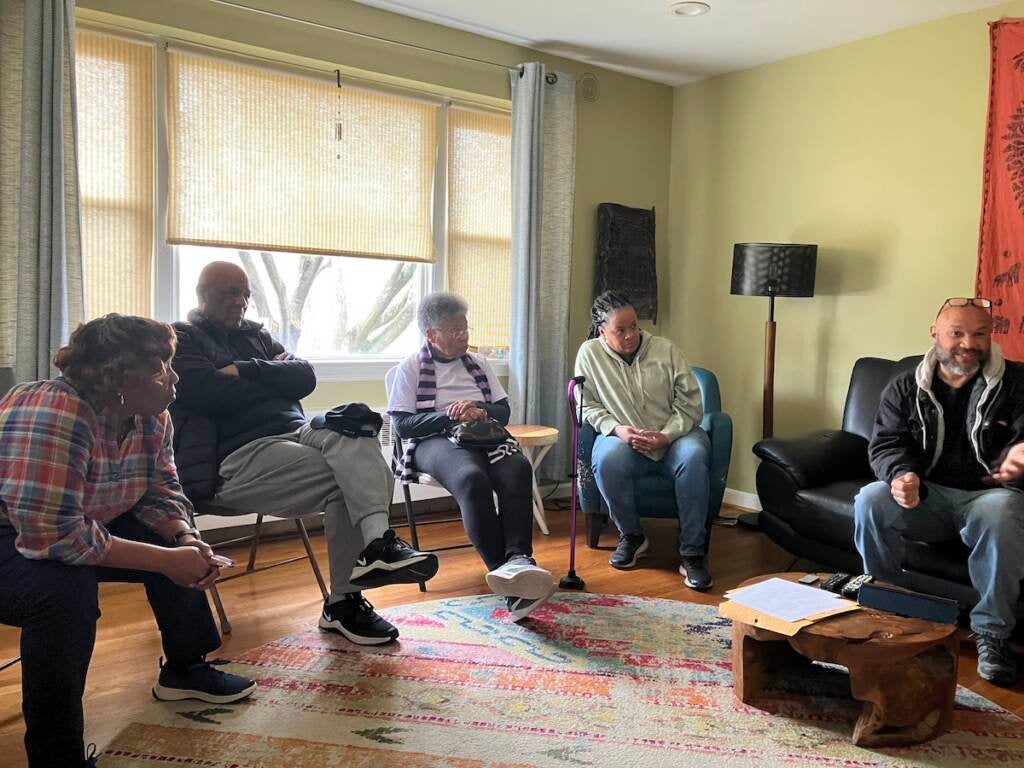 The Philadelphia Police Department said in an email that "attempting to tie these crimes specifically to those vehicles with missing/expired registrations or inspection stickers would take further research."
The group reached out to Councilmember Thomas with their complaints, and he visited Ward's home to speak to them, his staff confirmed.
Ward and her neighbors requested that Thomas change the law so that expired or missing registrations and inspection stickers go back to being primary violations.
Thomas said at the press conference that he's willing to listen to any resident who has an issue with the law. He pointed out that many of the violations residents worry about, such as speeding, illegal tint ,and careless driving, are not covered under the Driving Equality Act and so are still able to be used as a basis for traffic stops.
Ward and her neighbors complained about paper license plates, arguing that drivers using them are likely out committing other crimes.
Violations for fraudulent or forged license documents are not covered under the Driving Equality Act, but they are rarely enforced. The Defender Association data found that the Philadelphia Police Department made only nine stops for those offenses during the eight month period studied.
"The police almost never do it," said Michael Mellon with the association. "To say that driving equality can't do it, it has no effect on that."
The Fraternal Order of the Police, the union representing the police officers, has a pending lawsuit that alleges the Philadelphia law violates state code.
Thomas said the Driving Equality Act doesn't invalidate state law, but makes changes to the way it's enforced in Philadelphia.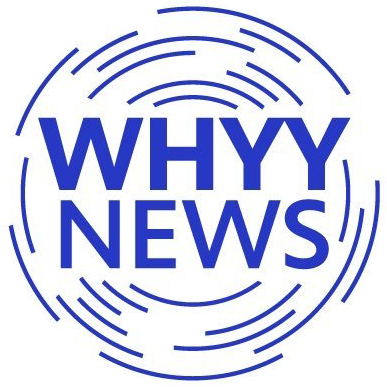 Get daily updates from WHYY News!
WHYY is your source for fact-based, in-depth journalism and information. As a nonprofit organization, we rely on financial support from readers like you. Please give today.