'This is absolute insanity': Philly police union sues to strike down 'Driving Equality' law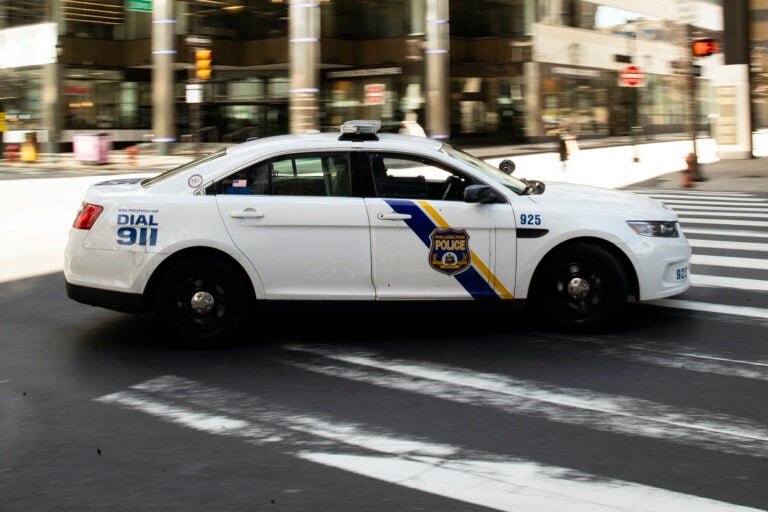 Philadelphia's police union is suing the city over a new law that bars officers from pulling over drivers solely for committing certain minor traffic offenses, a move backers hope will reduce incidents of racial profiling while maximizing police resources.
In a complaint filed Tuesday in the Court of Common Pleas, the Fraternal Order of Police Lodge 5 says a judge should invalidate the measure because it is "wholly preempted" by state law, which prohibits municipalities from amending the Pennsylvania Motor Vehicle Code. The union also argues the law "adversely affects" public safety, including the safety of its members.
"This is absolute insanity," said John McNesby, the union's longtime president, of the legislation.
The FOP's lawsuit comes just days before the "Achieving Driving Equality " law — the result of a months-long collaboration between Councilmember Isaiah Thomas, Mayor Jim Kenney's administration, and Police Commissioner Danielle Outlaw — is set to take effect. In addition to the city, the suit names Kenney and Outlaw as defendants.
Signed into law in October, the new ban is believed to be the first of its kind enacted at the municipal level. It's rooted in recent data that shows Philadelphia police pull over a disproportionate number of Black drivers for minor traffic violations compared to white and Latino drivers. According to the same data, only a small percentage of these stops result in an officer confiscating any kind of contraband, including illegal guns.
In a statement, mayoral spokesperson Kevin Lesserd said the suit "distorts the text and purpose" of the law. He said the Kenney administration does not expect the complaint to affect the police department's implementation of the new rules, which go live on March 3.
Thomas, who has personally experienced discrimination behind the wheel, said in a statement that the law has "firm legal standing" and that he expects the courts to affirm that, as well as the legislation's necessity.
"We need all skeptics to listen to people's lived experiences and understand that this is about the unequal treatment of Philadelphians when it comes to traffic stops," said Thomas.
He has always maintained that the measure does not change the state's motor vehicle code, only how it is implemented in Philadelphia, a distinction with which McNesby disagrees.
The union president also takes issue with the law's origins.
"Officers don't go out there to look to target Asians. They don't look to target Hispanic community members, African-American community members, white community members. We go out to enforce the law," said McNesby.
Under the law, which takes effect following months of police department training, officers can still pull over drivers for what the measure calls primary violations — traffic offenses that can compromise public safety. These are violations that deal with how a driver operates their car.
But police will not be able to stop drivers if their only offense was committing what the law categories as a secondary violation.
Those violations are:
Late registration (with a 60-day grace period)
Relocation of license plate (must be visible)
Missing a single brake light
Items hanging from a rear view window
Minor bumper issues
Driving with an expired inspection sticker
Driving with an expired emissions sticker
Separate, but related legislation requires the police department to track information related to car stops within city limits. The plan is to use that information to evaluate the "Driving Equality" law.
WHYY is your source for fact-based, in-depth journalism and information. As a nonprofit organization, we rely on financial support from readers like you. Please give today.