Philadelphia holding on to population through COVID, but worry remains that crime will take a future toll
A report from the Center City District says city living remained attractive during the pandemic with continued robust construction and rapid home sales.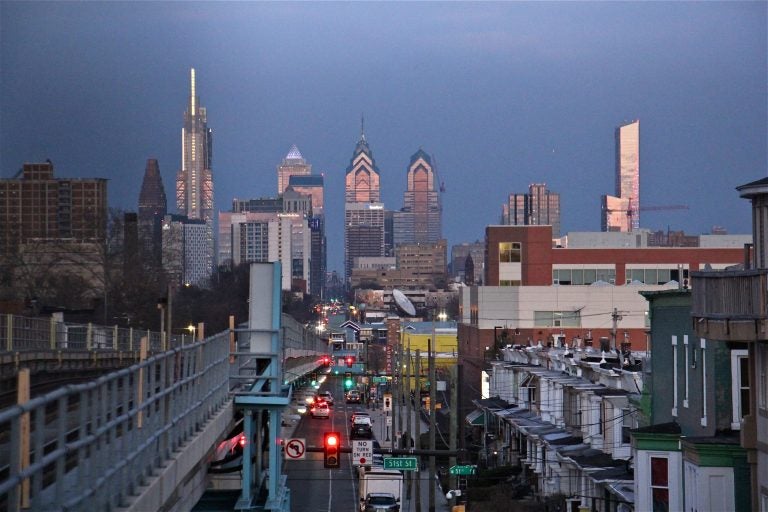 The COVID-19 pandemic has changed everything. We're all still trying to figure out how to live with it. What should we know about how you approach the world now? How has the pandemic changed your social life, your work life, your interactions with your neighbors?
Philadelphia held onto more of its residents during the pandemic than other big cities across the country, a data point bolstered by increases in the volume of home sales and decreases in the time it took for properties to sell after listing, according to the Center City District's latest housing report.
"We didn't lose all this interest in city living and we rebounded fairly quickly, whereas peer cities like Boston, Washington, Chicago, and New York … really saw a huge number of losses of people from the city," said CCD president Paul Levy.
Released this week, the report finds that a sizable chunk of that rebound was rooted in the fortunes of greater Center City — fortunes experts say could be compromised if the city fails to address systemic issues such as crime.
In 2021, more than 6,400 housing units were completed in Philadelphia. Nearly a third of them were in greater Center City, according to the report, which defines the area as river to river and from Girard Avenue to Tasker Street.
Residential sales in greater Center City, which includes neighborhoods like Fairmount, Fishtown and Passyunk Square, were also noteworthy. Between 2019 and 2021, transactions increased by 44% compared to 14% citywide. Properties also started selling faster. By the end of 2021, houses in greater Center City were selling in one-third of the time it took in 2011. This despite increases in velocity at other points during the pandemic.
At the same time, rents and home sale prices largely held steady as the area's population continued to grow, according to the report.
Levy said some of this can be explained by Philadelphia's sizable millennial population, but also by aging baby boomers who moved to the area post-retirement, and the fact that more families are choosing to stay in the city.
"That's not to say people aren't moving to the suburbs, but we're retaining a larger share. And then the mixture of amenities, I think, has really helped," said Levy.
Industry experts say these trends, which coincide with a rebound in foot traffic in Center City,  are encouraging, particularly as Philadelphia's daily case counts of COVID-19 are on the decline, a fact that figured into the city's decision this month to lift its vaccine mandate for restaurants and other eateries. Health officials are also eyeing the end of the city's mask mandate.
Zak Pyzik, a spokesperson for the Pennsylvania Restaurant & Lodging Association, said it will take time for the city's hard-hit, but rebounding restaurant scene to fully recover. But he thinks the report helps provide a sense that there is a light at the end of the tunnel, not just more darkness.
"The only thing that's been predictable for restaurants the last 20 months is unpredictability. And so to see a trend heading in this direction, I think will lead a lot of them feeling encouraged and a lot of restaurant owners and operators just feeling like there might be a path forward and a way to kind of navigate this new economy," said Pyzik.
He said the report is also welcome news for the city's permanent streetery program.
For Gary Jonas, president of the Building Industry Association of Philadelphia, the report confirms one of his mantras: that cities always rebound. It's part of why he wasn't surprised by the report's findings, which he said are largely positive for real estate developers, particularly for those interested in projects in neighborhoods outside the core of Center City, where hundreds of  housing units were completed in 2021.
But Jonas has a caveat.
"The city really needs to be focused on bringing in jobs and keeping people safe. And if they can do that, then, as a development community, we can help the city continue to grow," said Jonas.
The city has struggled to quiet an ongoing surge in gun violence that last year claimed the lives of 562 people, an all-time record. Police are also contending with an increase in carjackings, which have proven fatal in some instances. 
Levy said the volume of remote work will also impact the vitality of Greater Center City going forward. If employees continue to work more from home than office buildings, the city will continue to lose jobs — on SEPTA and PATCO, but also in restaurants and retail.
Additionally, the report highlights the ongoing need for Philadelphia, the poorest big city in the country, to create more affordable housing, said Levy. The overwhelming majority of the housing units that went up during the pandemic were market-rate apartments.
In its report, the Center City District said Philadelphia has to ensure that the development and construction industry and the beneficiaries of reinvestment reflect the city's demographics.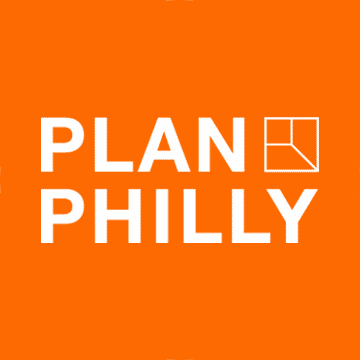 WHYY is your source for fact-based, in-depth journalism and information. As a nonprofit organization, we rely on financial support from readers like you. Please give today.