Philly drops COVID vaccine mandate for indoor dining
City officials unveiled a four-level tier system to help them determine when certain COVID-19 mitigation efforts may be lifted.
Ask us about COVID-19: What questions do you have about the coronavirus and vaccines?
Philadelphia businesses that serve food and drink no longer are required to ask customers for proof of COVID-19 vaccination, Health Commissioner Dr. Cheryl Bettigole and Mayor Jim Kenney announced Wednesday. The city's mask mandate is still in effect, however.
Bettigole said that the vaccine mandate helped decrease transmission and increase vaccination. The city's change in direction is based on case counts, hospitalizations, and the rate of change in cases, she said.
"All of this is a balance, and I've said from the beginning that we want to be the least restrictive necessary and that we would try to lift this as soon as possible," Bettigole said.
"It's gotten us a long way, but with cases dropping dramatically, positivity dropping dramatically, it doesn't feel like we have to have it in place right now, and it feels unfair to continue that longer than we have to have it," she said. "The intent was primarily to stop the transmission of the omicron variant, and we are there, and then as a nice side effect to increase vaccination rates, and it's done that … We need to continue to make progress and we will, but it felt like it was time."
As of Tuesday, Philadelphia is reporting an average of 189 new cases of COVID-19 per day. That's down nearly 95% from the peak one month ago. There were 300 hospitalized patients with COVID-19 on Tuesday, down almost 80% from last month's peak.
More than 95% of adults, 68% of 12- to 17-year-olds, and more than 53% of 5- to 11-year-olds residing in Philadelphia have had at least one dose of the COVID-19 vaccine.
"We are all committed to being as prepared as we can for changes in the pandemic. That includes being prepared for times when risks are lower and fewer restrictions are needed," Kenney said.
Any private business can continue to implement their own vaccine requirement. They may allow customers to enter mask-free if they impose a vaccine mandate — or they can require both.
The change also means sports fans and concertgoers at the Wells Fargo Center will no longer have to show their proof of vaccination to get in the doors. The stadium's vax mandate originally went into effect in January.
"We're ready to start getting back to normal, and so are our fans," said Valerie Camillo, president of business operations for Wells Fargo Center and the Philadelphia Flyers. "There's simply no better place to see a game, concert, or show than Wells Fargo Center, and the atmosphere that made Broad Street famous is finally coming back."
Philadelphia officials are now using a four-level tier system based on COVID-19 data to help them decide what restrictions are necessary. The city is moving into Level Two, which requires masks indoors but does not impose a vaccine mandate. The city can move up and down the tier based on pandemic trends.
"We're really making good progress on vaccination. It does depend on what other variants emerge, so I can't promise that we won't have to reinstitute these restrictions after we roll them back if we were to have a severe new variant — that could happen," Bettigole said. "Hopefully, we will get enough vaccine to other parts of the world that we can stop these new variants from emerging. But, it is very much an open question. We're really hoping not to have to go backwards and try to do this carefully so that we don't have to go backwards."
She said Philadelphia must report fewer than 100 cases per day in order to lift mask mandates. Bettigole said that may come in a few weeks, but can't make any promises.
Kenney said the future of pandemic mitigation efforts will depend on the public's commitment to safety recommendations.
"The key to all of this is being disciplined, following the rules, getting vaccinated, and wearing your damn mask," he said.
"It's science, but it's not rocket science. And for all the refusals to mask mandates, vaccine mandates, threatening school boards, all this is just total nonsense. We will get there, and we've gotten where we are now because we've done the things that were hard to do that everybody back two years ago told us not to do. If we listened to the restaurateurs two years ago, we'd have 2,000 more people dead in the city. They didn't want to close anything down," Kenney said. "So it's just being patient, and getting to where we got to be, to take everything away and get back to normal. But you can't get back to normal if you jump the gun and put the cart before the horse."
The city this week also is launching an incentive program to encourage people to get vaccinated. Thanks to a city grant, Philadelphians who get fully vaccinated at one of the city's health department community clinics over the next six weeks can receive $100 in the form of a gift card or via an app.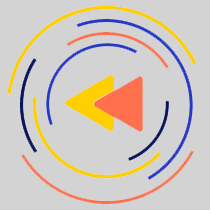 Saturdays just got more interesting.
WHYY is your source for fact-based, in-depth journalism and information. As a nonprofit organization, we rely on financial support from readers like you. Please give today.