Many Philly restaurants, hotels 'very happy' with relaxed vax mandate
Restaurant and venue owners largely praised Philadelphia's decision to immediately end the requirement to present proof-of-vaccination to dine indoors.
Ask us about COVID-19: What questions do you have about the coronavirus and vaccines?
Restaurant and venue owners largely praised Philadelphia's new coronavirus restriction plan, which resulted in immediately ending the requirement to present proof-of-vaccination to dine indoors.
The announcement comes after nearly two years of sparring, in the courts and on social media, between some local food businesses and the City of Philadelphia over local restrictions.
"The hotels are very happy with this decision," said Ed Grose, executive director of the Greater Philadelphia Hotel Association. He said the businesses he represents like the predictability of the rubric, even if they may question some of the details.
The city has followed other jurisdictions in throwing off COVID-19 restrictions as cases decline and the world approaches the second anniversary of a pandemic that has cost more than 900,000 lives in the United States. The introduction of a roadmap based on case levels provides a pathway for the city to continue easing restrictions if cases continue to drop, or to ramp them back up in the case of another surge.
The effect for some businesses will be immediate, said Grose, because "the vaccine mandate was a very big sticking point," particularly for big events such as conferences and weddings, which must be planned far in advance.
The new regulations were made in consultation with members of the business community, and Grose praised Philadelphia Health Commissioner Dr. Cheryl Bettigole for listening to their concerns.
Coronavirus infections in Philadelphia have dropped below 225 new cases per day, down 95% from the peak of the omicron-fueled wave a month ago, according to Bettigole. That, combined with other metrics, puts the city into the "mask-only" level of precaution under the new tiered system. If new cases drop to fewer than 100 per day, and hospitalizations dip below 50, along with at least one other positive measure, the mask mandate will also lift.
Making their own rules
Rob Pelszynski, owner of Mount Airy Taproom, said the announcement gave him "mixed emotions."
On the one hand, "It was kind of nice knowing that everybody in the restaurant was vaccinated," he said. But on the other, "It will be kind of nice to not have to be the vaccine police," he continued.
Under the new regulations, business owners can choose to still require proof-of-vaccination to dine. But Pelszynski said that may draw conflict and that it's much easier when the City is willing to be "the bad guy."
Some individual businesses will continue to make their own rules.
Olivia Caceres, general manager of Martha, a bar and restaurant in Kensington, said they are not planning any changes to how they enforce COVID-19 safety just yet.
"I really long for those days of it being 'back to normal' but it's not like it's just the flip of the switch and we're all comfortable again," she said. Martha has staff with immunocompromised family members and so is making its decisions based on the "comfort level" of workers, according to Caceres.
The restaurant was part of an early wave of businesses that required proof-of-vaccination well before local government did. Caceres acknowledged that, because the pandemic has become so politically polarized, not all businesses want the same things.
"It really is restaurant dependent, what's your neighborhood, what's your community, what's your clientele, as to whether you feel [the restrictions] are hurting or helping," she said.
City officials were hesitant to commit to a time period when the masking rule would lift altogether. We could be mask-free in a few weeks, [but] I don't think we can promise that because we can't predict the behavior of this virus," said Bettigole.
Some still point to the Philadelphia suburbs, which for the most part have operated with fewer restrictions throughout the pandemic, as both a model and as competition.
"The past 20 months have been extremely challenging for the entirety of Philadelphia's lodging & hospitality industries," said Ben Fileccia, senior director of operations for the Pennsylvania Restaurant and Lodging Association. "We have witnessed successful operations without restrictions in neighboring counties, and feel confident that we can follow this path safely."
During a press conference Wednesday, Mayor Jim Kenney shot back at a question about whether the new, lighter restrictions would still hurt business.
"If we had listened to the restaurateurs two years ago, we would have 2,000 more people dead in the city. They didn't want to close anything down," he said.
In November 2020, a group of restaurant owners sued the City over a decision to temporarily ban indoor dining. High profile restaurateur Marc Vetri was one of the most vocal critics, taking to social media and opinion pages to slam City guidance, and was also one of the first to call for proof-of-vaccination in his restaurants.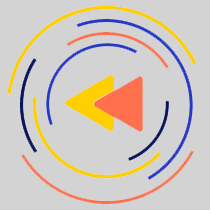 Saturdays just got more interesting.
WHYY is your source for fact-based, in-depth journalism and information. As a nonprofit organization, we rely on financial support from readers like you. Please give today.