'I can kind of relax now': West Philly housing activist fights off illegal eviction
Following a virtual hearing, Asantewaa Nkruma-Ture will have 30 days to move out of her West Philly apartment — without any hostility from the property owner.
Asantewaa Nkrumah-Ture is overjoyed.
The West Philly housing activist spent the past week and a half fighting off an illegal eviction marked by threats of violence, visits from police, and frayed nerves.
Now, thanks to a resounding victory in Common Pleas Court, Nkrumah-Ture, 64, can finally breathe easy. She'll have the next 30 days to move out — without any more hostility from the property owner, Alvan Morrison, or any members of his family.
Under the judge's order, all of them are barred from the two-story twin until sometime after Nkrumah-Ture leaves.
"I can kind of relax now and find another place to live. I'm grateful," said Nkrumah-Ture after a virtual hearing on Wednesday.
The decision followed more than two hours of testimony detailing a series of contentious interactions between Nkrumah-Ture and Morrison's family, many of whom unlawfully slept at the four-bedroom property on the 200 block of S. 55th Street. That includes Morrison's cousin and her three young children, who moved into the place last Tuesday after their previous living arrangement fell through.
Morrison, who purchased the property on Feb. 4, testified that the copy of Nkrumah-Ture's lease he got at settlement stated that Nkrumah-Ture was only renting one bedroom and not the entire house, a mistake. It's why the 30-day notice he stuck in the property's front door the next day informed Nkrumah-Ture that she would be "considered a housemate" until she moved out, said Morrison.
"We were not trying to illegally put her out of the house," said Morrison.
After listening to video-supported testimony from Nkrumah-Ture, it was clear Common Pleas Court Judge Anne Marie Coyle was not so convinced, calling Morrison and his family's behavior "despicable" and "deplorable."
"The law is what the law is. And given your actions, I'm gleaning that you knew full well what you were doing," Coyle told Morrison during a fiery one-sided exchange.
To Nkruma-Ture's surprise, Morrison began moving into the property on Feb. 6, the day after giving her the 30-day notice to leave the house she'd rented since August 2019.
Things escalated from there, causing Nkrumah-Ture to enlist her network of friends to take turns staying at the home — so she could feel safe. They've been there around the clock since the start of the dispute.
"It was very frightening," she told Coyle.
During a heated exchange captured on video, Morrison's brother can be heard telling Nkrumah-Ture that "we're licensed to carry" and that "we're just gonna start shooting people."
Two days later, members of Morrison's family locked Nkrumah-Ture in her bedroom with two friends. The lock wasn't removed until she called the police and officers ordered one of the associates to free the group, according to the complaint.
It wasn't the only time Nkrumah-Ture called the police to the house. City Councilmember Jaime Gauthier, who represents parts of West Philadelphia, also visited the home, trying in vain to mediate the ongoing dispute.
"Asantewaa is incredibly brave for standing her ground, and I admire her allies who have supported her during this time. That being said, I think it's worth noting that Asantewaa is a well-established housing organizer. The vast majority of Philadelphians who go through the experience of illegal eviction aren't networked like she is — and their stories go under the radar every day," said Gauthier in a statement.
When Nkrumah-Ture moves out, the administrative assistant may have enough money for an entire year's worth of rent thanks to a GoFundMe campaign launched to help her.
As of Tuesday morning, the campaign had raised more than $6,000, double the original goal.
"Tenants and people have to organize themselves," said Nkrumah-Ture. "They have to join an organization so that tenants can have the political power to resist and fight back."

WHYY is one of over 20 news organizations producing Broke in Philly, a collaborative reporting project on solutions to poverty and the city's push towards economic justice. Follow us at @BrokeInPhilly.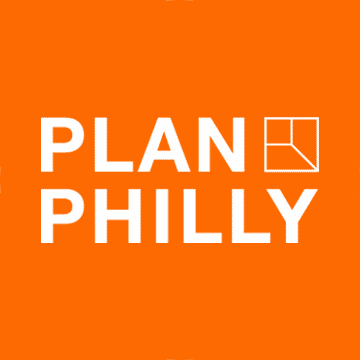 WHYY is your source for fact-based, in-depth journalism and information. As a nonprofit organization, we rely on financial support from readers like you. Please give today.