Philly Council passes bill to legalize 'streeteries' permanently in some areas
City Council approved a bill that makes streeteries permanently legal in certain areas, including Center City, University City, and East Passyunk.
Streeteries are here to stay.
Philadelphia City Council on Thursday unanimously approved a bill that makes the outdoor dining structures permanently legal in certain parts of the city, including Center City, University City, and East Passyunk.
Under the measure, introduced by Councilmember Allan Domb, eateries located outside of those boundaries would need a district Councilmember to introduce an ordinance and the full Council to approve the measure, keeping intact a longstanding practice known as councilmanic prerogative, which gives lawmakers considerable control over activity in their districts.
Structures must meet certain design and placement requirements for restaurants to receive a one-year operation license from the city's Department of Licenses and Inspections.
For example, they must include a "crash-proof" physical barrier to keep diners safe from traffic; be ramp accessible; and be located in a parking lane directly abutting the restaurant that applied for the operating license.
The bill also imposes time restrictions on streeteries. They can only be operated for business between 7 a.m. and 10 p.m. Sunday through Thursday and 7 a.m. to 11 p.m. on Friday and Saturday.
Job Itzkowitz, executive director of the Old City District, was among those who championed the legislation leading up Thursday's 17-0 vote.
"Council should not prescribe an end date for by-right outdoor dining, because that presumes we know when the recovery for those restaurants, jobs, and tax revenue will be complete. We don't," Itzkowitz told lawmakers during a marathon hearing on the bill held in early November.
Quamara Edwards, director of business and events for Sojourn Philly, praised Domb's bill for establishing a program with a streamlined process for approval and clear details around compliance.
"We need these bills in place so that we simplify the process to make sure that operators can be of good faith and do this correctly," said Edwards, whose group operates several restaurants in the city, including Jet Wine Bar and Rex at the Royal in Center City.
The final version of Domb's bill represents a political compromise — an earlier version would have expanded outdoor dining permanently across the city exclusively through a system of approvals run by the Kenney administration.
Council President Darrell Clarke, who introduced competing legislation, had argued the original bill didn't give communities, and the people who know them best, the opportunity to weigh in on the impacts of expanded dining in their neighborhoods.
Mayor Jim Kenney's administration has previously said it supports creating a permanent outdoor dining program — "with limitations regarding structures related to public safety and accessibility."
The city's pandemic-inspired experiment with expanded outdoor dining, which saw L&I approve hundreds of temporary licenses for streeteries, was scheduled to expire at the end of the year.
City Council on Thursday also unanimously approved a bill that enables restaurants with temporary sidewalk cafe licenses to continue operating them through the end of 2022.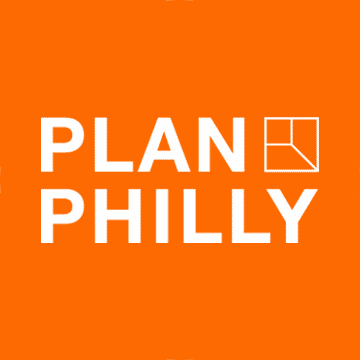 WHYY is your source for fact-based, in-depth journalism and information. As a nonprofit organization, we rely on financial support from readers like you. Please give today.