Philly Council bills offer competing visions for outdoor streeteries
Philadelphia's experiment with expanded outdoor dining, which has permitted hundreds of restaurants to build and operate structures known as streeteries since last spring, is set to expire at the end of the year unless City Council passes at least one of two competing bills.
One bill, introduced in late September by Councilmember Allan Domb, seeks to make certain streeteries permanent fixtures in the city.
The other measure, introduced by Council President Darrell Clarke in early October, would extend the city's emergency program for another six months.
Both bills, along with two related measures, will be considered by Council's Committee on Streets and Services during a hearing scheduled for Nov. 9.
In the meantime, here's a closer look at the legislation.
The bills
Councilmember Domb's bill, co-sponsored by six of his colleagues, would enable restaurants to apply for an annual streetery license from the Department of Licenses and Inspections, which would be responsible for enforcing the measure's regulations and have the authority to remove a particular structure if it's not up to code or not being used.
Under the measure, applications would cost $200. The money would go towards the first annual license fee, which would be based on the number of seats in the streetery. (The city did not charge restaurants to have a temporary streetery license).
To be approved, structures would need to meet certain design and placement requirements.
They would have to:
Leave six feet of space on the sidewalk for people to pass
Have a barrier to keep diners safe from traffic
Be located 10 feet or more from a crosswalk or pedestrian street-crossing curb cut
Be ramp-accessible
Not include mobile advertisements
Notably, streeteries would not be permitted in bike lanes or travel lanes they way they are now, potentially halving the current tally, including several in sections of Center City, said Domb.
If passed, streetery seating would be capped at the total number of indoor dining seats in a restaurant. And they would only be allowed to operate Sunday to Thursday between 7 a.m. and 10 a.m., and 7 a.m. to 11 p.m. on Fridays and Saturdays.
Domb said his bill largely boils down to three things: jobs, helping restaurants, and an "opportunity for Philadelphia to recreate ourselves."
"I think we have a choice. We can go back to what we were doing before, or we can try to recreate a city in a new and more exciting way. I'm in favor of the latter," said Domb.
Asked about Clarke's bill, which would enable streeteries to continue operating through at least June 30, Domb said he could envision a scenario where Council passes both measures. "If we can accomplish our bill in conjunction with some kind of temporary bill, I'm ok with that," he said.
"I am not wedded to anything," he added.
Clarke, who introduced his bill a week after Domb's, said he's not opposed to streeteries or making some of them permanent. But he wants to make sure the city has a public process to properly vet structures and locations before that happens. He also wants neighbors, who have complained to him about streeteries taking up valuable parking spaces, to have a chance to voice their concerns.
Clarke said extending the pilot for another six months achieves two goals. It supports the city's restaurant industry, while also giving the city time to develop guidelines and regulations for permanent streeteries, and decide how those regulations would be enforced.
"We support streeteries if done properly and appropriately and with the appropriate public involvement in a very transparent way. But what we don't support is essentially the extension of a process that had none of that and was done as a result of the COVID-19 emergency," said Clarke.
As expected, Domb's bill is backed by more than a couple restaurants.
Saba Tedla owns Booker's Restaurant and Bar, a West Philadelphia spot known for its modern take on traditional Southern food. She said her streetery, which occupies part of the sidewalk along Baltimore Avenue, saved her from closing during the height of the pandemic, when indoor dining was off-limits, then restricted by city regulations.
"It was a game-changer," Tedla said.
Going forward, she said the 50-seat structure (Bookers has about more 80 seats inside) has two upsides: It helps deter crime because it brings additional lighting and more eyes on the street and announces her restaurant to passersby.
"I'm dumbfounded by how this outdoor structure increased our visibility as a restaurant," said Tedla. She said that if the city stopped permitting streeteries she would have to lay off the handful of staffers she hired in response to increasing her restaurant's seating capacity by more than 50%.
The restaurant has 43 part-time and full-time employees.
In a statement, Kevin Lessard, a spokesperson for Mayor Jim Kenney, said the administration "strongly envisions streeteries and the expanded sidewalk dining program being incorporated into a permanent version of the outdoor dining initiative but with limitations regarding structures related to public safety and accessibility."
"The administration hopes to work with City Council, local business owners, and residents this fall to solidify the details regarding a program that can be implemented in a safe, responsible, and equitable way," said Lessard.
PlanPhilly is hosting a virtual panel discussion on the future of streeteries Thursday evening. Register online to join us.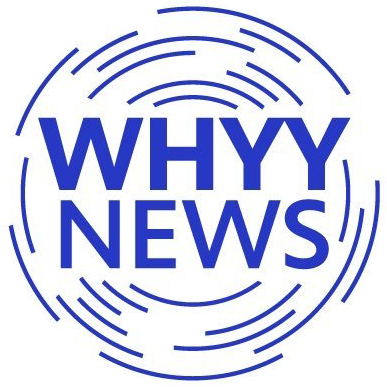 Get daily updates from WHYY News!