Philly, nonprofit groups will give Community Expansion Grant program a second go to combat gun violence
The city allocated $13.5 million to gun violence prevention nonprofits in 2022, and now they're evaluating its impact. The second round of the program is already underway.
Listen
4:51
Working on a solution to gun violence and want to share it? Get in touch with gun violence prevention reporters Sammy Caiola and Sam Searles.
At the corner of Germantown and Wister avenues, children and their parents lined up for pretzels and water ice as Motown tunes played into the warm May evening. Organizers from Men Who Care Germantown, a violence prevention group, served up barbecue and pointed people toward resource tables offering employment and legal assistance.
About an hour into the event, an altercation between several young men began to escalate and one of them pulled out a firearm. Attendees shrieked, grabbed their children, and fled into a nearby parking lot. The firearm fell to the ground with a clank, and the man picked it up and fled the scene.
The organizers, dismayed and disheartened, packed up their tables. They said incidents like this are clear examples of why young people need their help.
"We want to find out what we can do to support them, to stop them from picking up a gun and shooting somebody or being shot," Men Who Care Germantown director Joe Budd said.
The group also runs violence prevention talks and field trips for students at several area middle and high schools.
"Our main goal is to keep them from going to the grave and keep them from going to jail, and we need funding for that."
Men Who Care Germantown is part of the city of Philadelphia's Community Expansion Grant program — an anti-violence strategy designed to bolster grassroots groups attempting to reduce shootings. The city allotted $20 million from the fiscal year 2022 budget to this effort — $13.5 million to divide between 31 selected groups and the rest for administrative costs.
But organizations say the process of receiving that money and using it to roll out new programs has been confusing and tedious.
"This whole grant process is a Ringling Brothers Barnum and Bailey Circus," said Men Who Care Germantown's executive director Clayton Justice, citing payment delays and communication troubles with the city.
Investigations from The Philadelphia Inquirer this year found that one group misspent their funds and other groups struggled to manage the projects they proposed.
The Urban Affairs Coalition, the city's fiscal sponsor responsible for distributing the funds, said two groups were unable to complete their grant deliverables and 20 groups have requested extensions to complete their programs. With the grant cycle coming to an end in June, about $4.5 million of the program's $13.5 million dollar allotment is currently unspent.
Some groups are calling on city leaders, including the next mayor, to work with community groups – especially those with small staffs or limited financial experience – to revamp the program and make the process for receiving funds easier. Requested changes include providing groups with more dollars upfront instead of the current system, which involves giving groups 20% of the money and paying out the rest on a reimbursement basis. The city said it is exploring other repayment processes.
Groups also suggested creating a multi-year grant cycle, and having more conversations about what technical assistance should look like.
"The city in its own right tried to do a lot of things that they thought would combat gun violence," Justice said. "But you cannot resolve this issue without talking to the community."
'There was no blueprint'
In 2021, the city of Philadelphia announced that 31 violence prevention organizations would receive Community Expansion Grants – awards ranging between $100,000 and $1,000,000 according to the city's website. The grants, which run until the summer of 2023, are intended to support programs focused on trauma-informed healing, restorative practices, safe havens, and mentorship.
Before creating the CEG program, the city gave out smaller financial awards through the Targeted Community Investment Grant program. That program was also fraught with challenges, with multiple groups reporting they had to spend their own money after not being paid out on time or at all. The city later revamped the process so groups would be paid upfront. That program is now on its sixth cohort.
Mayor Jim Kenney's administration has touted both grant programs as a staple of its plan to address the city's ongoing gun violence crisis.
Joshu Harris, interim director of the city's Office of Policy and Strategic Initiatives for Criminal Justice and Public Safety, said he recognizes that the first round had hiccups, but feels it was a successful pilot overall.
"We knew this was going to be an ambitious, unique and risky undertaking," he said. "There was no blueprint we were following, we're trying to build something new and different."
A city-commissioned evaluation of the first round of grantees is expected to publish this June. Meanwhile, the city is already recruiting groups for a second cohort.
Harris said this time around, the city will invite young people to help select grantees, as Black and brown males aged 16 to 34 are a priority group for the grants. They're also looking for a new fiscal sponsor to take over the distribution of city funds to organizations.
"Our intention is to remove cash flow as a barrier to success," he said. "That was the intention the first time around. Understanding we didn't do that perfectly, the intention is to do that better."
Gun violence activist Jamal Johnson believes in the power of grassroots organizing. On most days of the week, he's either out demonstrating at the scene of a shooting, or attending a community gun violence prevention event.
But he doesn't think government leaders should continue to fund nonprofits without proof that they're doing the work they promised to do.
"I think it's ridiculous," he said of the city's decision to open a second round of applications for CEG. "We haven't corrected the problems that might exist. To me, it just seems like [Mayor Jim Kenney] is throwing water on top of somebody that's drowning."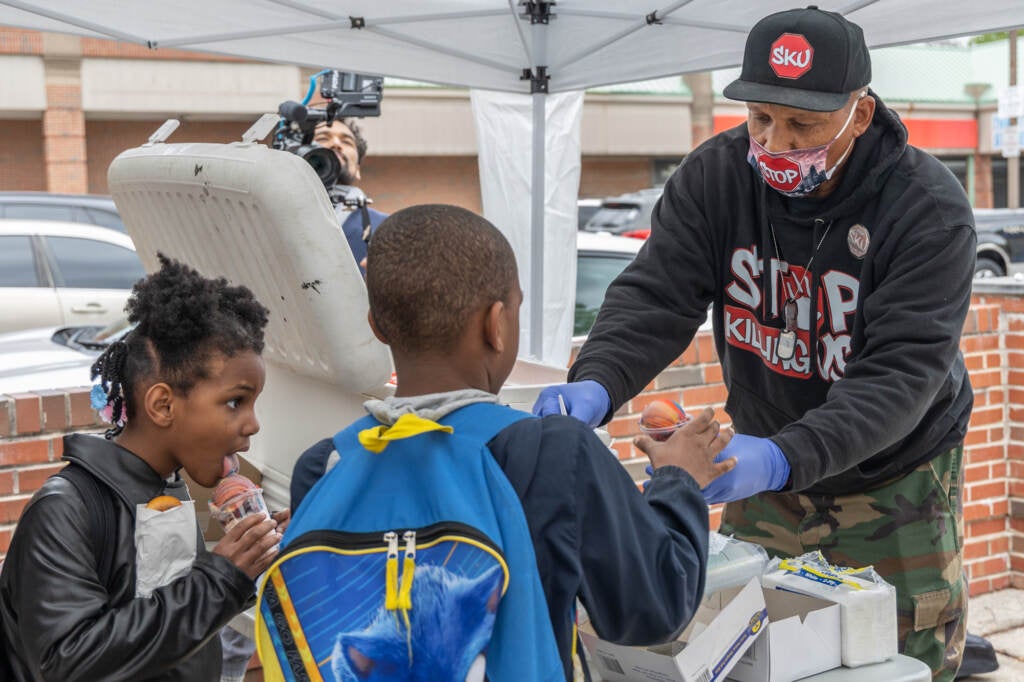 He said he hopes the city's next mayor will "overhaul the whole system."
During campaign debates, multiple candidates said they would take a closer look at the grant program. In April 2022, then-councilmember Allan Domb requested that the Office of the Controller conduct an independent audit of the spending. The Office confirmed that they are conducting a review but did not provide a timeline for publication.
Now a mayoral candidate, Domb said he plans to engage academic institutions to assess the Community Expansion Grant program, and other city initiatives on gun violence, if elected.
"How do you not check to see what's saving lives?" he said. "If we examine a program that wasn't saving lives, let's figure out how to fix it so it can be productive. We just don't manage money well or manage the projects we have in front of us."
Candidate Rebecca Rhynhart also said she supports closer investigation of these funds, and more support for nonprofits receiving the money.
Sustainable support
Before the city funding came through, members of Men Who Care Germantown said they were supporting their violence prevention work through community fundraisers, and membership dues.
"Fish fries, bowling parties, donations," said community services director Keith Pate. "That's how we were doing it. If we have to go back to it, we will."
Their group, like most of the first-round grantees, has already put in for a second round of funding, despite their frustrations, because they need the dollars to continue the work.
Chantay Love runs E.M.I.R. Healing Center, a Germantown-based nonprofit that provides counseling, recreational activities, grief groups, and relocation assistance for people who have lost a loved one to gun violence.
She said getting the CEG grant allowed her to expand those services when demand for help spiked due to the city's rising homicide numbers.
"We had a level of violence that was unspeakable," she said. "And so this pilot piece was something that was necessary, should have happened, needed to happen, because we needed to get funds."
She said she used the money to hire nine additional counselors, bringing her counseling staff from three to 12. But when the funding started to run out in December 2022, she had to request additional dollars so that she wouldn't have to abruptly end counseling for grieving family members.
"You just don't stop, you phase them off," she said. "They're in the middle of getting care."
She said if she isn't accepted into the second CEG cohort, she'll have to consider letting those counselors go.
Eve Weiss is the project lead with Equal Measure, one of four agencies hired by the city to evaluate the CEG program. She said in an ideal world, nonprofits could have at least three years of consistent funding.
"The kinds of challenges these underinvested communities are dealing with, they're systemic," she said. "Even three years is scratching the surface."
At a recent press conference, Love and other Black nonprofit leaders argued that city leadership should keep CEG running, even if the execution isn't perfect, as part of repairing decades of public disinvestment in Black communities.
"Those funds were taken from us and never replaced," said Rev. Gregory Holston of the 57 Blocks Coalition. "And now we have one program that comes forward to actually help these organizations be able to have the resources they need, and now that program is under attack as well."
Keir Bradford-Grey, an attorney and former head of the Defender Association of Philadelphia who stood with the grantees at the conference, said there is sometimes an unfair amount of scrutiny put on small, Black-led nonprofits.
"It has not been uncommon for me to ask for an extension or on deadlines several times during a cycle," she said. "And that's not uncommon for a lot of institutions who are never questioned."
Other philanthropy experts point out that grassroots groups from marginalized communities are not starting on an equal playing field.
"Because they're never provided with the opportunities to build quality backgrounds or institutions," said Trella Walker, founder of nonprofit consulting firm Path Forward. "They find ways to still build these quality products and services, and are never paid the same amount of dollars."
Walker advocates for "trust-based philanthropy," which can involve giving groups more money or distributing funds for years at a time.
Philadelphia's Black nonprofit leaders say the scrutiny of CEG recipients has been unfair, including the Inquirer investigation. At a recent press conference, nonprofit leaders said the article was harmful to groups that have struggled for decades to serve their communities on shoestring budgets. They're calling on the Inquirer to retract it and are considering a march on the newspaper.
"When you say they mishandled money, what you're saying is don't invest in poor Black and Brown communities. What you're saying is let them die," said Frontline Dads director Reuben Jones.
Many scholars argue that supporting on-the-ground organizations is the government's best chance at making an impact on neighborhood-level violence. A 20-year study of crime data from 264 cities found that for every 10 additional organizations focusing on crime and community life, there's a 9% reduction in the murder rate and a 6 %reduction in the violent crime rate.
"We have just never seen these groups as the central actors in the effort to build stronger neighborhoods," said Princeton University sociologist and lead author Patrick Sharkey. "So the programs are fighting for every dollar, trying to survive instead of being the dominant actors who are responsible for making sure everybody is safe."
Measuring success
The city hired four agencies — Equal Measure, Evident Change, Research for Action and Cities United — to complete an evaluation, which is expected  to come out this summer.
Weiss, the project lead for Equal Measure, said they asked grantees to keep track of metrics such as how many people participated in a program, the racial and age demographics of participants, and how long participants stayed involved.
She said the success of the data collection varied from group to group depending on their capacity to track this information.
"Some programs are really big and have a data specialist, but some are just one or two people," she said.
Researchers sent grantees a spreadsheet and a manual on how to fill it out, and met with each group to explain the steps.
"We were asking a lot of the programs, burdening them with this evaluation, these questions they were required to answer," she said. "There were a lot of touchpoints, I think it was hard for the grantees."
She said the hope is that this evaluation will ultimately be helpful to the grantees.
Joshu Harris, with the city, said they're juggling a lot of balls with CEG — trying to close out the first round of grantees in a way that doesn't cause major disruptions to their programming, ensuring that unspent dollars from round one go toward round two, and creating a more strategic application process for the next cohort.
He said they'll be paying close attention to the upcoming evaluation.
"It's going to be 'how do we translate this thing for action for the second cohort?'" he said.
Love, with E.M.I.R Healing Center, said she'd like to hold a meeting with the city and any involved partners to discuss how to smooth out the kinks in the CEG process before the next round, from the application process to funding distributions to evaluating impact.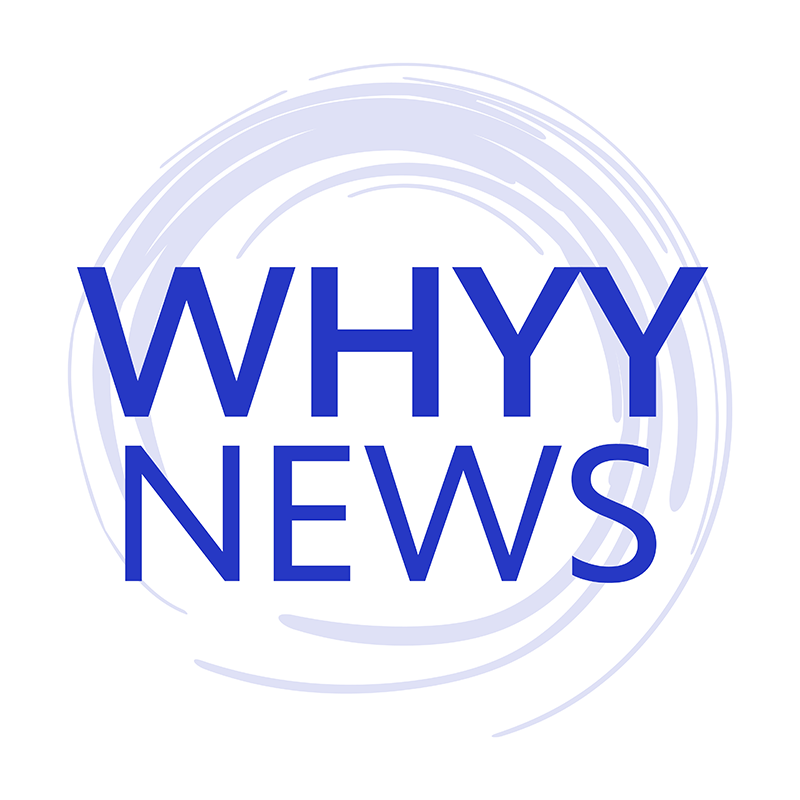 Get daily updates from WHYY News!
WHYY is your source for fact-based, in-depth journalism and information. As a nonprofit organization, we rely on financial support from readers like you. Please give today.