How to filter PFAS out of your tap water
A new report finds almost 50% of tap water contains PFAS. Here's what you can do to reduce it from your drinking supply.
Listen
5:23
Almost half of all tap water in the U.S. contains the toxic class of chemicals PFAS, with a significant concentration on the East Coast, according to a recent study from the U.S. Geological Survey.
The so-called "forever chemicals" are commonly found in household products from nonstick cookware to waterproof clothing, as well as in firefighting foam.
The consequences of PFAS contamination are long-lasting — the compounds can stay in the environment, and the human bloodstream, for years. The chemicals have been linked to some cancers, thyroid disease, ulcerative colitis, developmental delays in children, and other health conditions. That has led to numerous lawsuits against companies that make the products, such as DuPont and its successor companies, and 3M.
There currently are no federal restrictions on the amount of PFAS allowable in drinking water. However, the Environmental Protection Agency has put forth a proposal to implement regulations. Some states, including New Jersey and Pennsylvania, administer their own PFAS restrictions.
Private wells generally are not regulated by government agencies, meaning homeowners with wells must test and treat their water.
WHYY News asked experts Chuck Powley of the Center for PFAS Solutions in New Castle, Delaware, and Sydney Evans of the Environmental Working Group about PFAS filtration options.
"These home filters are good for people that are concerned about prices and want to do something now, instead of waiting for the city to put filters on their systems, or even worse, for some litigation to sort itself out, which takes a long time, if at all possible," Powley said.
Should I test my water for PFAS?
Residents who receive public water may be able to find information online. New Jersey, for instance, which has strict PFAS regulations, provides sampling results for public water.
Philadelphia is one of the municipalities that discloses PFAS levels online. Aqua America is an example of a private supplier that communicates with its customers about PFAS online.
States without PFAS regulations don't require water suppliers to provide PFAS results to the public, however. Residents can look for their water provider's most recent Consumer Confidence Report (CCR) to see if PFAS information is included.
Residents also can hire certified companies to test for PFAS. These tests can cost a couple hundred dollars, however. People on a tight budget may decide to invest in filtration without getting their water tested.
What technology do filtration systems use?
There are two mainstays for filtration: Granular Activated Carbon (GAC) and Reverse Osmosis (RO). In the simplest of terms, GAC uses a carbon material that absorbs PFAS, and RO uses a chemical membrane that accepts water while preventing contaminants from entering.
These filter systems were not designed to filter PFAS, Powley said.
GAC filters were originally designed to remove chlorine, and they can also remove small amounts of lead, as well as organic contaminants. These systems don't remove calcium, magnesium, or chloride. A high-quality RO system, on the other hand, should be able to remove all contaminants.
Scientists, including those at the Center for PFAS Solutions, are designing new technology that focus on forever chemicals, Powley said.
Which filter is best for me?
GAC pitcher filters
The Environmental Working Group recently published a study that evaluated the effectiveness of these filtered jugs. After examining 10 different countertop systems, the researchers identified three pitcher filters that remove certain PFAS as much as 98% to 100%.
"I was anticipating that a lot of them would perform kind of similarly, and would not be able to get PFAS down to non-detectable levels," said Evans of EWG. "But we saw a difference with a range of results between the different filters, and there were quite a number that were able to reduce the PFAS down to non-detecable levels."
The filters are affordable, costing about $20 up front.
However, pitcher filters have a small lifespan and must be changed every three or four weeks in order to be effective against PFAS. When the filters become weaker, PFAS are less likely to stick to the carbon material.
"It's extremely important to change them when their lifetime is up," Powley said. "For PFAS, which are not sticky, it's very unforgiving, and you really need to keep up with your maintenance and change up."
If you change these filters as required, it will cost about $300 to $600 a year, he said.
GAC Faucet mounted systems
These filters, which mount to your faucet, are comparable to pitcher filters. They're also affordable, at about $20. However, they too have a short lifespan, and can cost about $200 a year to maintain, Powley said.
GAC countertop filters
These filters cost about $150 up front. However, the filters last about three years, meaning consumers will save money over time. Powley said some customers find these systems unattractive, because they take up space on the countertop.
EWG also recommends a more expensive countertop filter called the Travel Berkey. This filter costs more than $300, but has a lifespan of eight years.
GAC under the sink filters
These filters cost about $200 initially, but only need to be changed every two years. These filters have a similar effectiveness as countertop filters, but are more popular because they can be hidden under the sink, Powley said.
Whole house filters
Whole house filters can cost $600 to $800 up front, and another $250 a year for maintenance. Unlike the aforementioned filters, whole house systems not only filter tap water, but also the water people bathe in. They also filter chlorine. If PFAS is a customer's only concern, filtering the whole house is not necessary because the chemicals are more dangerous when ingested, the experts said.
Reverse osmosis filters
An under-the-sink reverse osmosis system costs about $200 to $300 up front, plus another $200 to $300 a year to maintain. However, these systems are the most effective at eliminating PFAS, and also filter other contaminants of concern. Reverse osmosis systems are recommended for rural homes with private wells, because chemicals from farms and fertilizer might contaminate the water, Powley said.
There also are whole house versions, which can cost thousands of dollars, and require a plumber to install them.
Reverse osmosis systems are "overkill" for residents who use municipal water, Powley said.
"Reverse osmosis takes everything out, [including] calcium and magnesium. And of course, if your water is very hard then it is a good idea," he said. "But drinking water without those electrolytes in there can also make you sick. It also takes out fluoride, and that is considered to be a beneficial additive. So if you're drinking reverse osmosis water, you need to take all that into consideration, and supplement in your diet and dental care to compensate."
How effective are these systems overall at filtering PFAS?
There are thousands of types of PFAS. GAC filters can remove many types, including common ones such as PFOA and PFOS. Powley said the more expensive the filter, the more effective it is at eliminating forever chemicals.
Some types of PFAS, such as PFBA, are more difficult to remove from water. The tougher to filter types of PFAS chemicals require reverse osmosis, Powley said.
When browsing filtration systems, customers should look for brands that specify they can remove PFAS, he said.
Sydney Evans added that filtration systems are only a Band-Aid to a much larger issue — and that PFAS contamination must be eliminated.
"PFAS is a completely synthetic chemical that should not be in water. We know it's toxic at really low concentrations," she said. "So what we'd really like to see in the end is that people don't have to buy filters to filter out of their water because it shouldn't be there in the first place."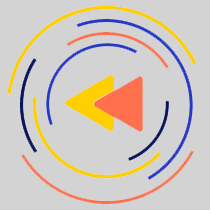 Saturdays just got more interesting.
WHYY is your source for fact-based, in-depth journalism and information. As a nonprofit organization, we rely on financial support from readers like you. Please give today.