Pediatricians offer advice on keeping kids healthy as COVID cases rise in Delaware
Physicians answered questions in an online forum for parents concerned about sending kids back to school as cases rise in younger age groups.
Ask us about COVID-19: What questions do you have about the coronavirus and vaccines?
The number of Delaware kids testing positive for COVID-19 is on the rise, and more young people are being hospitalized for the virus just as students start heading back to school for in-person learning.
A group of pediatricians recently tried to help parents better understand how to keep their kids healthy during an online forum sponsored by the state.
Since the start of the pandemic, more than 18,000 children under the age of 18 have tested positive for the coronavirus, said Dr. Karyl Rattay, who leads the state's Division of Public Health. She's also a pediatrician.
"While the severity of infection is typically less in children compared to adults, COVID-19 infection in children is not without consequences," she said. "It's important to remember that at least 430 children in the U.S., including two from Delaware, have died from COVID."
According to the Centers for Disease Control and Prevention, pediatric hospitalizations are at their highest point since the start of the pandemic. In Delaware, seven young people were hospitalized for the virus in July. That number jumped to 28 for the month of August. For kids ages 5 to 17, the number of cases jumped from 54 in July to 333 in August.
"Some of the Southern states, as we have seen, have been hit really, really hard with COVID. What we don't know is what the next month or two will look like for us," Rattay said.
Those numbers are concerning as most Delaware schools have reopened for the fall, even though Gov. John Carney has mandated that all students and teachers wear masks. He's stopped short of ordering school workers to be vaccinated. State employees are required to get the vaccine or submit to regular tests.
Dr. Priscilla Mpasi, pediatrician at Henrietta Johnson Medical Center in Wilmington, stressed the importance of making sure students are wearing their masks, in part because children under 12 are not yet eligible to get vaccinated.
"I think we have to remember that keeping our children [safe] is really a family approach," Mpasi said. "It actually really emphasizes the importance of all family members who are eligible to get the vaccine should get vaccinated, because that will actually further protect your child who's not able to get the vaccine from getting COVID-19."
One parent asked about when the vaccine might be approved for use in younger kids. Rattay said she expected the Food and Drug Administration to issue emergency use authorization for children ages 5 to 11 by the end of the school year.
"We're really eager to see that approval, but there are still studies underway, and so it's not quite ready to go yet," Rattay said. "We are ready as a state. We have a great network, including the pediatricians that you see in front of you, that will help get this vaccine to that population as soon as it is ready."
Some parents were concerned about side effects of the vaccine, including myocarditis or inflammation of the heart muscle. As of mid-August, the CDC had confirmed 778 reports of myocarditis or pericarditis among people ages 30 and under who received the vaccine.
Dr. Craig Shapiro is a pediatrician at Nemours Children's Hospital Delaware, where he's an attending physician in the Division of Pediatric Infectious Diseases. He said though there have been reports of those side effects, they pale in comparison to the damage COVID-19 can cause.
"We know that developing inflammation of the heart is much more common when you are infected with COVID than that it would be from receiving the vaccine," he said. "The inflammation caused by the virus itself is likely to have much more long-term implications other than what's being found in terms of these patients who develop the side effect from the vaccine."
With the delta variant spreading more widely, there is additional risk for children to both catch the virus and spread it to others who may be immunocompromised, Rattay said.
"The delta variant, it's a different variant. It is more contagious than what we had seen before," Rattay said. "But we're certainly hopeful that these layered mitigation strategies are going to keep schools open."
This summer, the state has seen multiple COVID clusters at day care centers and camps. Two day care centers had more than 20 cases each. There were 32 such clusters in August alone. The average number of people possibly exposed by each cluster is close to 40. That could be an indicator of what is seen at Delaware schools this year.
The pediatricians also tried to knock down some false information being spread on social media about the virus, the vaccine, and the mask mandate for students.
"One of the things that we have to be fighting against is social media. All the misinformation the parents are receiving, it's really hard, and it's every day they are bombarded with that," said Dr. Marisel Santiago, chief of pediatrics at La Red Health Center in Georgetown. "Sometimes, they believe more of that than the actual facts. So that's one of the things I've observed and confronted a lot, the social media misinformation."
As for masks, Rattay said there are lots of false rumors and myths being spread.
"What masks do not do, they do not impact lung development. In fact, they can help protect developing lungs from COVID-19," Rattay said. "They don't weaken the immune system, they don't make it harder for children to breathe. They don't trap the CO2 or force us to breathe air we exhale."
For children who are too young to be vaccinated, the state recommends testing every week.
"What we recommend for unvaccinated individuals, no matter what the age, is routine testing, weekly testing," Rattay said. "It is one of the best ways to screen and identify whether an individual has COVID, especially since at least 50% of cases are without symptoms, so weekly testing is what we recommend."
The Division of Public Health is partnering with a number of districts to provide testing at schools. Other testing locations can be found on the state's website, coronavirus.delaware.gov/testing.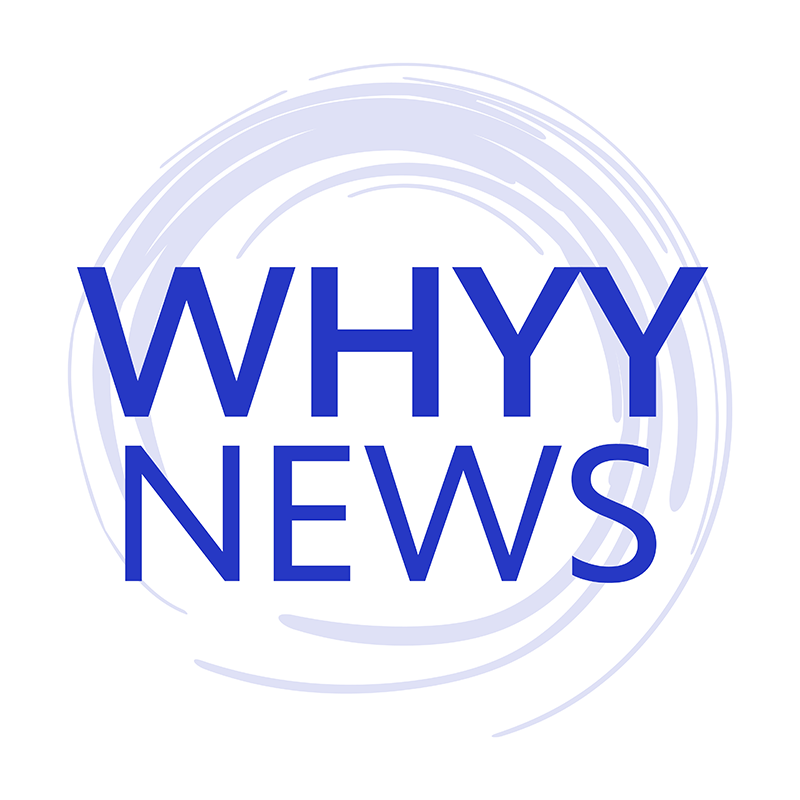 Get daily updates from WHYY News!
WHYY is your source for fact-based, in-depth journalism and information. As a nonprofit organization, we rely on financial support from readers like you. Please give today.