New Jersey has struggled for centuries to talk about reparations. Can that change in 2022?
For decades, Black state lawmakers have tried unsuccessfully to move legislation that would require New Jersey to talk about reparations.
When New Jersey Legislative Black Caucus members introduced a bill in 2019 that would create a task force to study the need for reparations for New Jersey descendants of enslaved people, few could have predicted the national outcry that would come next.
Six months later, a white Minnesota police officer named Derek Chauvin murdered George Floyd, a Minnesota Black man, during an attempted arrest. Cell phone footage of the incident went viral, igniting mainstream calls for U.S. institutions, like the police, to address systemic racism.
The media deemed it the "summer of protest," an inflection point that would usher in change for a nation also grappling with the coronavirus pandemic.
Government officials, corporations, and other powerful institutions promised to atone for the "sin" of American slavery, including here in New Jersey. And there was a hope amongst some, including members of the New Jersey Legislative Black Caucus, that they would follow through with policy reform and financial investment.
While the state has taken action on police reform primarily through executive power, legislation on the issue of police accountability and abuse of power has generally stalled.
And the same can be said of the reparations task force bill reintroduced this year by Assemblywoman Shavonda Sumter (D-35), which has never received a committee hearing in previous sessions.
"The importance of the reparations task force bill is to have one report from thought leaders across our state that details New Jersey's role in slavery and indentured servitude," said Sumter, who chairs the New Jersey Legislative Black Caucus.
It would also "urge New Jersey to take responsibility for its role in American slavery and its aftermath and to set forth comprehensive, and sweeping policy recommendations aimed to develop profound and reparative financial and other investments in Black communities impacted by New Jersey's history of systemic racial discrimination," according to the bill's language.
When recently asked about his support for reparations, Assembly Speaker Craig Coughlin declined to comment.
Recently, New Jersey Senate President Nick Scutari said he hadn't read the reparations task force bill yet.
When asked what New Jersey needs to do to make up for its history of systemic racism, Scutari responded: "That's a complicated question that I don't think I have enough time to answer."
However, he mentioned that he sponsored a recently signed law that will invest $2 million into the Casino Reinvestment Development Authority to support "costs associated with hosting the National Association for the Advancement of Colored People (NAACP) National Convention in Atlantic City" this summer.
Both Scutari and Coughlin are white men.
We've been here before
The struggle for reparations in New Jersey is centuries old. For decades, Black state lawmakers have tried unsuccessfully to move legislation that would require New Jersey to talk about reparations.
In the early 2000s, former Essex County Assemblyman Craig Stanley introduced a bill called the "Racial Reconciliation" act, which would have established a 29-person commission to study New Jersey's role in supporting slavery and discrimination against freed enslaved Africans and their descendants.
It was an early precursor to Sumter's legislation, and they are similar in many ways.
The legislation would have required the commission to "make recommendations for local, county, and statewide actions" to follow the commission's study, just like the Sumter's task force bill would.
After years of Stanley and supporters working on getting the bill heard, the Assembly State Government Committee approved it in 2005, but the measure never made it to the floor for a full vote in either house.
Sen. Gordon Johnson (D-37), a veteran Assemblyman who began serving in the Senate in January, said he's not entirely sure why lawmakers have struggled to act on the latest reparations task force bill.
"I would suspect that the votes are not there. I would guess that's a part of the problem," Johnson said.
Johnson is also a member of the New Jersey Legislative Black Caucus and has served in the state Legislature since 2002.
Racial disparities persist in New Jersey
Many reparations advocates in New Jersey point to a general reluctance by white Americans to have an open and honest conversation about the state's role in systemic racism, which advocates have claimed over the years has led to widespread socioeconomic and racial disparities.
According to a Sentencing Project Report, Black New Jerseyans are 12.5 times more likely to be incarcerated than white residents, more than double the national rate.
The New Jersey Institute For Social Justice reported that the median net worth for white families in New Jersey is $352,000, while the median net worth for Black families is $6,100.
Jean Pierre Brutus, senior counsel in the institute's economic program, said these issues can be traced back to slavery, centuries of racist policies, and discriminatory banking practices.
"Even after the ending of slavery in New Jersey … New Jersey was involved in a series of policies and practices that disempowered, disenfranchised Black populations, including sharecropping, racially restrictive covenants, redlining," Brutus said. "So [there was] massive amounts of underinvestment in Black and brown communities."
The institute has been a longtime supporter of Sumter's reparations task force bill and even started an initiative in 2021 called "Say the Word: Reparations," demanding lawmakers take action.
"These types of bills require intellectual courage to move past the emotion of what some may think is not important," Sumter said. "Courage from a Democratic legislature, who has received over 90% of support from Black voters to really stand with us, and unveil some of the dark history of New Jersey."
The 'slave state of the North'
Anastasia Mann, a historian and lecturer at Princeton University who teaches a course on reparations, said conversations about reparations in New Jersey had been around since before the end of the Civil War in 1865. And Black Americans, including formerly enslaved people, have always been at the forefront of the issue.
She said the state has the money to make reparations a reality in 2022, and she listed contemporary examples of similar initiatives implemented in states like California and Illinois.
Mann is also a member of the borough of Princeton's Civil Rights Commission which has recently held "community discussions and dialogues on the topic" of reparations with hopes of bringing solutions before the town council soon.
However, she said there has always been pushback to the movement for reparations in New Jersey.
"I think what's stopping us is what has always stopped us, which is that there is basically money and power invested in the status quo," Mann said. "There are people who make money off racial segregation."
Isabela Morales, Princeton and Slavery Project editor, said enslaved Africans made up between 6 to 8% of the state's population by 1790. Many white New Jerseyans opposed outright abolition in the years leading up to the Civil War.
New Jersey was the last northern state to abolish slavery, with some residents most likely employing racist tropes to justify their reluctance, she said. Nevertheless, by the time most Northern states had outlawed slavery in 1830, two-thirds of enslaved people in the region lived in New Jersey. New Jersey was the last state to ratify the 13th Amendment, which ended slavery (except as a punishment for crime).
It was also the only state in the North to support and enforce the Fugitive Slave Act of 1850, Brutus said.
"In New Jersey, there was maybe a conservative anti-slavery ideology, which meant that there were people who would probably say 'slavery is not great, it should end eventually. But we have to do it gradually,'" Morales said. "And there are a lot of racist ideas that underlay that ideology."
"The idea that enslaved people are uneducated, they're ignorant, they can't take care of themselves in freedom. So if we just suddenly freed them all at once, they would be a burden on their community. And there was also the idea that Black and white Americans could never coexist on the basis of equality in the same society," Morales added.
In the early 1800s, the colonization movement spread amongst moderate white Americans. It was an effort to move freed Black people out of the U.S. to settlements in other parts of the continent and to parts of Africa. According to Encyclopedia.com, it was "predicated on the notion that free Blacks and whites could not live together peaceably in the United States."
Morales said Princeton alumni founded the movement, inspired by the teachings of former Princeton president Samuel Stanhope Smith. She said most freed Black residents were against the idea at the time.
Montclair State University has published extensive research on the rise of slavery in New Jersey and subsequent discrimination after it was abolished.
What reparations can look like in 2022
A few New Jersey institutions have recently explored reparations and ways to support low-income communities of color.
For example, mayors from 8 major New Jersey cities, including Newark, Camden, and Atlantic City, recently expressed support for a $100 million philanthropic fund to help sustain business and real estate development in Black and Latinx communities. It's called the "Forty Acre And A Mule Fund," named after the Reconstruction era program and the first federal attempt at reparations which ultimately failed for political reasons.
After a 2019 audit revealed that Princeton Theological Seminary "benefited from the slave economy, the Seminary announced its pledge to use $27.6 million from its endowment for "repentance."
Since then, it said it has dedicated 35 full scholarships plus $15,000 to students descended from enslaved people and students from underrepresented groups.
The Seminary said it renamed some campus buildings after prominent Black figures and incorporated its history surrounding slavery into first-year curricula.
The New Jersey Institute For Social Justice called for "direct checks" to descendants of enslaved people.
"The task force's recommendations must also include significant and sustained longer-term investments in Black communities and other communities of color that can look like all kinds of reparative policies in the realm of economic justice and areas that relate to it," Brutus said.
Last September, Governor Murphy signed an executive order creating the Wealth Disparity Task Force to "examine the causes of and remedies for" systemic economic inequalities based on race and ethnicity.
"New Jersey's history is pretty awful. The last state to ratify the 13th Amendment, very significant slave trade. Among the weak players of the northern states," Murphy said during an appearance on "Ask Governor Murphy" on Wednesday.
The work of the Task Force is "ongoing and will continue through March 2023 with public input," according to Murphy's press secretary Alyana Alfaro Post.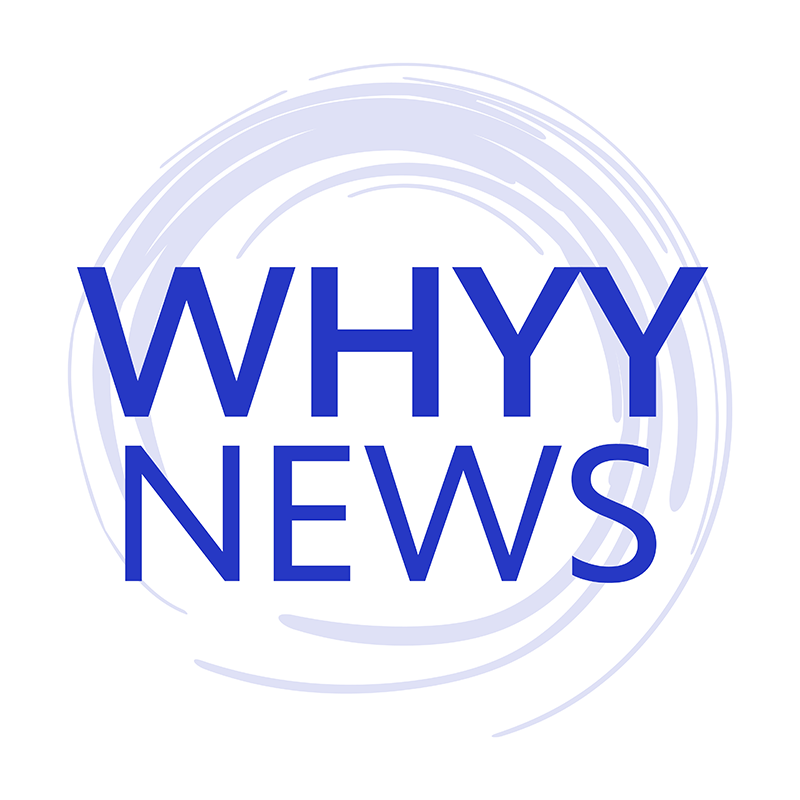 Get daily updates from WHYY News!
WHYY is your source for fact-based, in-depth journalism and information. As a nonprofit organization, we rely on financial support from readers like you. Please give today.