Joe Frazier becomes a beacon for a neighborhood
New mural dedicated to Smokin' Joe rises in Philadelphia Lower Tioga neighborhood.
Listen
1:31
In the time-honored tradition of talking smack against your opponent, City Council President Darrell Clark stood next to his champ and threw shade at another.
"I don't know about that guy up there next to the Art Museum steps." he said, referring to the statue of the fictional Rocky Balboa in front of the Philadelphia Museum of Art. "You go down there, take that picture … but after you leave, you come down here and take a picture. The real champ, OK, the real champ. Joe Frazier. Philadelphia's own."
A 30-foot mural of Smokin' Joe Frazier has been painted on the side of a building at 13th and Allegheny Avenue, a few blocks from where his gym used to be on North Broad Street. Though the mural was completed last October, Mural Arts Philadelphia waited to officially dedicate it until the 50th anniversary of the "Fight of the Century," a landmark bout between Frazier and Muhammad Ali at Madison Square Garden on March 8, 1971.
On the same day, another anniversary commemoration – a statue of both Frazier and Ali fighting one another – was unveiled in Feasterville, Bucks County.
The mural of Frazier features him as a young man, shirtless and gloved, crouching in a boxing stance, against a background of orange. His torso is illustrated with scenes from his life, recreated from family photographs. The whole image is encircled by a ring of international flags, a nod to the design of the World Heavyweights Championship belt that Frazier earned. Over the top are the words: "There's no right way to do wrong, no wrong way to do right."
Artist Ernel Martinez wanted the image to represent Frazier's life.
"To show how he conducted himself as a fighter, as a father, as a man, and as a symbol of hard work and tenacity that he brought with him when he migrated from South Carolina," he said. "Joe represents the entire city of Philadelphia, not one neighborhood in North Philly or West Philly, but the entire city."
The mural has been more than two years in the making, and was originally intended for a different location in the Strawberry Mansion neighborhood at 33rd and York Street, near a trail in Fairmount Park where Frazier used to train, now called "Boxer's Trail." The original artist working on the image at the time was Willis "Nomo" Humphrey.
But Humphrey died suddenly of a heart attack in December of 2018. Then the Strawberry Mansion mural location was swallowed by neighborhood development. Martinez took on the mural project when Mural Arts relocated it to the Lower Tioga neighborhood.
Although Humphrey does not appear in the mural, Martinez made stylistic references to his late friend.
"It's a tribute to him as well. Absolutely," said Martinez. "We've been friends for many, many years and he had a style that I was familiar with. So it wasn't very hard for me to have that show up in this mural."
Some of the residents of Lower Tioga are reading their own meaning into the Frazier mural: hope. Denise Bailey lives next to the mural and, in 1994, opened a youth community center out of her home, called Kids Corner Club. For years she organized after-school projects, summer lunch programs, and day trips for young people in the neighborhood.
Bailey had to shut Kids Corner Club down in 2000 for lack of funds. Twenty years later, she said many people in the neighborhood don't remember it anymore.
"But we're coming back as a [Community Development Corporation]," said Bailey. "We're not just going to do the community center. We're going to do the CDC as well because there's a lot of work to be done here in the community center."
Bailey points to the lack of neighborhood amenities in Lower Tioga, which has no open green space of its own and few recreation areas.
"Our closest playground is at 12th and Cambria, where the parents won't let their kids go down by themselves," she said, referring to the recreation center on the other side of the Amtrak railroad tracks. "Our closest library is at Broad and Erie. Parents won't let their children go up there by themselves. So I'm trying to encompass all the things we don't have right here at my local community center."
That's where the Joe Frazier mural comes in. The giant, heroic image can serve as an inspiration, and for young people to learn about Frazier and his connection to the neighborhood.
"We have so many children and young people, they don't even know who Joe Frazier is," said Bailey. "So having the mural on the wall, it helps us educate the community. It brightens the community. It gives us something to look forward to. So that's why I say this is a new beginning for our community."
The descendants of Joe Frazier see the mural with their own meaning. One of the daughters of the late champ, Weatta, started The Legacy Exists Scholarship Fund to give "at-risk youth" access to educational, recreational, and social programs, according to its website.
Right now The Legacy Exists is hosting an online auction to raise money for scholarships.
Joe Frazier Jr., of Langhorne, attended the mural dedication, and said he hopes the image of his father inspires people to consider the welfare of children.
"What I want people to see is what it says right up there: 'There's no right way to do wrong, no wrong way to do right.' That's what he stood for and that's what he's all about, said Frazier Jr. "He just wanted you to live with integrity. He was all about putting in the work, have the faith, put God first and he'll give you the victory."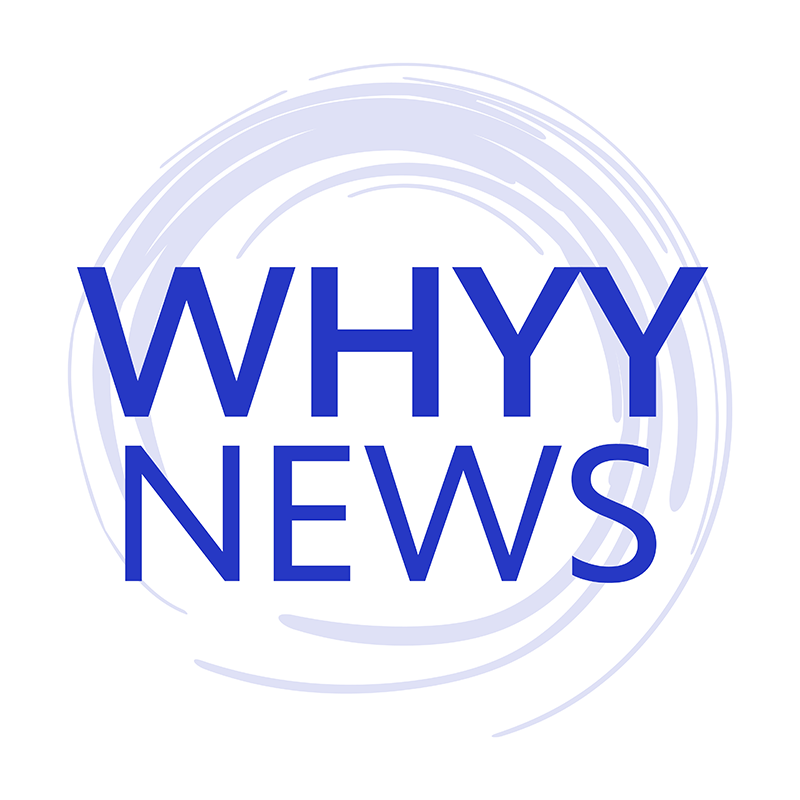 Get daily updates from WHYY News!
WHYY is your source for fact-based, in-depth journalism and information. As a nonprofit organization, we rely on financial support from readers like you. Please give today.