If SEPTA operators strike, I'll support them, even if it means walking to work
Philadelphia straphangers may soon see SEPTA operators strike. If that happens, my daily routine will be disrupted. But I'm not mad.
A video posted Tuesday by the union that represents most SEPTA transportation workers has made official what many in the region already suspected: There's a real chance Philadelphia straphangers will see a work stoppage this fall and winter.
For me and other public transit riders, that means making alternate plans for our commutes: carpooling, budgeting for rideshares, pulling bikes out of basements.
We're also getting ready to pivot to a different kind of complaining. We love to complain about how the buses and subways are unreliable until they're not running; then we complain that we can't take them.
I'll admit I've both done plenty of both in the years I've been riding SEPTA, but this year I'm determined not to lose sight of the reasons I'll be walking. I'll be reminding myself often of one bus ride in particular.
I used to catch the bus home from work a couple blocks east of the infamous Wawa at Broad and Walnut. I'd clock out at around midnight, bone-tired. My pockets would be stuffed with small bills, and I'd be in a deeply sour mood. The trip back to West Philly was usually pretty painless: There were two different bus lines I could take, depending on which pulled up first. On weeknights, there was always a seat available, but on Friday and Saturday nights the late night buses were less reliable and more crowded, and the wait could drag on.
Those nights, when you're waiting in the cold and bar patrons and clubgoers are having fun all around you, it's easy to feel sorry for yourself. I remember one night in particular, I was in a small crowd waiting about 15 feet ahead of the actual stop, because somebody had been sick all over the bus shelter. When the 21 bus finally showed, the driver pulled past us and stopped at the corner. As we were walking up to the door, I complained bitterly to another rider about the operator. It seemed to me that the least they could have done was stopped for us where we were waiting. Without looking over at me, the other rider told me that the operators get written up for things like that.
In retrospect, it's pretty clear that I was just one more annoyance to him. Who needs a whiner riding with you?  But I was grateful for the reminder, and a little ashamed that I had needed it. I had, in that moment of self-pity, forgotten about the person on the other side of that bus door. I'd forgotten that the bus operator had obligations and prerogatives of their own. In that embarrassing moment, I'd forgotten that operators are part of the community we all live in. The other rider, who spoke with familiarity, likely had a friend or family member working for SEPTA, and had simply taken a moment to stand up for them.
I've been riding SEPTA for a long time, so I know I'll have a chance to repay that favor if the Transit Workers Union does choose to strike.
When friends in the carpool complain about not being able to take the trolley, I'll remind them that operators have every right to expect better than to be assaulted by riders or have their jobs contracted out from under them. I'll remind them that SEPTA management, despite pleading poverty when it comes to paying employees, managed to find money to pay consultants to investigate their data breach. I'll remind them that SEPTA workers are essential workers who have been coming to work in a pandemic without hazard pay, that some of them have died, and that people who are risking their lives to take care of their families deserve respect. I'll remind myself that essential workers are essential.
The comforting thing about sulking, like I was on that Saturday night years ago, is the conviction that you're being treated unfairly. The people who hadn't tipped enough that day, the lightweight who puked in the bus shelter, the operator who hadn't considered my feelings before doing their job to their standards: I had somehow convinced myself that they were picking on me. I'm still grateful to have been reminded that I was wrong, because if this work stoppage happens, it's going to be a pain. I'm not going to like having to walk everywhere and I'm certainly not going to like having extra drivers on the road. I'm going to feel sorry for myself again. And then I'm going to snap out of it. In this pandemic, all working people are struggling, whether we're waiting for the bus or driving it. SEPTA employees deserve safety, hazard pay, and the right to fight for a good contract. This time I'll remember.
Matt Sullivan is a transit advocate in Philadelphia — whether the buses are running or not.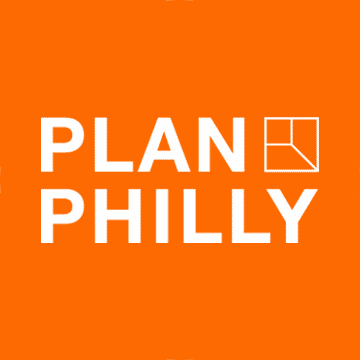 WHYY is your source for fact-based, in-depth journalism and information. As a nonprofit organization, we rely on financial support from readers like you. Please give today.