Philly's busted roads and flooded homes are reason enough to pass Biden's infrastructure bill
President Joe Biden's $1 trillion national infrastructure plan could help Philadelphia correct damage caused in part by environmental racism.
As a Philadelphia City Councilmember that represents 150,000 city residents and 15 different neighborhoods from Center City to Southwest Philadelphia, I see the need to fix the city's infrastructure daily.
Citizens contact my office daily to report potholes; water pipes bursting underground and causing damage to streets, homes, and businesses; and the crumbling CSX bridge along 25th Street in Grays Ferry, just to name a few things.
As Chairman of Philadelphia City Council's Transportation Committee, I often hear from officials at SEPTA and the Philadelphia International Airport about how they can use all the money they can get to fix up critical infrastructure needs.
Thank you for the U.S. Senate for approving President Joe Biden's $1 trillion national infrastructure plan and it is time for the U.S. House to do the same. Biden has said that his infrastructure plan is the most significant long-term investment in nearly a century and would rival the building of the transcontinental railroad or the Interstate Highway System.
According to a White House fact sheet, the package includes $110 billion for highways, $65 billion for broadband, $73 billion to modernize the nation's electric grid, $25 billion for airports, and $55 billion for waterworks. Philadelphia would benefit greatly in all of these categories.
Fixing our nation's crumbling and decaying infrastructure is good for everyone. It would be especially good for Philadelphia and the Greater Delaware Valley as a whole.
When most Americans think of infrastructure, they think of roads and bridges. Fixing roads, bridges, and improving mass transit are important things to do, but we can do more.
On August 4, I was joined by Eastwick residents and community leaders calling for $500 million of the $1 trillion federal Infrastructure Investment and Jobs Act to come to the Second Council District specifically to be used for future flood mitigation efforts in the Eastwick neighborhood of Southwest Philadelphia.
One year ago, Tropical Storm Isaias hit the Eastwick neighborhood hard and homes and businesses were suddenly filled with three feet of fast-flowing muddy water. The flooding caused millions of dollars in damage and destroyed many businesses and homes.
Eastwick residents are still rebuilding from the flooding one year later and continue to request assistance from the City of Philadelphia and Commonwealth of Pennsylvania.
I recognize that natural occurrences like floods happen from time to time in Philadelphia but they have a significant impact on the quality of life of the people who live inside Eastwick. Eastwick residents have been impacted by flooding for more than 30 years and it has been compounded by environmental racism.
I am committed to helping the Eastwick residents get as much help and assistance from the City, Commonwealth of Pennsylvania, and federal agencies as possible. They deserve to receive the type of support they need so when these floods happen their lives aren't turned upside down.
I sent letters to Pennsylvania U.S. Senator Bob Casey, Pennsylvania Congresswoman Mary Gay Scanlon, and U.S. Secretary of Transportation Pete Buttigieg asking them to support my call for $500 million into Philadelphia's flood mitigation and water infrastructure in Eastwick. The residents of Eastwick will continue to fight for this money throughout the legislative process.
President Biden's infrastructure bill gives the nation's cities the chance to do advance investment in projects like mitigating flooding in Eastwick that will yield benefits for years to come.
As we are slowly coming out of the COVID-19 pandemic, passage of the Biden infrastructure plan would mean jobs for tens of thousands of Americans. Philadelphia is the poorest big city in America, with nearly 30% of our residents living at or below the poverty line.
Philadelphians with good-paying jobs fixing our city's infrastructure — right in their own neighborhoods — would go a long way towards solving what ails Philadelphia and helping to reduce the murder rate in our city. A person with a 9-5 full-time job generally doesn't pick up a gun and kill their neighbor. A job with living wages and benefits transforms a family for the better. That worker is also paying City, Commonwealth of Pennsylvania, and federal taxes, and increased tax revenues are always good for the bottom line of the City's operating budget.
The American public supports passage of a bold infrastructure program. A recent poll from The Associated Press-NORC found 8 in 10 Americans favor some increased infrastructure spending.
I urge Democrats and Republicans in Congress to do the right thing and approve President Biden's infrastructure bill.
The late Georgia Congressman John Lewis once said "when you see something that is not right, not just, not fair, you have a moral obligation to say something… But we have a mission and a mandate to be on the right side of history."
The Congress needs to approve President Biden's infrastructure bill right now to improve the lives of all Americans in every state and every city. Be on the right side of history.
Councilman Kenyatta Johnson, a former Pennsylvania State Representative, represents the Second Council District, which includes parts of Center City, South Philadelphia, and Southwest Philadelphia. He is Chairman of City's Council's Special Committee on Gun Violence Prevention and Chairman of Council's Committee on Transportation and Public Utilities.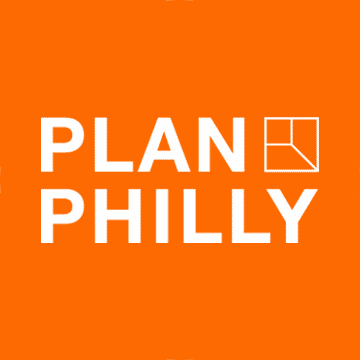 WHYY is your source for fact-based, in-depth journalism and information. As a nonprofit organization, we rely on financial support from readers like you. Please give today.