'How can I pay for this?' Eastwick residents struggle to fix Isaias damage without federal aid
The city is not eligible for federal aid until the state declares Eastwick a disaster area.
Reverend Denise Statham's basement flooded once again earlier this month during tropical storm Isaias. 
Like more than 125 Eastwick properties, her 1960-built three-bedroom home has flooded more than 10 times in the last 20 years. 
The city built her Southwest Philadelphia neighborhood as an urban renewal project surrounded by water. The marshy land is the lowest point of Philadelphia, a federally-designated floodplain and next to a toxic landfill. 
Statham, a chaplain at the Hospital of the University of Pennsylvania, said she's getting tired of it. She needs some help.
"Surge of electricity killed my refrigerator, so that's not something covered by insurance," Statham said. "We need some grants out here because people have other expenses. I had to go stay in a hotel because I have lung problems and couldn't be in there with no air conditioning. And now I got to take off work because people gotta cut walls, tear out floors that I just put down two years ago." 
This evening Statham will gather on Zoom with her neighbors at a virtual Town Hall meeting with city, state, and federal officials, including Mayor Jim Kenney. 
Join @CouncilmemberKJ and City, State and Federal officials for the Eastwick Disaster Relief Virtual Town Hall on Monday, August 17 starting at 6 p.m.
To participate in the virtual meeting, go directly to https://t.co/XncZdPfcjA on Monday, August 17. pic.twitter.com/ud6Mlp9DM0

— Kenyatta Johnson (@CouncilmemberKJ) August 14, 2020
"We need the local government, we need state, and we need federal, to be working at the table at the same time trying to deal with what's going on," Earl Wilson, a longtime resident and Eastwick activist said. 
In the weeks since the August 4 storm, multiple city agencies have provided information and relief resources to neighbors at a help center at Penrose Elementary while inspectors evaluate the property damage in coordination with the Office of Emergency Management. More than 500 residents have received information from the city's site while 496 cleanup kits and 302 Philabundance food boxes have been distributed, spokesperson Kelly Cofrancisco said. Roads in the area have been swept and trash has been collected by the city, she said. Kenny has visited the area as has Councilmember Kenyatta Johnson, who coordinated with food and cleaning supplies giveaways and trash collection. 
Yet residents continue to struggle with the expenses of cleaning up from a natural disaster worsened by city planning mistakes of the past.
"A lot of us don't have insurance because it was ridiculous [expensive]. So now we're in the process of 'OK, how can I pay for this?," said Anna, a resident from Venus Place who withheld her last name, told city and state representatives present at a meeting last Thursday. 
"We have no hot water, no gas," another lady shouted.
The city isn't eligible for federal aid until the state declares Eastwick a disaster area. According to Cofrancisco, the city submitted its initial damage assessment to the Pennsylvania Emergency Management Agency on August 13.
Steve Gallagher, Director of Emergency Services for the city's Office of License and Inspections, told residents each of their properties had been issued a major damage status based on the destruction caused to their basements and garages by water, and that his office is working to help them how they can. 
"Because there's such disparities in people that do not have insurance, we're not going to make anybody go and get a permit to fix their house, I'm waiving that requirement," Gallagher said, although he recommended those with insurance to get a permit so that L&I could do inspections. 
L&I inspectors determined there was no structural damage to any of the properties. 
The city also gave L&I an $80,000 grant to study flood map revisions and create guidance for property owners to reduce flood risks.
But Eastwick resident and environmental activist Earl Wilson said Isaias showed once again what Floyd, Irene and other storms had already made clear: It will take more than city efforts to fix the flooding problem in his neighborhood. 
"We need to begin to look at the entirety of the problem itself," Wilson said. "We can't afford to piecemeal this."
Under review: proposals for reuse of flood-vulnerable land
Residents at Monday's meeting will likely discuss the city's current plan to reduce Eastwick's vulnerability to flooding. Now in its early stages of implementation, the Lower Eastwick Public Land Strategy will reuse close to 200 acres of public land in Eastwick with the goal of preventing future disasters like Isaias. The Philadelphia Housing Development Corporation came out of a two-year community planning process that wanted to repair some of the damage caused by the city to the Eastwick community as a result of the urban renewal project. The vision includes dedicating 67% of the city land to green infrastructure, stormwater mitigation, and community open space. 
Jamila Davis, a spokesperson for PHDC, said the agency and residents are currently reviewing proposals for two of the sites included in the redevelopment — the former Communications Technology High School at 8110 Lyons Avenue, near former George Wharton Pepper Middle School, and a parcel of land at 84th Street and Lindbergh Boulevard. A groundwater level-monitoring study performed by Duffield Associates, a civil engineering company, is in its second phase. And the environmental firm AKRF is starting to work on an hydrologic and hydraulic study that will help make better decisions when it comes to flood mitigation. 
The U.S. Army Corps of Engineers have studied flood mitigation strategies in the neighborhood for years. A 2014 report concluded that a $2.8 million levee was feasible and that it would stop some of the flooding in Eastwick, but push the water elsewhere and possibly flood neighboring communities in Delaware County. In 2019, the city's Water Department partnered with the Army Corps to do a follow-up $3 million study. That research is ongoing.
Meanwhile, the U.S. Environmental Protection Agency began working in Eastwick in 2001, when the neighborhood's Clearview Landfill made the list of Superfund sites — acknowledgement of its status as one the nation's most contaminated areas. The federal agency is now in the midst of a massive $76 million remediation to clear it of toxic soil. The cleanup is slated to be complete in the next three years, according to official documents. 
Josh Barber, the Superfund site's project manager for the last 10 years, said the agency is trying to understand the sequence of events in the Isaias flooding to understand if clearing the former landfill could help reduce vulnerability to flooding in the future — and what work could be done to help reduce risks.
"Our engineers are looking at how and what happened, compared with what our models said should happen," Barber said. "And when we have these smaller [flood] events, is there something that we've learned that can help us to better manage stormwater on our site and kind of keep that stormwater within our work area." 
Fortunately for residents, the section of the Superfund site that flooded has largely been remediated, Barber said.
"So when the flooding came through there was no contamination within those areas that could have been brought up," he said. 
Still, the landfill is a hill, so runoff that usually runs down to the site's stormwater management areas may have washed into the floodwaters.
Barber said that the volume of polluted runoff was likely "nominal."
More details will emerge in the next week as scientists study surface water samples collected by the EPA, Barber said. 
Carolyn Moseley, a community leader with Eastwick United, believes Eastwick is at a pivotal moment.  
"We see our elected officials are now stepping out to the plate and listening. Much work had to go into that to make that happen," she said. 
Moseley hopes she and her neighbors can continue to pull together.
"There are many issues out here including the flooding, including the contamination, including sinking homes, including you name it. But this is our community."  
Reverend Denise Statham, agrees. She said after each flooding event people ask her 'why don't you move?' But she said even though she could certainly find a better home and a better neighborhood, she could never find as good neighbors as she has now. 
"This one," she said pointing to a woman sitting on a walker, "on a walker came down the street and knocked on our doors so we can get our cars out — on a walker. And Wilson went up and down the steps to every door making sure a notice got put in. We are a community of neighbors." 
But neighbors alone can't solve the problem, Councilmember Johnson acknowledged.
"I believe it's going to take a comprehensive plan and approach to address the issue at all levels of government," he said.

WHYY is among more than 20 news organizations producing Broke in Philly, a collaborative reporting project on solutions to poverty and the city's push towards economic justice. Follow us at @BrokeInPhilly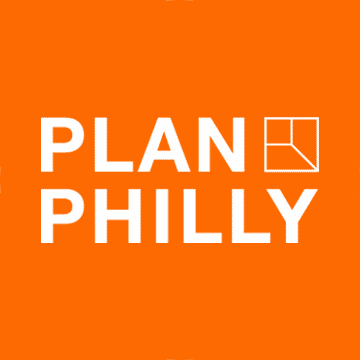 WHYY is your source for fact-based, in-depth journalism and information. As a nonprofit organization, we rely on financial support from readers like you. Please give today.