'Out of sight, out of mind': Gun violence cold case frustrates another Philadelphia family
It's been more than two years since 24-year-old Charles Maude III, known as Chucky, was shot and killed in Port Richmond.
Working on a solution to gun violence and want to share it? Get in touch with gun violence prevention reporters Sammy Caiola and Sam Searles.
Inside Jennifer Meleski's North Philly home, a pumpkin-scented candle burned on the living room table. Just beyond it, beneath a window, a sideboard was decorated with pictures of her son, Charles Maude III, better known as Chucky.
Chucky was 24 years old when he was killed as he sat in his car in Port Richmond. More than two years later, his mother, stepmother, daughters, and extended family are still waiting for answers.
"He was my biggest pain in the butt, but he was also my biggest help," Meleski said, recalling stories of her son acting as a peacemaker in both his family and neighborhood. Maude also loved Philadelphia. "Whenever we would be right in the center of the [Ben Franklin] bridge, he would always take a picture of the Philadelphia skyline."
On Friday, March 12, 2021, Maude was with friends, hanging out by the 3200 block of Emerald Street. After his friends left, surveillance video shows two men walking up to his parked car and shooting through the window. A large-caliber bullet lodged in Maude's spine, making surgery impossible. He died two days later.
"Your child dying is the worst thing you could possibly imagine," said Meleski. "Your child being killed makes it even worse." At the time of the murder, Maude had no known enemies beyond a few disagreements between neighbors, nothing that Meleski thought would escalate to violence.
When police provided security footage, Meleski and other residents of Emerald Street identified a potential suspect. Detectives would, months later, tell Meleski that the individual couldn't have been a shooter because cell phone records showed him at a different location. Meleski argued that the individual could have had multiple phones, and pushed for detectives to arrest them.
According to Meleski, homicide detectives never questioned Maude's friends who left shortly before his murder. "I don't know what the protocol is," she said, "but I would think that they would go and question the last people that Chucky was with."
For Dean Maude, Chucky Maude's stepmother, the aftermath of the murder was filled with unanswered questions. Dean would often ask her husband, Charles Maud II, to make phone calls. "Remarks were made… 'Oh, it's the moms again' or 'the moms are constantly calling.'"
Dean, who knew Chucky for 19 of his 24 years, wants the latest detective assigned to Maude's case to connect with the family on a deeper level. "I feel like it's been so long now that he's just pushed to the back of a pile and he's just 'out of sight, out of mind.'"
Support groups such as the Central Philadelphia Chapter of Parents of Murdered Children have been beneficial, but Meleski wants the city to do more. When counseling was suggested for her granddaughters, who were 4 and 10 when their father was killed, Meleski faced a nine-month waiting list for help.
Chucky was killed in March of 2021, 3 months into the deadliest year of gun violence in Philadelphia history. The clearance rate for Philadelphia gun homicides dropped to 37% in 2020, when 447 fatal shootings occurred. In 2021, there were 562 gun homicides.
When a case is unsolved, said Meleski, the family is still suffering. "Nobody comes around two years later to say 'Hey, how you doing? How [are] his kids doing? What's going on with the investigation, any leads?'" she said, shaking her head. "No one does it. No one did it right after Chucky died and they sure as hell don't do it now."
Meleski wants public conversation around gun violence to include the lasting impact on families left behind. "Obviously everybody in the country knows that the city of Philadelphia has a real problem and [say], 'Oh, this is terrible, we got to do something.' But then your day goes on and you forget. Not me. In my case, it's two-and-a-half years later and no one is still in jail for Chucky's murder."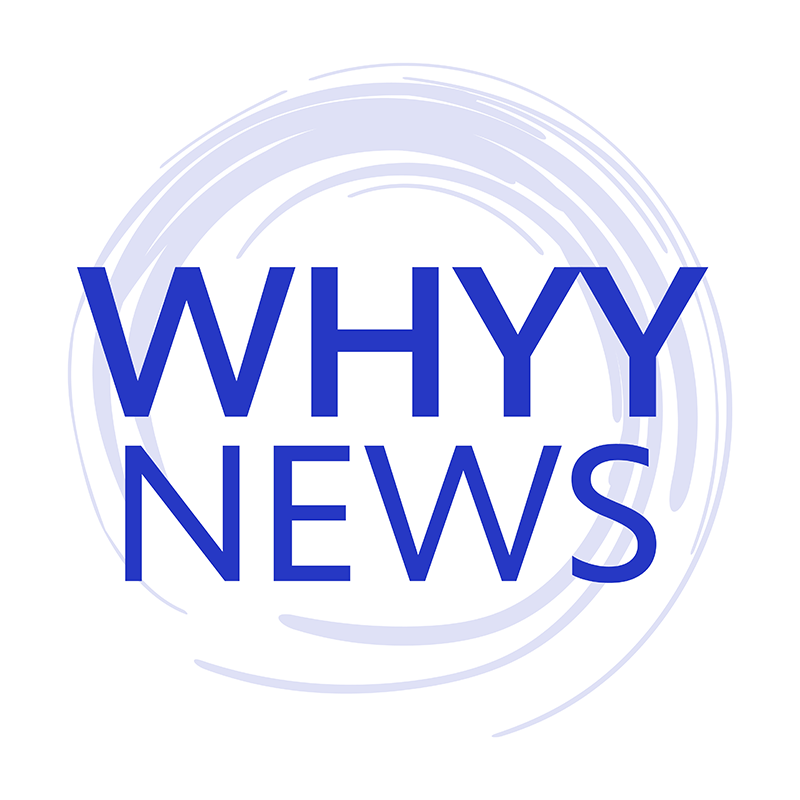 Get daily updates from WHYY News!
WHYY is your source for fact-based, in-depth journalism and information. As a nonprofit organization, we rely on financial support from readers like you. Please give today.