College students on Fetterman-Oz debate: 'I don't feel like they were talking to us'
Students at Neumann University, in Delaware County, gathered for a debate watch and discussion Tuesday night. Ultimately, most felt neither candidate was speaking to them.
Listen
1:41
Ask us: As Election Day draws near, what questions do you have?
Students in Rob McMonagle's state and local government class gathered for a two-decades-long right of passage Tuesday night — a debate watch party.
McMonagle, a professor at Neumann University, a small Roman Catholic institution outside of Philadelphia, started the event when he began teaching there in the early 2000s.
"This is probably on par with a presidential race right now," McMonagle said, commenting on the 60 or so students gathered to watch Pennsylvania's candidates for the U.S. Senate face off for the first and only time.
While some would-be politicos wore dress shirts and pants, most students dressed college-casual in gym shorts, and sweatpants.
Perched on couch arms and tiny bistro chairs, students ate greasy slices of pizza — the event was billed "pizza and politics" — and chatted about anything but politics.
"Can we quiet down folks?" McMonagle said, as the debate between Pennsylvania Lt. Gov. John Fetterman, a Democrat, and Dr. Mehmet Oz, a Republican, started.
For the next 55 minutes, Fetterman and Oz had most of the students' full attention.
When Oz accused Fetterman of failing to pay his taxes, a young woman in a pink sweatshirt looked at her friends quizzically as if to say, "Did he really do that?" He didn't.
More than one student turned to another to ask, "What's fracking?"
In a group discussion following the debate, many students said they felt Oz had outperformed Fetterman, though most added that wouldn't influence their vote.
"I mean that's not surprising, he's a TV personality," said Lelah Tehmeh, 19, later adding that Fetterman has her vote.
Multiple students said Fetterman, who is recovering from a stroke, deserved some credit.
"He's very brave for even going up there," said 19-year-old Ny'Zhja Loper. "Even though he wasn't speaking to our ability, he was speaking to his ability and that was strong enough for him."
Ultimately, though, the students agreed they didn't feel like either candidate was speaking to them.
"I don't feel like they were talking to us as a younger generation," student Zykia Wright said. "I feel like it was more so for the older generation."
Peyton McPeak, 21, agreed. With all of the debate time spent on energy policy, where was the discussion of climate change?
"They barely mentioned the climate crisis that we're in," he said. "The only thing they did mention was fracking, and that doesn't encompass everything with climate change."
Other students pointed to the soaring cost of higher education, abortion access, access to mental health care, and other human rights issues as topics they wished the candidates had discussed in greater depth.
Everyone agreed that with an emphasis on crime and the economy, the debate felt geared toward their parents and grandparents and not them.
"Honestly, in my opinion, what are we watching this debate for?" one student said.
Young people's fault?
When it comes to politicians' decisions to focus on older Americans, student Dillon Manchester asked whether the lack of political engagement from young people is part of the problem.
"It's an election. You've gotta go for the larger voting groups, right?" Manchester said.
Not only do younger voters make up a smaller share of the electorate, they're also less likely to vote.
Baby Boomers and members of the Silent Generation made up the majority of U.S. voters until the 2020 presidential election, when they were 44%.
Voters 23 years old and younger — members of Gen Z — made up just 8% of the electorate. About half turned out to vote compared to 75% of 65- to 74-year olds.
Gen Z is the most racially and ethnically diverse generation the country has ever seen, and the students at Neumann's watch party were no different. Many said they don't feel represented or necessarily welcomed in mainstream politics.
Tehmeh said while young people can do more, it's ultimately on politicians to be more welcoming. She said Tuesday's debate was another missed opportunity.
"They didn't fully engage us in the conversation. They didn't make us feel like we had a say in this. That's the issue," she said.
While young people may not always vote, they are more likely to be politically engaged thanks to social media, McPeak said.
"You're seeing it on TikTok," he said. "You're seeing people our age trying to make change by using their platform and their voice so that they can be heard."
Student Brandon Higgins said young people need to do more to make sure their activism isn't merely performative.
"Videos don't have results, voting has results," he said. "You can say anything on Instagram, Tweet anything you want, but that's not going to help. You need to actually go and vote."
How are students voting?
While Neumann is a Catholic university, students said political beliefs on campus are mixed.
Faith Onzer, 21, said Neumann is a lot like the state of Pennsylvania when it comes to politics.
"There's a lot of Democrats and there's a lot of Republicans," she said. "There are some people who are Independent and they don't know who they're going to vote for."
When it comes to abortion, she said students often don't have strong opinions, placing them out of step with what become an increasingly polarized issue.
"I feel like everyone's just wishy-washy because we're young and not really thinking about having kids yet," said Onzer, who is pro-choice. "But I feel like most people are leaning towards, 'I wouldn't do this, but if you do it, I don't care because it's not my business.'"
Unlike many of his peers, 21-year-old Joe Putter said his top campaign issue is the economy.
He's fiscally conservative and wants a candidate who won't overspend.
"I'm not even sure either candidate will deliver on that," he said. "I feel like they'll both raise taxes. They'll both do the exact same thing."
With Election Day less than two weeks away, Putter said he doesn't know who he'll vote for.
His classmate Tehmeh isn't excited to vote for Fetterman but feels it's her duty as a Democrat.
"I do feel like I'm settling and it's just because of what I saw today at the debate," she said.
She can't fault Fetterman for his injury, she said, but, "Looking at this politically, it doesn't look good for us."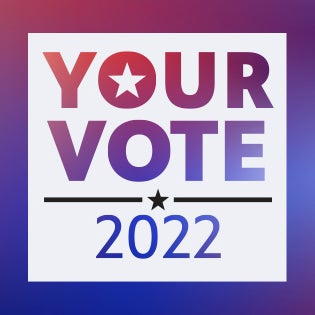 Your go-to election coverage
WHYY is your source for fact-based, in-depth journalism and information. As a nonprofit organization, we rely on financial support from readers like you. Please give today.