Delaware AG renews push to ban assault-style weapons, high-capacity magazines
Gun violence soared in Wilmington, even as crime, in general, fell in 2020, amid the pandemic. Shootings were up 52% and homicides increased 35%.
Those numbers could be reduced with new laws requiring a permit and training to buy a gun, according to Delaware Attorney General Kathy Jennings. A gun permit law is number one on her list of legislative priorities.
"There are too many guns on our streets and it's too easy for criminals to get them," Jennings said. "Owning a gun is a right and it is a responsibility. That's why it's time to join red and blue states alike in requiring a permit and training to purchase a gun."
She said permit laws have been shown to reduce gun homicides by 40% and suicides by 15%, a claim backed by a Johns Hopkins Center for Gun Policy and Research study of Connecticut's permit law.
Jennings is also renewing her push to ban assault-style weapons and high-capacity ammunition magazines.
"These are killing machines that have no place in our communities, period," she said.
State Sen. Bryan Townsend (D-11) introduced an assault-style weapon ban in 2019. It was assigned to the Senate Executive committee but was never brought for a vote on the Senate floor. That measure would have outlawed guns like AK-47s.
The last effort to restrict high-capacity magazines never saw action after it was introduced by state Sen. David Sokola (D-08) in 2019. Senate Bill 70 created a misdemeanor offense for carrying a magazine that could hold more than 15 rounds of ammunition. It was also assigned to the Senate Executive committee but never saw further action.
The leader of the state Senate at the time, President Pro Tem David McBride, said questions about such an assault-style weapon ban's constitutionality had to be addressed before the bill could be debated by the full Senate.
McBride was ousted from his seat in last September's Democratic primary by Marie Pinkney, who was inspired to run in part because of McBride's decision not to move forward on the gun bills. Pinkney has said the legislation is personal to her because, as a social worker, she often helps victims of gun violence and their families.
Last month, Pinkey sponsored a non-binding resolution declaring gun violence a public health crisis in Delaware. That effort was rejected by all Republicans in the Senate, including state Sen. Bryant Richardson (R-21), who said, "There is no such thing as gun violence."
Del. AG Jennings will back an effort to regulate homemade gun kits, which she said are playing a growing role in shootings in Delaware.
Beyond guns, she also wants to see court reforms like the end of cash bail, which she said hurts those who end up detained because they can't afford to pay, and allows the wealthy to walk free. She said the state should end its excessive court fines and fees that contribute to recidivism and have created "a modern-day debtor's prison for those who are clearly unable to pay."
Jennings said she also wants Delaware to ban guns inside polling places.
"A secure vote means voting free of intimidation," she said. "We must ban firearms at polling places, plain and simple."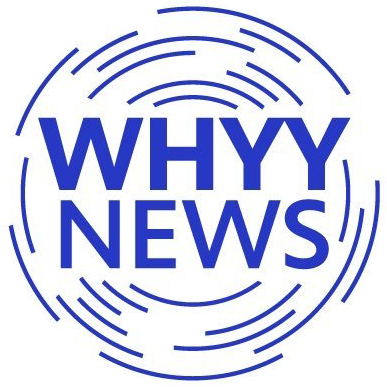 Get daily updates from WHYY News!
WHYY is your source for fact-based, in-depth journalism and information. As a nonprofit organization, we rely on financial support from readers like you. Please give today.