'I was shocked': Four newcomers beat Democratic incumbents in Delaware primary
Listen
3:52
Marie Pinkney said she was disappointed last year when her state Senator, President Pro-Tempore David McBride, kept a package of gun safety bills from getting a floor vote.
After the Senate Executive Committee heard testimony on the bills, McBride, a Democrat, said the proposals needed to be reworked because they didn't have enough support. 
Pinkney, 30, a social worker and LGBTQ+ advocate, said the decision was personal to her, because she often works with victims of gun violence and their families. Instead of voicing her concerns to legislators, she decided to take on the issue herself by running against McBride.
The 78-year-old has held his senate seat since 1980, had been a member of the Delaware General Assembly since 1978, and had not had a primary challenger since 1986.
Pinkney received more than 52% of the vote in the state's primary election last Tuesday, which saw record-setting turnout among Democrats.
"I know that to some people it sounds crazy to run against the most senior state legislator that we have, but in my opinion, I think that primaries are useful," Pinkney said. "It holds people accountable, and it makes you recognize that your district is expecting something from you."
And she wasn't the only Delaware resident who wanted to shake things up at Legislative Hall.
Eric Morrison was always active in his community, but didn't consider getting into politics until 2016, when he joined the steering committee for Delaware United, an organization that advocates for progressive candidates. But it was the 45-year-old's disappointment in state Rep. Earl Jaques that tipped him over the edge. Morrison, a human resources project manager, ran against the 72-year-old who had served in the state house since 2009.
"I had contacted Rep. Jaques a number of times about different things, and he only got back to me once, and it was a very brief email that said, 'Thanks for sharing your opinion on this,' and I thought, 'That bothers me,'" Morrison said.
"Then I started doing more digging on his record, and to find out how out-of-touch he was with the Democratic Party itself and its basic values, not to mention progressive values, that sealed the deal for me."
Morrison, who criticized Jaques for not voting in favor of legislation around abortion rights and gay rights (he voted against same-sex marriage and didn't cast a vote for a bill banning gay conversion therapy), defeated his opponent with more than 61% of the vote.
Larry D. Lambert Jr. said community members urged him to run against state Rep. Ray Seigfried, who had held his seat since 2018. Lambert, 40, lost against Seigfried two years ago, but decided to put his hat in the ring once more. The longtime community advocate who works in corporate banking won with more than 58% of the vote.
And 27-year-old Madinah Wilson-Anton said she wanted to challenge the "status quo" when she decided to run against state Rep. John Viola, 70, who had served as a legislator since 1998. The University of Delaware graduate student who works as a policy analyst for the Biden Institute won with more than 42% of the vote in a three-way race.
The results shocked even the candidates themselves.
"I was shocked all of us got through …," Wilson-Anton said. "It has really given me a lot of hope for change."
It is rare for four candidates to beat incumbents in their own political party in the same primary election — and running against incumbents is often discouraged.
"There is a lot of pressure on folks, and it's in both major parties, not to primary a sitting incumbent, and that's why you don't see it a lot," Morrison said. "And a lot of times, to be frank, if you don't win especially, you become persona non grata within the party."
'Going against the grain'
The four candidates' decisions to run against seasoned incumbents in their own party was risky.
They say that many in the political stratosphere tried to discourage them from entering the race, telling them to wait their turn or to run for a lower seat.
"I've seen friends of mine wait their turn, and things didn't turn out," said Lambert, who viewed running for office as fulfilling an obligation to his community.
"For me, running for state representative is about making sure all our families are successful," he said, "making sure we improve the intersection at Marsh, and Harvey, and Grubb Road; making sure we clear our waterways so we don't have to deal with flooding every time there's a big storm.
"We need somebody the community trusts, somebody the community knows, somebody who follows through."
Wilson-Anton said she expected the pushback, because she knew she was "going against the grain.
"I was told I didn't know what I was getting myself into, that I didn't understand what money it took to run a race. I was told I didn't understand how much time it would take to run a successful race," she said. "I was told I would have people who I thought were my friends refuse to talk to me — and that happened. And it's funny, because those same people were the first people in my voicemail box on Tuesday and Wednesday."
What they lacked in support from some in Delaware's Democratic Party, the four candidates said they made up in support for each other, and Wilson-Anton believes that contributed to their success.
"If it was just one of us running, the pressure and the stress and isolation would have been so much harder to bear. But we had a community, and our local community supported us, and we couldn't have done it without them," she said.
If the candidates beat their Republican opponents in November, all white men, they would further diversify the General Assembly.
Morrison would be the first openly gay man to serve in the state House, while Pinkney, who is Black, would be the first openly gay woman to be elected (former state Sen. Karen Peterson came out as lesbian in 2013 after serving for 11 years). Wilson-Anton, a Black woman, would be Delaware's first Muslim legislator. Lambert would also join an increasing number of Black state lawmakers.
They would also join the first transgender woman in the General Assembly if activist Sarah McBride is elected to the state Senate in November.
"If you don't have people in office who have the experiences of the people they represent, first of all, not only are you not going to solve the problems of the general people, but you can't even identify those problems," Morrison said.
"But also, I think a lot of young people and people in general in disenfranchised and traditionally oppressed communities are able to look and say, 'Hey, there are people in leadership roles who look like me, who have life experiences like mine,' and I think that's so important, particularly to young people."
Wilson-Anton, who used to work as a legislative fellow at Legislative Hall, said she recalls one incident in April 2017, when two members of the Muslim community were invited to give an Islamic prayer to open the Senate session. Republican Sens. David Lawson and Colin Bonini walked out of the chamber.
That moment was an eye-opener for Wilson-Anton.
"It wasn't just that those two members used hateful words toward the religion I love and practice, but I saw with my own eyes Democrats do nothing, and it took them way too long to stand up and speak out against that hateful rhetoric," she said. "I know now there's going to be someone that's going to be in that building who will speak out against hatred whenever it's spoken, whoever it's about."
Candidates want to bring more than diversity
While the candidates say they're proud of the diversity they bring, they also say their campaigns were not about "identity politics," and that they have specific issues they hope to work on.
All four candidates are in favor of a Medicaid buy-in option for residents. Morrison admits the coverage would not be as generous as private plans, because Medicaid currently serves low-income individuals, but said it would still provide quality insurance at affordable prices.
"You have seniors out there cutting pills in half, choosing between electricity bills and prescription bills, and increasingly you have young people and people working for a living that simply can't afford insurance — and that's completely unacceptable," he said.
Delaware recently placed a cap on the monthly maximum copays for insulin for the insured. Morrison said the state should pass legislation to include more medications, and also include residents who aren't insured.
Wilson-Anton and Morrison both want to change the way schools are funded. Morrison advocates for eliminating the referendum system, arguing it keeps money within certain districts that continue to improve, while other districts that don't receive enough funding struggle. He also supports consolidating districts.
"We need to cut our bloated and nepotistic school administration, and we need to put that funding toward teachers and students where it should be going," Morrison said.
The candidates also say they're in favor of marijuana legalization, something that is likely to be resurrected again after it failed in 2018. But they argue it must be packaged with other changes to the criminal justice system.
"I support reparations to the Black community in particular, because the criminalization of marijuana was done with the intent of destroying our community, so it's imperative any conversation about legalization has something to do with how we're going to repair what was done, and how we're going to compensate people who were victimized by this unjust criminal justice system," Wilson-Anton said.
The candidates also support a Green New Deal in Delaware, transitioning to renewable energy and passing a Clean Water Bill.
Lambert and Pinkney point to several issues that have faced residents in their districts, such as numerous violations committed by the Delaware City Refinery, the Croda gas leak in 2018 and the fight against a landfill in Minquadale.
Lambert said fighting for environmental justice is personal. Growing up in the 7th district, his father, and three of his friends' fathers, experienced deep, persistent coughs. Two of the fathers died by their 50s, and one died by the time he was in his 60s.
"I think it's important to have a state representative that not only recognizes these issues, but wants to address these issues in a meaningful and sustainable way," Lambert said.
'I hope they're watching'
Morrison said if elected, he expects there will be some friction with some moderate and conservative legislators in the General Assembly.
"I'm a very candid person. It will be to a degree an uphill battle. We have a lot of folks in the legislature and other elected positions who do not have any kind of invested interest in change," he said.
Wilson-Anton said last week's election results are a clear validation that Delaware Democrats are tired of the "same old same old."
She adds that if she and the other newcomers are elected in November, it's in the best interest of "establishment politicians" to take their ideas seriously, because policies like Medicare for All and the Green New Deal are popular among Delaware Democrats.
"I'm wondering more how the establishment is going to stay relevant. I know that's the question they're asking themselves," she said. "I hope they're watching, because it's not slowing down, and the next election everyone is up for re-election because of redistricting."
The executive director of the Delaware Democratic Party, Jesse Chadderdon didn't respond to requests for comment.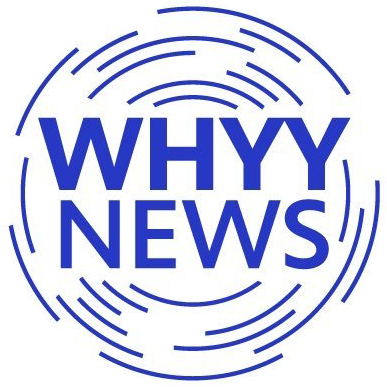 Get daily updates from WHYY News!
WHYY is your source for fact-based, in-depth journalism and information. As a nonprofit organization, we rely on financial support from readers like you. Please give today.