Biden talks transition, COVID-19 in meeting with bipartisan governors group
While President Trump has clashed with some governors over their COVID-19 restrictions, President-elect Biden met with a bipartisan group of governors to get their input.
Over the past year, President Trump has clashed with some governors over their orders to shutter bars and restaurants in an effort to limit large crowds and prevent the spread of COVID-19. He's called them "weak," "pathetic," "jerks" and "fools."
A group of Democratic and Republican governors got a very different reception Thursday afternoon during a virtual meeting with President-elect Joe Biden and Vice President-elect Kamala Harris. Biden talked to the National Governors Association's leadership team, which includes five Republicans and four Democrats from his temporary headquarters at The Queen Theater in downtown Wilmington.
As they face rising coronavirus cases in their states, Biden pledged to provide them with support when he takes office.
"You need help. I want you to know I will be your partner in the White House," he said. "I want to work with you and Congress on a bipartisan basis to make sure you get what you need."
The group included Republicans Charlie Baker of Massachusetts, Gary Herbert of Utah, Larry Hogan of Maryland, Asa Hutchinson of Arkansas and Kay Ivey of Alabama. They're the first elected Republicans to publicly meet with Biden. The Democrats include Andrew Cuomo of New York, Michelle Lujan Grisham of New Mexico, Jared Polis of Colorado, Gretchen Whitmer of Michigan and John Carney of Delaware.
Biden said governors around the country have done much of the heavy lifting in response to the pandemic.
"They've had to make some really tough calls during this unprecedented crisis, and we're incredibly grateful for everything they've done, and keep doing, to try and keep their communities safe," he said.
The group talked about how, under the Biden administration, the federal government can help states.
"We discussed a number of critical ways we can work together and unify around a national approach to controlling COVID-19," Biden said, adding that there was deep consensus in the need to cooperate.
One of the ways the federal government can help is by providing economic relief to states, cities and tribal communities that have seen their budgets devastated as a result of the pandemic. Biden said federal relief needs to be delivered "sooner rather than later."
The governors also talked about the possibility of instituting a national mask mandate, something 10 governors have already imposed in their states, Biden said.
"It's not a political statement, it's a patriotic duty."
Biden's transition to the White House has been hindered by Trump's refusal to concede and provide security briefings to the president-elect. Instead, the Biden team has cobbled together briefings to prepare for the inauguration in January. In addition to today's meeting with the governors, Biden has held meetings with health experts, economic advisers and national security leaders.
"What the president's doing now is, really, it's going to be another incident where he will go down in history as being one of the most irresponsible presidents in history," Biden said of Trump's continued failure to acknowledge Biden's win.
Earlier this week, Trump called a county election official in Michigan to rescind her vote to certify the election result in favor of Biden.
"It's just outrageous what he's doing," Biden said.
Maryland Gov. Larry Hogan, a Republican, has said Trump should accept the results of the election.
"The time has come," Hogan said earlier this week. "More and more people, very close supporters and friends of the President are all giving him that advice. He is just not listening."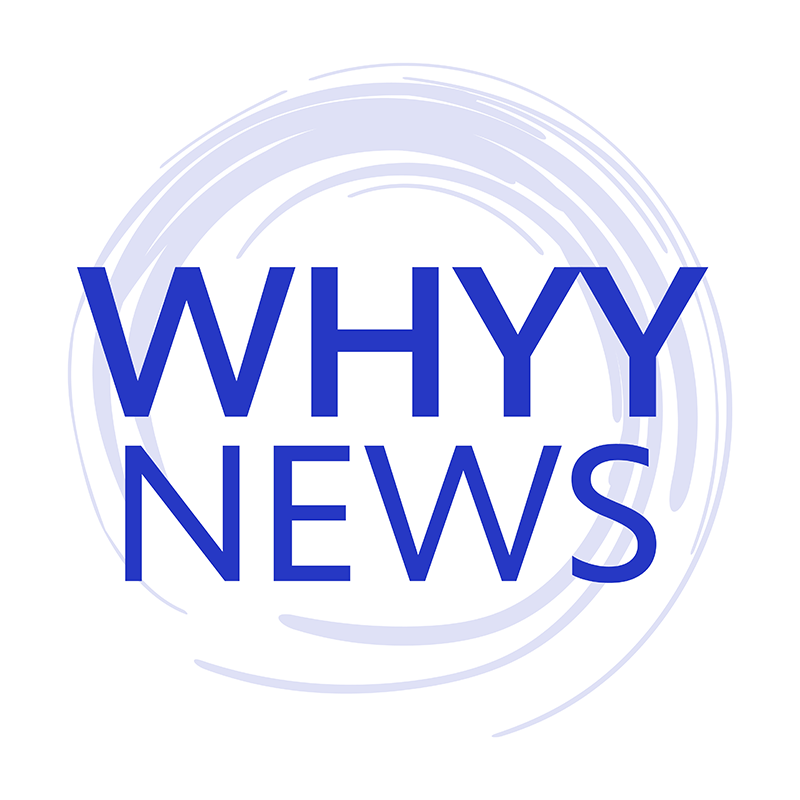 Get daily updates from WHYY News!
WHYY is your source for fact-based, in-depth journalism and information. As a nonprofit organization, we rely on financial support from readers like you. Please give today.