Measures focused on gun safety stall in Delaware
Two hours of testimony concerning tightened regulations on firearms convinced Delaware Senate leaders to hold the proposals for further modification.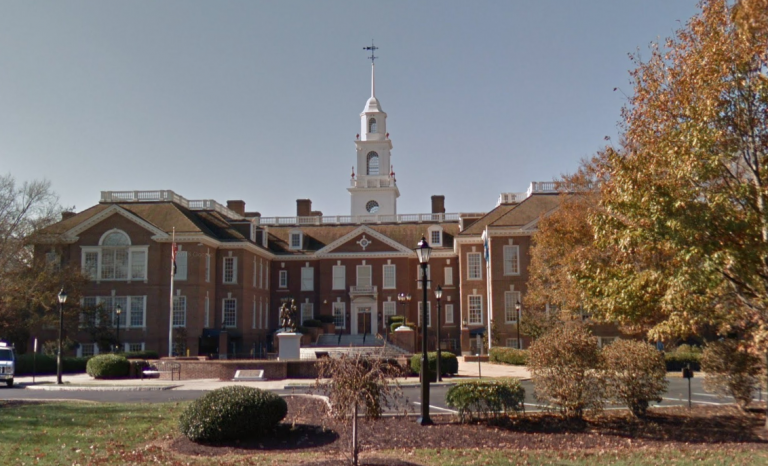 A package of bills meant to increase gun safety in Delaware will have to be reworked before the state Senate Executive Committee agrees to release the legislation for a vote on the floor.
Last week, the committee heard debate on the measures from opponents and those in favor of the legislation.
Their concerns prompted questions that Senate President Pro Tempore David McBride, D-Hawk's Nest, said must be addressed before the measures can proceed: Will they be effective? Are they constitutional? And will gun owners be criminalized?
"After several hours of public debate, these measures simply lack the support they need to pass on the Senate floor," said McBride, who leads the Senate committee.
One of the bill sponsors, state Sen. Laura Sturgeon, said Monday she was surprised to hear the measures lacked sufficient support.
She said she's willing to rework the legislation and, hopefully, introduce it again next session.
"Of course I want to believe we can find a sweet spot, but I do believe it's going to take a lot of work," Sturgeon said. "I'm there to be the person to get both sides of the table and work together and make it a bill that will do some good in terms of safety but won't infringe in a burdensome way to those who prove they're responsible gun owners."
In a statement McBride said it's his hope the bill's sponsors can address concerns about effectiveness, constitutionality, and criminality.
"I believe these are issues that should be resolved through negotiation, if possible; they will not be resolved by protracted debate on the floor of the Delaware Senate," he said.
One measure would eliminate the sale and import of assault-style weapons. A second would ban the sale of magazines holding more than 15 rounds. The third would require gun buyers to obtain a permit from the state, undergo regular training and submit fingerprints to police.
Sturgeon said one change might be exempting gun owners from training if they already receive training through other licenses.
The ban on assault-style weapons would prohibit the sale of about 60 types of guns in Delaware, including AK-47s, AR-15s and UZIs. Police and military personnel would be exempt from the prohibition, and those who now legally own those firearms would be able to keep them.
The legislation to ban the sale of high-capacity magazines focuses on those capable of holding more than 15 rounds. The bill would create a buyback program giving owners until June 2020 to hand them over.
The legislation requiring a permit from the state mirrors similar efforts in other states, including New Jersey. Applicants would be required to complete a firearm training course; submit information similar to what can be found on a driver's license; and have their fingerprints run through state and federal criminal databases. The information would be reported to law enforcement to streamline the process of investigating gun crimes.
WHYY is your source for fact-based, in-depth journalism and information. As a nonprofit organization, we rely on financial support from readers like you. Please give today.