Cherry Street Pier invites visitors to step inside the youth criminal justice system
The #NoKidsInPrison exhibition advocates for alternatives to youth incarceration through virtual reality and immersive environments.
Listen
1:31
Visitors to Philadelphia's Cherry Street Pier are being invited to visit a jail cell.
A multimedia, immersive installation at the art and retail attraction on the Delaware River uses virtual reality, augmented reality, interactive audio, and re-creations of jail cells to advocate for the elimination of youth incarceration.
The series of tableaus features first-hand accounts from young people who have been directly impacted by the foster care and criminal justice systems.
"I actually seen my dad die. That was a milestone. I had to put my head on knowing that I'm next – that my life will end quick," says a prerecorded voice of a formerly incarcerated person heard through a telephone receiver. The phone line is part of an interactive installation resembling a prison visitation room.
"My mom was dead already, so I had to just — I had to live life," the voice says.
"The message that young folks are delivering in this exhibit is that the system — many systems — are not working," said Mark Strandquist of Performing Statistics, a national art program advocating for the elimination of youth prisons.
"There's so much brilliance, beauty, and leadership in the very young folks that society calls its biggest problems," he said.
Called #NoKidsInPrison, the installation is the centerpiece of a city-wide project Freedom Constellations on the same theme. There are 15 billboards around the city with graphics and messaging about youth incarceration. Strandquist says SEPTA bus wraps will soon hit the streets, and there's a monumental-sized banner that will soon be draped several stories high on the side of a Center City building.
The project, which had an earlier iteration in Richmond, Virginia, where Performing Statistics is based, involved several local partners, including Mural Arts Philadelphia, the Juvenile Law Center, and Care, Not Control, an organization advocating to end youth incarceration in Pennsylvania.
"I'm a part of the exhibit because I used my lived experience and my trauma," said Aqilah David, 25, of Philadelphia, who had been incarcerated as a teenager. "We're creating some form of art to express what we've been through."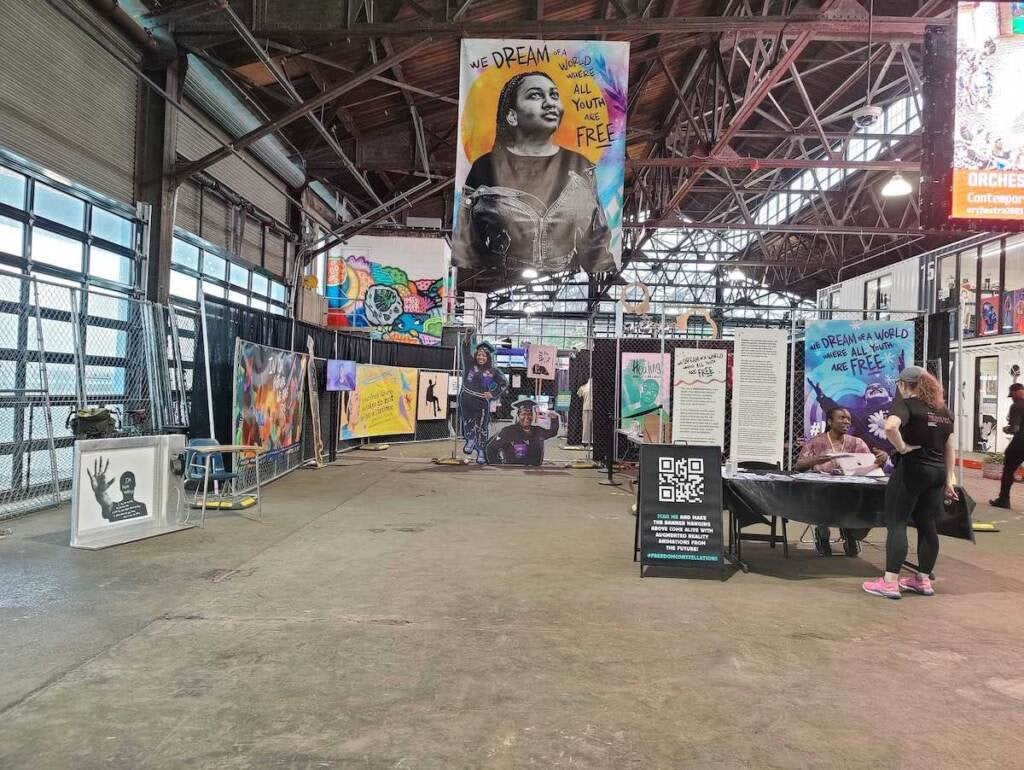 One of the exhibits in #NoKidsInPrison uses a virtual reality headset to immerse visitors inside a digital re-creation of a typical jail cell, about 5′ x 7′ made out of concrete block, with a cot and a steel toilet. Through the headset, the user hears recordings of young people describing the crushing isolation of life inside the cell.
David said the immersive digital experience is accurate to her lived experience.
"We wanted people to really get a huge understanding of what we've been through and some of the trauma that we endured," she said.
The exhibition blankets visitors in layers of sound, visuals, and information. At every turn is a sign or label with statistics related to youth incarceration.
For example, an area focused on police presence in schools points out that since the school shooting at Colorado's Columbine High School in 1999, over 10,000 armed law enforcement officers have been placed in American schools, arresting over 1,000,000 students.
However, studies have shown that armed police in schools do not deter school shootings.
Another statistic shows it costs the state of Pennsylvania $210,000 per year to incarcerate a young person. By comparison, the Philadelphia School District spends just $13,263 to educate a young person for a year.
"The biggest thing for me was the cost of incarcerating a young person versus the cost of educating them," said David. "Me being a young person who was incarcerated, I'm just like, 'Wow. All the money that they spent on locking me away and isolating me could have been put into my education and my future.'"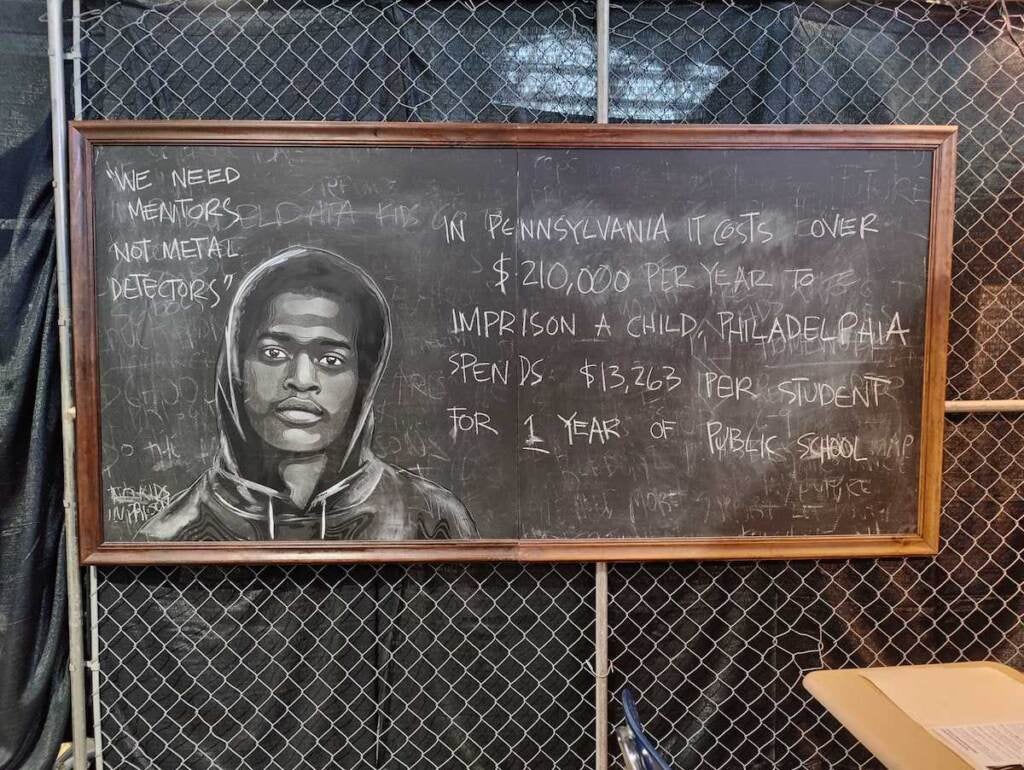 Briana Batista, 20, contributed to some of the Freedom Constellations' billboard designs that advocate for adequate housing for young people.
Batista entered the foster care system when she was 9 years old, but said the family she was placed with was inadequate.
"I feel like the justice system wasn't really following up to make sure that they were doing what they were supposed to do," Batista said.
Once Batista aged out of foster care, she said she became homeless and received little support from her caseworkers. Now that she has her own 2-year-old son, Batista is envisioning a better future for him.
"I want to create stability for him so that he understands that he's allowed to be himself without being judged," she said. "I want him to have trusted adults in his life, people that's not going to lie to him."
Visitors come out of the other side of the hive of installations into a vision of the future. The slogan of the exhibition — "We Dream of a World where All Youth are Free" — is written in neon at the exit of the show, with portraits of the show's young creators printed on semi-transparent scrims that waft in breezes coming off the Delaware River.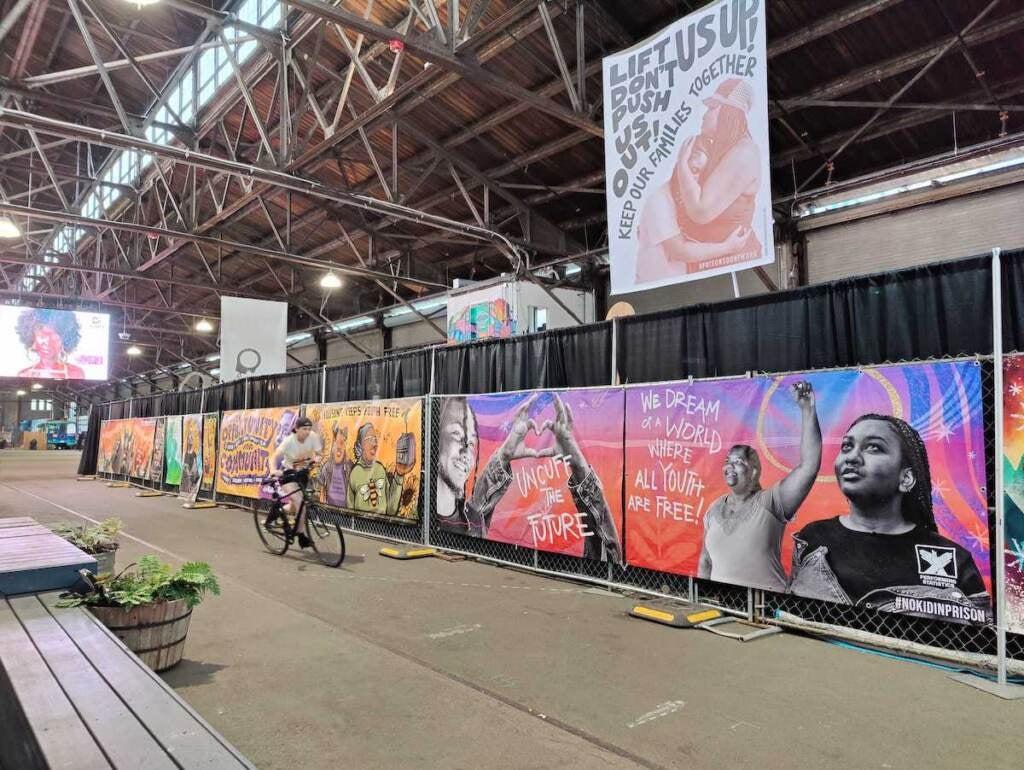 Strandquist said the exhibition engaged young people impacted by the criminal justice system into imagining alternatives to that system. He said that an alternative future could see fewer law enforcement officers in school and more social workers. According to the U.S. Department of Education, 14 million students attend schools with police presence but no nurses, counselors, or social workers.
"Art is the most powerful tool to helping guide us towards a different future, because the humanity of the folks most impacted are always present," Strandquist said. "They're not numbers, they're not statistics, they're not research, they're not political points. They're people with dreams, with experiences."
#NoKidsInPrison will close at the end of the day Sunday, while the billboards, bus wraps, and banners around town are expected to continue beyond that. Organizers say elected officials are expected to come to the installation on Friday, to hear from exhibition participants. Legislators will be presented with recommended steps toward reducing youth incarceration from a recent report by the Pennsylvania Council of Children, Youth, and Family Services, including favoring community interventions in lieu of delinquency proceedings, and leaning into house arrest instead of jail time.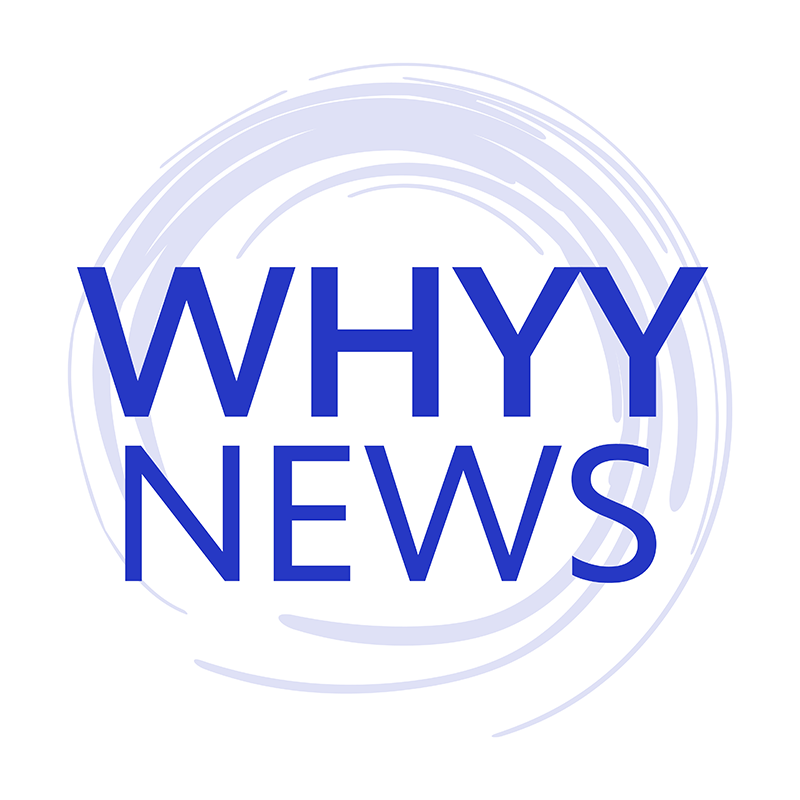 Get daily updates from WHYY News!
WHYY is your source for fact-based, in-depth journalism and information. As a nonprofit organization, we rely on financial support from readers like you. Please give today.