Opal Lee, 'Grandmother of Juneteenth,' raises the holiday flag in Philly
Opal Lee, 96, of Fort Worth, Texas, came to Philadelphia to mark the federal holiday she is credited with creating.
On Monday, the woman credited with making Juneteenth a national holiday, Opal Lee, was in Philadelphia to help raise the official Juneteenth flag at City Hall.
Called the "Grandmother of Juneteenth," the 96-year-old retired schoolteacher from Fort Worth, Texas, was given a citation by Philadelphia City Council and a proclamation from Mayor Jim Kenney marking the day as "Opal Lee Day."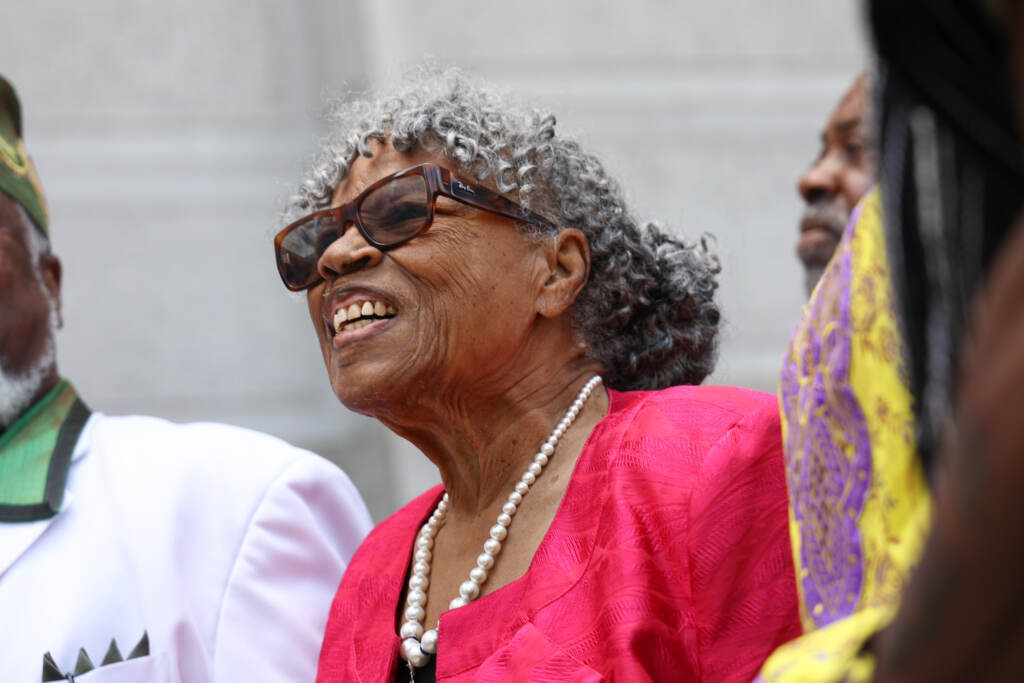 "Good afternoon, young people," Lee addressed the largely senior crowd. "And you're all young people if you're not 96."
Lee has been an activist and community organizer since the 1970s. In 2016, at age 89, Lee started organizing walks in several cities of 2.5 miles each, representing the 2.5 years it took for news of the signing of the Emancipation Proclamation to reach enslaved people in Galveston, Texas, in 1865.
Her annual walks attracted thousands of followers, and ultimately the attention of lawmakers and President Joe Biden, who invited Lee to the White House when he declared Juneteenth to be a new federal holiday in 2021.
Last month, Lee's alma mater North Texas University, from which she earned a master's in teaching in 1963, awarded her with an honorary doctorate in recognition of her tireless social advocacy work.
At the Philadelphia flag-raising, Lee implored young people to get involved with their communities in pressing issues of the day.
"Joblessness, homelessness, health care that some of us can get and others can't, and climate change that we are responsible for: if we don't do something about it, we're all going to hell in a handbasket," she said. "It's your responsibility and I ask that you not take it lightly."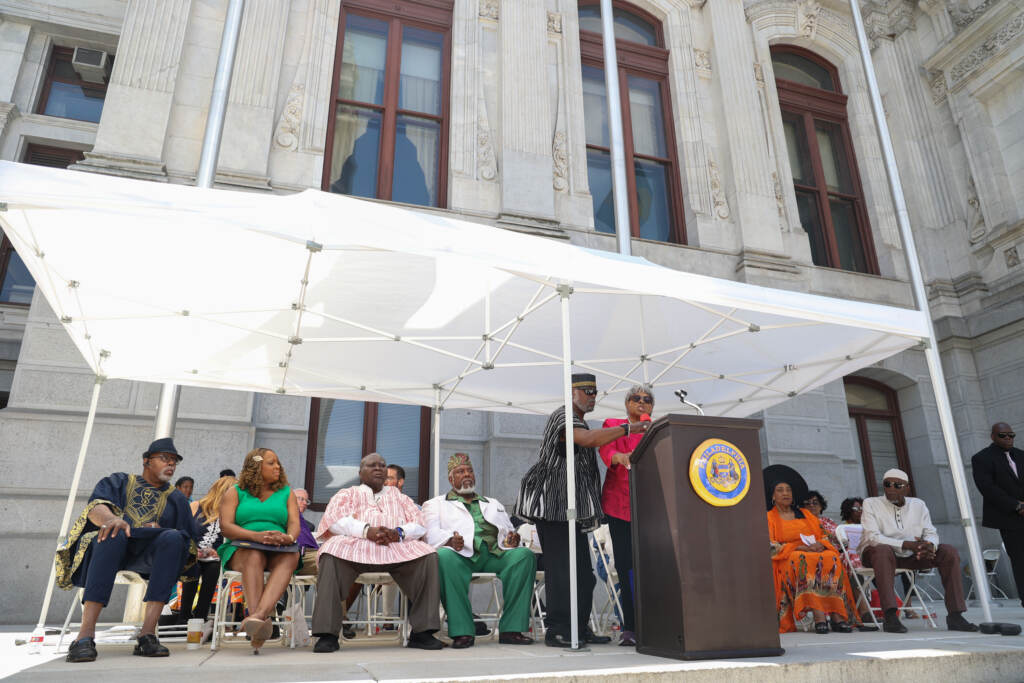 The diminutive Lee with a thin voice belying her age pounded her fist on the podium to make her point.
The two-hour flag-raising ceremony included drummers, singers from the Urban Guerilla Orchestra, a recitation of a work by poet Langston Hughes, and speeches about Juneteenth's history and the unification of Philadelphia's African, African American, and Caribbean population groups.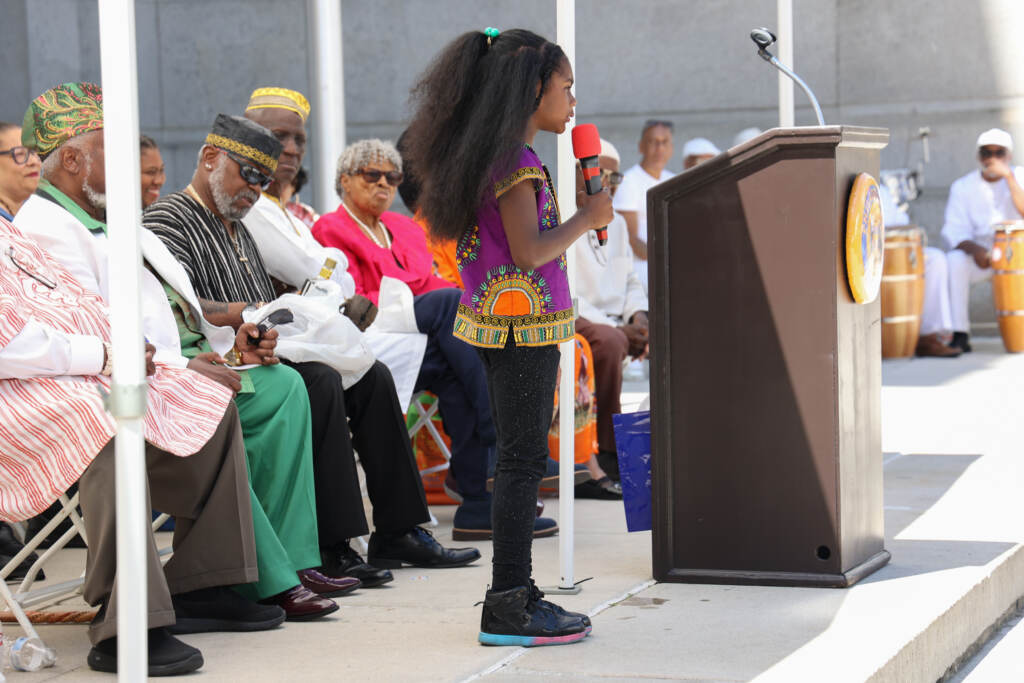 Philadelphia's Juneteenth celebrations will take place in several locations on the weekend of June 17 and 18, including the Johnson House in Germantown on Saturday and a major parade and festival in West Philadelphia on Sunday at 52nd Street and Malcolm X Park.
The observed Juneteenth holiday falls on Monday, June 19.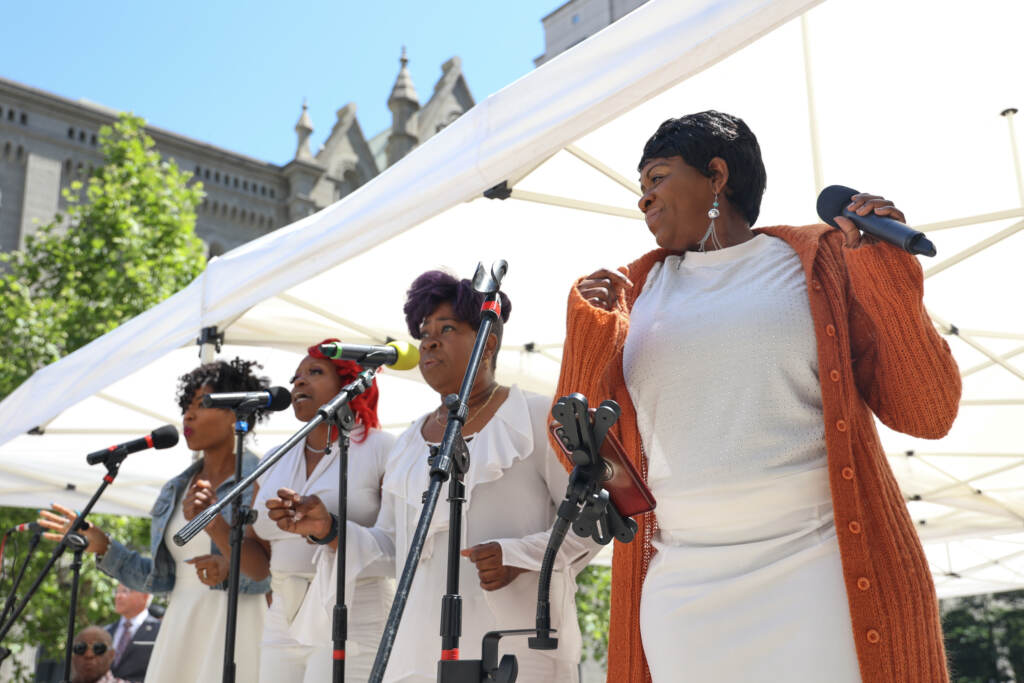 "Sometimes I still pinch myself to see if it happened," Lee said. "I want you to know this: There's so much we need to do. We can't rest on our laurels."
Looking to the future, Lee said a planned National Juneteenth Museum should be completed in Texas in 2025 pending a $70 million capital campaign, of which about $40 million has been raised.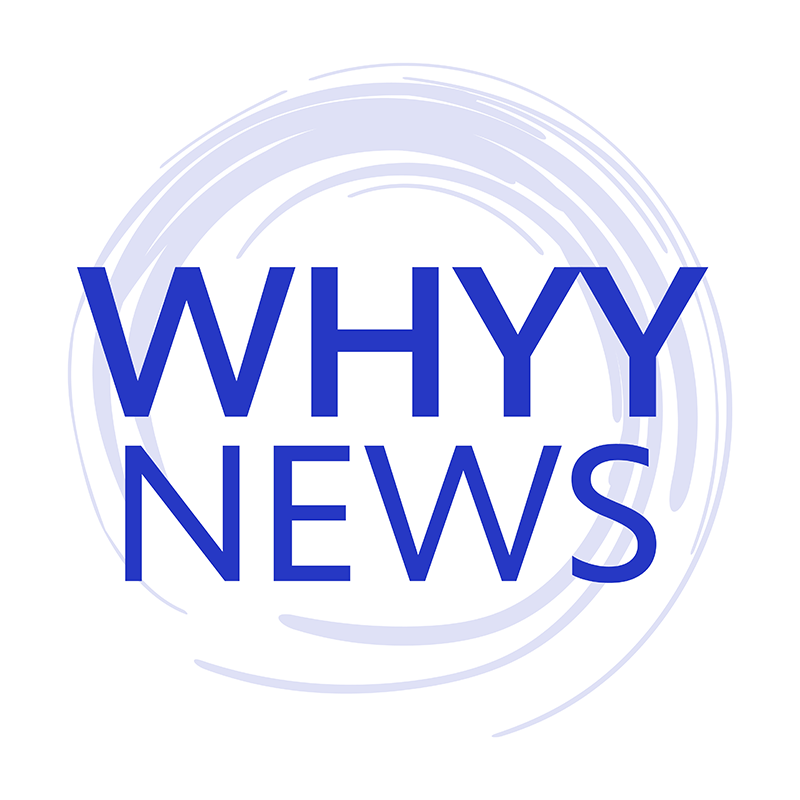 Get daily updates from WHYY News!
WHYY is your source for fact-based, in-depth journalism and information. As a nonprofit organization, we rely on financial support from readers like you. Please give today.