As the delta variant moves quickly, Camden County officials urge the unvaccinated to get the jab
Ask us about COVID-19: What questions do you have about the coronavirus and vaccines?
Camden County officials hosted an online town hall Thursday to talk about the delta variant, which has become the most dominant strain of the coronavirus. The discussion came as cases have begun a slight tick upward, according to Camden County Commissioner Jonathan Young, who moderated the event.
"We are seeing more cases each day than we were a month ago," Young said.
As of Thursday, there have been 56,208 COVID-19 cases in the county, according to New Jersey data. Young said that the rate of transmission has reached approximately 1.2 — for every COVID case, at least one other person is getting infected with the virus.
"[It] should be made clear that the vast majority, in the area of 99%, are unvaccinated," he added.
Young is not the first official to point out the rise in cases among the unvaccinated. Gov. Phil Murphy has said  since June that "this is a pandemic among the unvaccinated."
Those who are not vaccinated are also more susceptible to the delta variant, according to health experts.
"With the delta variant, it's more transmissible, and hospitalizations in that population are starting to increase even among young people," said Stephanie Silvera, an epidemiologist and public health professor at Montclair State University. She noted that there has been an increase in hospitalizations among people in their 20s, 30s, and 40s.
"This isn't just a matter of, 'Well, I'm young and I'll get it, but I'll probably be fine," she said. "The probability that you'll be fine is going down with this delta variant."
With more transmissible variants emerging, government and health officials have been in a race to vaccinate as many people as possible, especially people of color, whose vaccination rates lag well behind those of white individuals. Among the 4.9 million people fully vaccinated in New Jersey, 7% are Black, 11% are Asian, and 15% are Latino, compared to 49% who are white.
In Camden County, 7% of the more than 267,000 fully vaccinated people are Asian, while both Black and Latino residents are at 11%, and white residents are at 56%.
Silvera said the big concern is when low vaccination rates are layered with the likelihood that people of color are working in occupations in which they are less likely to be able to work from home.
"They're coming in contact with more and more people, and often living in communities where they have less access to health care either because of lack of transportation or lack of health insurance," she said. "What you get is this situation where people may put off seeking care, even when they're showing symptoms, and then they present to the hospital with even more severe illness and they're less likely to survive."
The governor has long said that more work needs to be done in reaching communities of color, though strides have been made.
Camden County has relied on pop-up vaccination clinics to reach communities of color, including in the city of Camden. Young said he believes "normal hesitation" is the reason for the lagging vaccination numbers among those communities.
"I have conversations with folks who just flat out still don't trust it or for whatever reason," he said. "But I can tell you it's not from lack of effort."
In addition to the pop-up clinics, the Kroc Center in Camden is among several sites where residents can still get vaccinated. The site at Camden County College in Blackwood ended operations at the end of June.
"It's not like we've hit a brick wall and the city has stopped getting vaccinated, it's upticking very slowly and we're getting there," Young added.
Efforts are continuing on the state level, as well. Health ambassadors are being credited with helping to increase vaccination rates.
The Kaiser Family Foundation, in its ongoing research of attitudes toward vaccination, reports that just more than half of those who took a "wait and see" approach have received at least one dose of a vaccine, though a majority of those who said they would not get vaccinated or would do so if required remain unvaccinated.
Silvera said there needs to be an effort to work with communities of color to listen and understand why they're not getting vaccinated and identify ways to encourage them to do so.
A surge in cases could happen again in the fall if officials do not get ahead of the delta variant, she said.
"The numbers won't be as high because in New Jersey, we do have fairly good vaccination rates," Silvera said. "We also have pockets of the state where the rate of vaccination is at 30% … and my concern is that those communities are going to be particularly hard hit."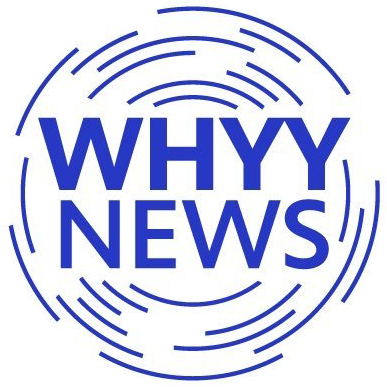 Get daily updates from WHYY News!