Chickpea soup for the planet
Listen
2:40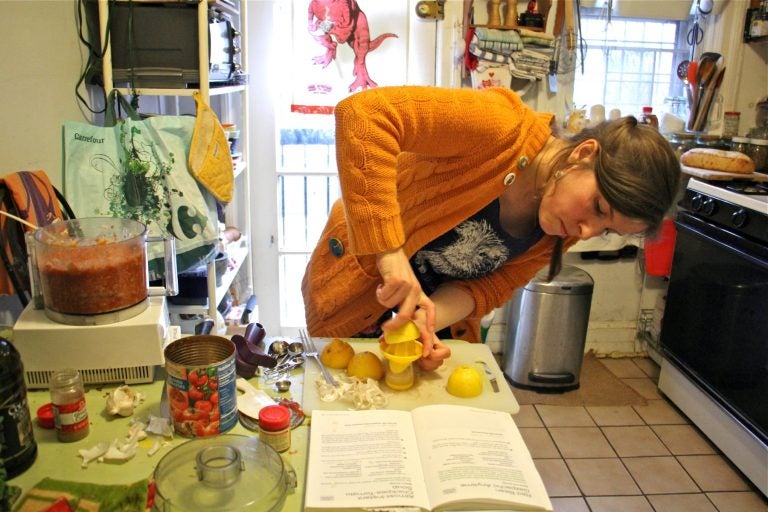 "I feel like there's no bigger benefit than cutting the animal products out of your life for everything, for your health, for the planet, for the animals," said 34-year-old Meghan Adorno.
She talked about being vegan as she cooked up a quick chickpea tomato soup in her quirky West Philadelphia kitchen.
When she decided to go vegan, she'd already been a vegetarian since high school.
"Why eat some animals and not others?" she asked herself.
Before eliminating animal products from her diet, Adorno says her weight would fluctuate often. Three years ago, when she became a strict vegan, she saw a difference in her body immediately.
"I dropped 40 pounds without changing anything else in my life which was really nice," she said.
There were other perks too: Food tasted better. Fewer acne breakouts. More energy. Deeper sleep.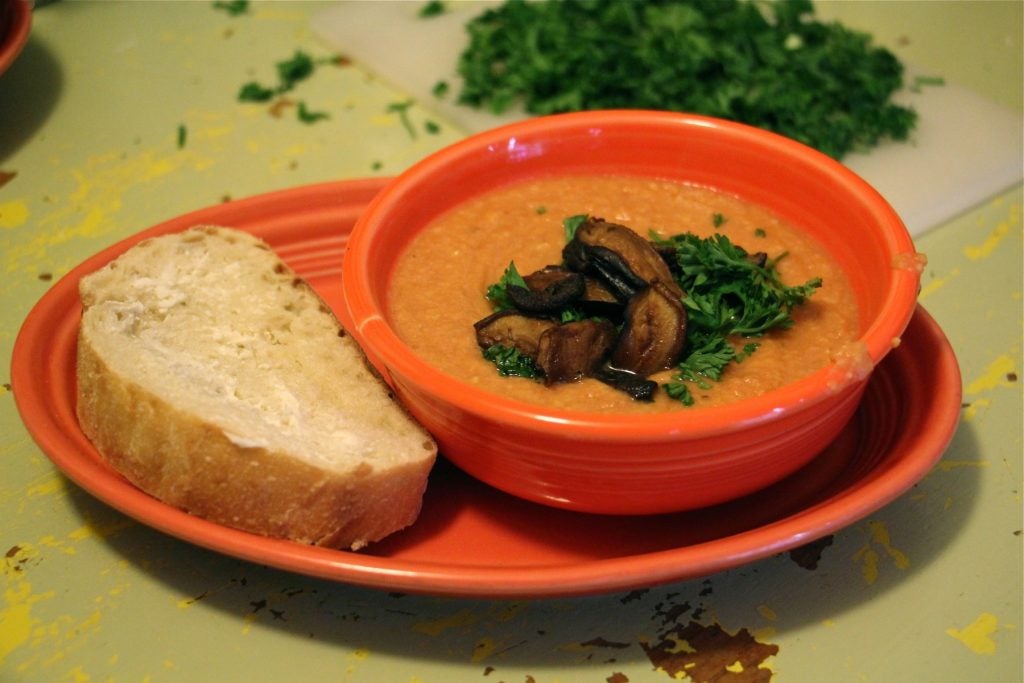 "The environmental aspect was kind of the last thing that hit me," she said.
Adorno began to think about the land and water resources used in animal agriculture production, and worried about the impact on the Earth.
"That one was when I kicked into gear — like I can't sit back and be a quiet vegan. I need to speak up because this is for the planet," she said.
"We're attacking the planet from all these different angles," Adorno said.
"Look at the air pollution, look at the water pollution, we're creating dead zones in our oceans … It's too much. Obviously the earth can't sustain it and we need to stop," she said.
Adorno says veganism can help.
"You cut your carbon footprint in half by going just vegetarian, I think, and even more so by going vegan," she said.
The research on the exact impact is mixed, but Adorno's convinced.
And as a vegan, she feels more confident owning the title of environmentalist: "I'm really doing everything that I can — my best — to not damage things so quickly."
WHYY is your source for fact-based, in-depth journalism and information. As a nonprofit organization, we rely on financial support from readers like you. Please give today.