Living green
As the 48th Earth Day approaches, the stereotypes are pretty easy to paint: The tree-huggers live in California, compost their food scraps and bike to work. Meanwhile, the climate-change deniers blithely eat red meat, refuse to recycle and drive gas-guzzling SUVs.
"The reality is that those two extremes are actually fairly rare," says political scientist and researcher Jennifer Benz.
Benz conducts public affairs research at the Associated Press and studied American attitudes about the environment.
People were asked a series of questions: "from how connected they feel to nature, how often they engage in outdoor activities, to understanding how they deal with issues when their religious views might conflict with what the science and the data are saying," Benz says.
Her team created nine categories to classify Americans and their attitudes, including: liberal greens, conservative browns, religious greens, middle-of-the-roaders, disengaged, and outdoor browns.
Conservative browns, for example, don't typically believe there is an environmental crisis. While religious greens may be be motivated by their faith to treat the Earth gently.
Most Americans fall within the "homebodies" category, which generally indicates apathy towards environmental issues and limited connection to nature.
Matt Vincent
You might call Matt Vincent — a dad from Butte, Montana, who loves fishing — an outdoor brown.
That's the second-largest category identified by the researchers, representing about 15 percent of the United States population. People in that group believe that the environment is for human use.
Vincent hesitates to call himself an environmentalist but does see himself as a conservationist.
"I think deeply about the environment and want to preserve it to be able to do the things I enjoy doing when I'm outside," he says.
Vincent wants his children and grandchildren to enjoy nature and what it has to offer.
"Being out and interacting is more important than anything else,"  he says.
Taiwo Sokan
For 14 percent of the sample/population, faith heavily influences how they view the environment.
Taiwo Sokan is a 23-year-old actress in Philadelphia who might fall into the religious greens category.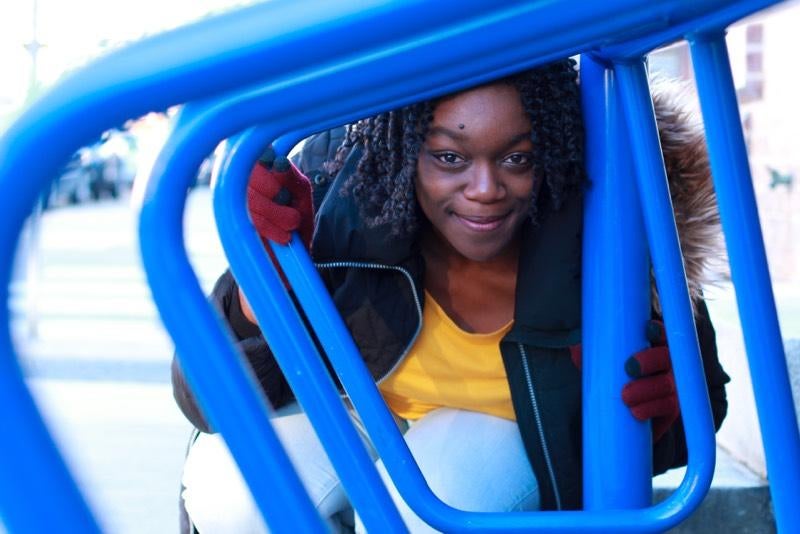 "My Christianity is all about social justice. My Christianity is about environmental justice," Sokan says.
She says  her faith pushers her to fight for those who can't fight for themselves.
"And I think that that doesn't just apply to people," she says. "That applies to the Earth."
Everyone should do their part to reduce their carbon footprint, she says.
"The Earth is what we have right now, and if we aren't fighting to keep the Earth healthy, to do our best and make the best of what we have, then we'll lose it."
Madeleine Somerville
Canadian writer Madeleine Somerville is motivated by the environment itself.
Somerville believes in living on less and minimizing the amount of stuff she owns.
"My sister and my mom are currently in a fight with me right now because I don't have a kettle," she says. "But I have a saucepan … why do I need a kettle that just sits on my stove and it has one purpose when I can just boil water in a saucepan?"
She's the author of the book, "All You Need Is Less: A Guilt-Free Guide to Eco-Friendly Green Living and Stress-Free Simplicity."
In the survey on American attitudes, many people who live like Somerville fall into the group dubbed liberal greens, which represents about 9 percent of the population.
"You're not buying paper towels, you're not buying straws you're not buying disposable cleaning products," she says.
How do you live without paper towels? Somerville says it's possible:
"I have a dog, a giant, 200-pound dog, and I had a toddler and a baby and I lived through all of that without paper towels."
In addition to cutting down her consumption, Sommerville also makes her own household and toiletry products — laundry detergent, shampoo, conditioner, toothpaste. Imagine all the plastic bottles you save by not buying shampoo.
"Once you switch to creating things, it's a strangely empowering feeling," she says.
WHYY is your source for fact-based, in-depth journalism and information. As a nonprofit organization, we rely on financial support from readers like you. Please give today.