Witnesses called by defense in bribery trial testify to Henon's dedication to his community
Character witnesses for the City Council member included a state representative, a priest, and a community advocate.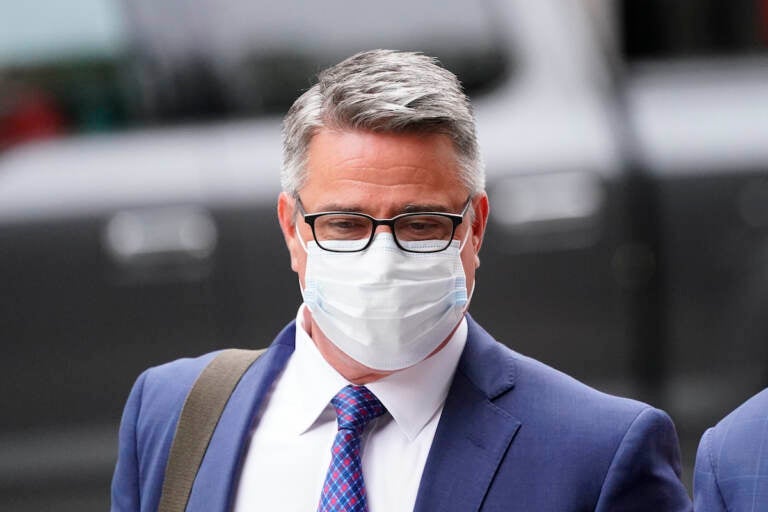 City Councilmember Bobby Henon's attorney ramped up his defense against the corruption charges his client is fighting in federal court, presenting evidence that Henon strongly supported a proposed sweetened beverage tax several weeks before union leader John "Johnny Doc" Dougherty allegedly bribed him to get behind the levy.
The defense arguments heard Wednesday come in the fifth week of the trial, following the prosecution's resting of its case and Judge Jeffrey Schmehl's decision to throw out one charge against Dougherty related to a proposed audit of the Philadelphia Parking Authority. The judge denied the defense attorneys' request for the dismissal of charges related to the soda tax and several other matters.
Henon's attorney Brian McMonagle also called in a parade of witnesses who testified about the council member's dedication to helping needy constituents in his Northeast Philadelphia district and his reputation as a diligent, law-abiding public official.
Rachel Falkove, executive director of the Philadelphia Interfaith Hospitality Network, which provides emergency housing for families experiencing homelessness, said Henon's council office resembles a social service agency, with boxes of diapers and other supplies piled up for distribution to families in need.
"He's by far one of the most responsive councilmen I've ever dealt with. I've dealt with all of them," Falkove said. "This is a council person who really cares about the well-being of the people he's serving, and also the city's responsibility to serve these people."
Other friends and associates who touted Henon's good works included State Rep. Michael Driscoll, who represents a section of Northeast Philadelphia; Father Joseph Campellone, former president of Father Judge High School; and Brian Costello, a volunteer who organizes youth and community programs through the Jack Costello Boxing Club.
The jury also heard from Kevin Vaughan, a prominent former city and federal official who previously served as a regional director for the U.S. Department of Health and Human Services and in several Rendell and Nutter administration positions, including deputy health commissioner for seven years.
Vaughan said he worked for years to develop a tax on sweetened beverages as a way to combat childhood obesity and was deeply disappointed when City Council declined to consider the legislation during Mayor Michael Nutter's second term. At the time, both Henon and then-Councilmember Jim Kenney opposed the tax.
So Vaughan was surprised when in March 2015 he was asked to meet with Henon's chief of staff and later Henon himself to help them revive the soda tax and shepherd it through council.
Despite Henon and Kenney's earlier opposition, "by the time they contacted me early in 2015 they were all on board," Vaughan said. He also testified that support from Dougherty's union, IBEW Local 98, and other labor organizations "played a huge role" in the council's eventual approval of the tax in June 2016.
The timing of Henon's switch is relevant to the trial because prosecutors allege that Dougherty bribed the council member to get behind the soda tax.
Henon and Dougherty were heard on a wiretapped phone call from May 2015 saying they would support the tax in order to attack the Teamsters union, whose members include beverage truck drivers. Dougherty and the Teamsters were in conflict at the time over a strike against the Pennsylvania Convention Center and Dougherty's bid to head the Building & Construction Trades Council.
Dougherty allegedly bribed Henon with a $70,000 salary for a no-show job at Local 98 and tickets to Eagles games and other events.
Helping Henon, or spying?
While Wednesday's testimony was meant to cast Henon's actions in 2015 and 2016 in a favorable light, prosecutors used the opportunity to draw comments from witnesses that would support the characterization of Henon as being under Dougherty's control.
Brian Eddis, a former political staffer and Local 98 employee who now works for the Building Trades Council, praised Henon's passion for labor, which he saw up close when they worked together to support the campaigns of union-endorsed local and state political candidates.
He said they bonded over their common experiences. They were both union members and political ward leaders in Northeast Philadelphia; they both had two children, and they were both sober. After the FBI raided Henon's offices in August 2016, he spent a lot of time with the councilmember, at Dougherty's request.
"Just to be there as a friend," Eddis said. "He was under a lot of stress. As a sober member of AA, I was concerned about him picking up a drink. If he fell off the ladder, John wanted me to be there for him. I was there to be supportive."
But Assistant U.S. Attorney Frank R. Costello Jr. interrogated Eddis' motives for closely monitoring Henon. Costello played a wiretapped call with Eddis in which Henon asked, "[Dougherty] just wants you to sit on me, right?"
Eddis responded affirmatively.  "Yeah, pretty much, just be there," he said. "You know what I mean? Make sure everything is good."
Immediately after the FBI raids, Local 98 political director Marita Crawford talked with Eddis on the phone and asked him if the press was asking Henon questions during a public event. Three weeks later, Eddis continued to stay close to Henon, telling Crawford he had spent four or five hours in the councilmember's office one day and describing who Henon was meeting with.
"You're still 'sitting on' Henon?" Costello asked in court today.
"Supporting him," Eddis said.
Costello later added, "You weren't just checking in on him. You were just sitting in his office." Eddis responded that he may have visited several council offices that day as part of his Local 98 duties.
During follow-up questioning by Dougherty's attorney Henry Hockeimer, Eddis said he, Crawford and Dougherty were all longtime friends of Henon's and were motivated by concern for him.
Henon and Crawford have been friends since childhood, he said. As for Dougherty and the councilman, "they are like brothers," he said. "They have a shared passion. They have shared beliefs. For the two of them, it's not a paycheck. It's a passion for them."
McMonagle also questioned Tara Chupka, Dougherty's adopted daughter and Local 98's in-house attorney, about Eagles stadium suite tickets that the union provided to Henon. Prosecutors allege the tickets were a bribe, a charge Henon and Dougherty deny.
Chupka explained that Local 98 bought rights to the suite for $80,000 using funds from the Labor Management Cooperation Committee. LMCC is a joint committee of Local 98 and NECA, an organization of contractors that hires union electricians.
She said contractor contributions fund the LMCC account, which could suggest that Local 98 did not independently own the suite rights and the tickets could thus not constitute a union-funded bribe. She also said Henon and other Local 98 staffers were encouraged to take guests to games as a business development tactic for the union and never paid anything to attend.
But she conceded that a letter arranging the suite purchase and a check paying for it referenced Local 98 as the buyer, not LMCC, which she described as an error on her part that she later corrected.
"Could you show me anywhere where it says LMCC has purchased these tickets? That they belong to LMCC?" prosecutor Frank Costello asked her.
Chupka responded that the check mentioned Local 98 and NECA, the joint partners in LMCC, even if the committee was not explicitly listed there.
Costello also asked her about Local 98 records that were subpoenaed by a grand jury as part of the government's corruption investigation. She said she assembled the records at the request of an outside attorney for the union, but they were never picked up and remain in her office.
"You never took it upon yourself to send the documents to the government… as the subpoena required?" Costello asked.
"No, that wasn't my job," she said.
The trial is taking place two years after federal prosecutors brought a 116-count indictment against Henon, Dougherty, and several people with ties to Local 98. The charges have been split into two trials, with the current case focusing on the bribery charges against Henon and Dougherty. It is expected to last about one more week.
Disclosure: The Electricians Union Local 98 represents engineers, camera personnel, editors, audio and maintenance techs at WHYY.
Correction: Nov. 5, 2021
An earlier version of this article misstated Judge Jeffrey Schmehl's ruling. The judge dismissed a criminal charge against John Dougherty, not Bobby Henon.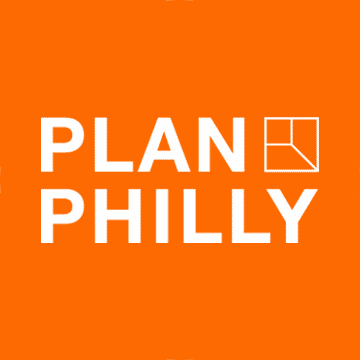 WHYY is your source for fact-based, in-depth journalism and information. As a nonprofit organization, we rely on financial support from readers like you. Please give today.