Judge tosses one corruption charge against John Dougherty
On Tuesday Judge Jeffrey Schmehl dismissed one criminal charge against union boss John "Johnny Doc" Dougherty related to the Philadelphia Parking Authority and prosecutors rested their case against Dougherty and Councilmember Bobby Henon, allowing the defense attorneys to start introducing witnesses and evidence as the federal corruption trial of the two men goes continues through its fifth week.
Dougherty was only minimally involved in the PPA-related charges, which allege that Henon was bribed to oppose legislation asking the City Controller to audit the parking agency. Schmehl denied defense requests to dismiss PPA-related counts against Henon and other charges against both men.
Before concluding their presentation of evidence, prosecutors played one last recording of a wiretapped phone call, apparently to emphasize Dougherty's sway over the council member. Dougherty is accused of bribing Henon to do his bidding in council with a no-show union job and tickets to sporting events. Both have denied the charges.
In the November 2015 call, Dougherty and mayor-elect Jim Kenney discussed whether Kenney would find a job in his new administration for Chris Rupe, who worked for Dougherty at the Local 98 of IBEW union. On the call, Dougherty claimed he rarely called Kenney or Henon to ask for anything.
"Ninety percent of the time, if you don't call me, I'm not calling you," Dougherty said. "I call Bobby Henon three times a year … and he's on my payroll."
"I hear you," Kenney said.
Dougherty's claim that he called Henon three times a year was "certainly not correct," Henon's lawyer Brian McMonagle said. Prosecutors have played dozens of wiretapped phone calls between the two men in court over the past month.
Rupe at the time served as legislative director for Dougherty's union, Local 98 of the International Brotherhood of Electrical Workers. Kenney hired him as chief of staff in the managing director's office and in 2019 he became the mayor's deputy managing director for policy and legislation.
The defense attorneys began their questioning of witnesses with two Local 98 employees, assistant business manager James Foy and retired former safety coordinator James Dollard.
Foy spoke about the improvements Dougherty had made to Local 98 over the past 25 years, such as more than doubling its membership and substantially increasing member electricians' wages and benefits.
He said Local 98 has by far the highest pay of any IBEW local in the country as well as a very high market share, with its members doing more than 75% of electrical jobs in the Philadelphia area.
Dollard testified about the intensive training Local 98 apprentices undergo on electrical work and job safety, and said that the union's members are more expensive than non-union electricians — and more costly than unlicensed electricians who perform work illegally — in part because of the costs of that training, which helps guarantee the quality of their work.
Foy and Dollard were asked about the duties Henon performed for Local 98 in 2015 and 2016, when prosecutors allege he was being bribed with a no-show job at the union. Foy said Henon attended monthly meetings of the Building & Construction Trades Council, among other tasks, but said it was difficult "to decipher which hat he was wearing," that is, whether Henon was acting as a council member or a Local 98 representative at the time.
Prosecutors also pressed both witnesses about the union's frequent practice of asking the city's Department of Licenses & Inspections to inspect and potentially shut down work sites that are using unlicensed or non-union electricians, and sought to connect those requests to Henon.
Dougherty is charged with bribing Henon to get L&I to shut down the installation of MRI machines at the Children's Hospital of Philadelphia by out-of-town, non-union workers in 2016.
Dollard said CHOP's contractor should have hired union electricians to install the electrical apparatus that power the machines, while prosecutor Richard Barrett tried to have him admit that Local 98 members were not trained to handle the MRI devices themselves, which included potentially dangerous low-temperature helium and other specialized features.
In other developments today, Schmehl excused a juror whose father passed away and replaced him with an alternate juror. He excused an alternate juror who had asked earlier to be released if he was not needed, leaving three alternates in addition to the 12 main jurors.
The trial is taking place two years after federal prosecutors brought a 116-count indictment against Henon, Dougherty, and several people with ties to Local 98. The charges have been split into two trials, with the current case focusing on the bribery charges against Henon and Dougherty. It is expected to last about one more week.
Disclosure: The Electricians Union Local 98 represents engineers, camera personnel, editors, audio and maintenance techs at WHYY.
Correction: Nov. 5, 2021
An earlier version of this article misstated Judge Jeffrey Schmehl's ruling. The judge dismissed a criminal charge against John Dougherty, not Bobby Henon.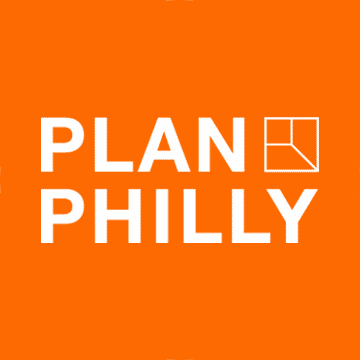 WHYY is your source for fact-based, in-depth journalism and information. As a nonprofit organization, we rely on financial support from readers like you. Please give today.