With Moderna vaccine on the way, Delaware slated to receive almost 20,000 doses this week
Ask us about COVID-19: What questions do you have about the current surge?
Delaware is slated to receive almost 20,000 doses of the two-shot COVID-19 vaccine within the "next few days."
This past week marked the start of inoculations against the virus, with more than 2,000 doses of the Pfizer vaccine going to health care workers and three long-term care facilities, according to state health officials.
This week, more than 2,900 Pfizer doses will reach the state. But the bulk of the week's deliveries — an additional 16,700 doses — will come from Moderna, whose vaccine received an Emergency Use Authorization from the U.S. Food and Drug Administration on Friday.
The two-dose Moderna vaccine started shipping Sunday morning. Just like its Pfizer counterpart, the FDA has found the Moderna vaccine to be highly effective in preventing COVID-19 — more than 94%.
"We are excited about the approval of a second vaccine that is shown to be effective in preventing COVID-19," said Delaware Divison of Public Health Director Dr. Karyl Rattay.
The bulk of the doses will be distributed to health providers at hospitals and health centers like Henrietta Johnson Medical Center and Westside Family Healthcare, according to DPH.
Emergency medical services agencies and long-term care staff and residents will receive any remaining doses, which will have to be followed up by a second shot roughly four weeks later.
Even as doses continue to make it into the state, which has reported more than 49,100 coronavirus cases since March 11, health officials have warned that there won't be enough vaccine for all residents in the first wave of inoculation.
The state laid out its four-phase distribution plan last week, as well a vaccine hotline to answer any of the public's questions, and plans to remind people to get their second vaccine dose.
Rattay has said those who aren't in health care, part of an essential industry, or education will have to wait until the spring to be eligible for vaccination.
In the meantime, health officials and Gov. John Carney continue to stress the importance of virus mitigation efforts and testing as the state reached record highs this December in daily new COVID-19 cases. More than 400 residents were hospitalized because of the virus this week, an increase of more than 40 patients from the previous week.
"As we prepare for the holidays, we need to stay vigilant to crush this winter surge of cases and hospitalizations," said Carney in a statement. "Testing is the best way to track the spread of COVID-19 and monitor for potential outbreaks."
DPH and the Delaware Emergency Management Agency will have pop-up testing available through Christmas Eve. The community testing sites will resume operations Saturday.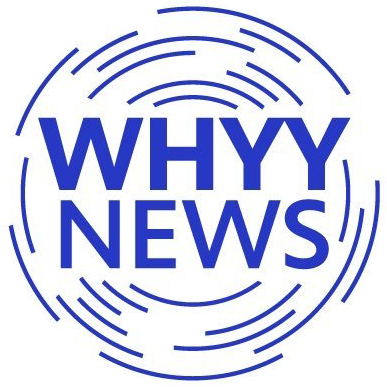 Get daily updates from WHYY News!